Why General Hospital Spoilers Have Sonny And Nina Fans Scratching Their Heads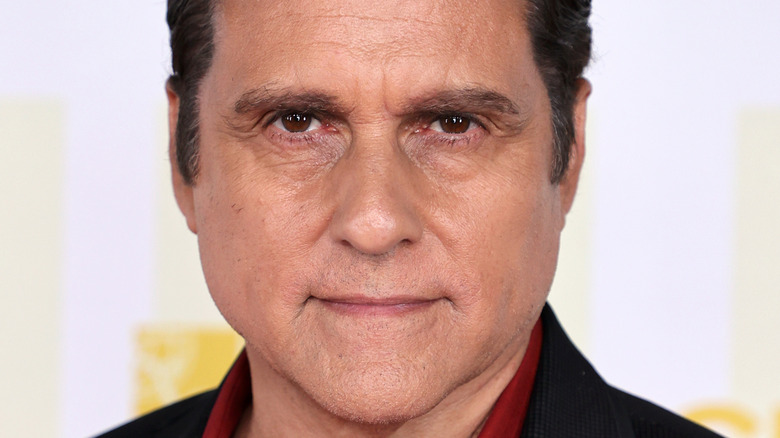 Kevin Winter/Getty Images
Lately, it would seem that soap teasers across the networks have fans engaging in dialogue all over social media about what will happen on their favorite show. CBS has had fans guessing about how the Ashland Locke vengeance story will play out, and NBC has the murder mystery of Abigail Deveraux DiMera also increasing fan theories and worries on social media.
On "General Hospital" in December 2020, mob boss Sonny Corinthos (Maurice Benard) was on a footbridge that collapsed, and was thought to be dead (via Celebrating the Soaps). However, his body was washed miles down shore to a small town in Pennsylvania called Nixon Falls. There, he regained consciousness without his memory. Nina Reeves (Cynthia Watros), who frequented the town, discovered that Sonny was alive but didn't say anything to him or his family back in Port Charles (via General Hospital Tea).
According to Celeb Dirty Laundry over time, "Mike" as he came to be known, and Nina developed feelings for each other and when he regained his memory and returned to Port Charles, he still carried those feelings for her — so much so that it ended his marriage with Carly Corinthos (Laura Wright). The site goes on to explain why Sonny and Nina work as a couple.
And while fans are divided as to whether Sonny should be with Carly or Nina, the latest ABC teaser sows a little confusion about where Sonny and Nina's relationship is headed.
Sonny and Nina fans are anxious about what happens next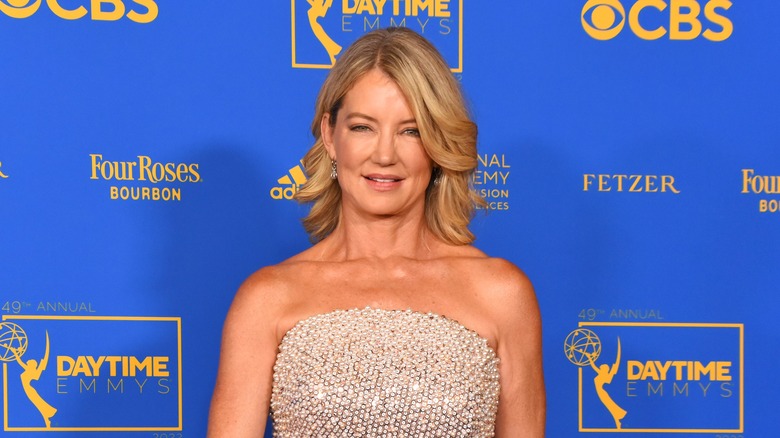 Michael Mattes/Shutterstock
ABC dropped this week's "General Hospital" trailer on Twitter and it has the fans either confused or divided as to what's going to happen. While many of the responses discussed other story elements in the promo, what got the most feedback was Sonny saying to Nina, "If you can't deal with that, this is not gonna work." 
The clips show Sonny and Nina having this conversation, and the next shot is Sonny pulling his hand away from her. Soaps She Knows speculates that it may be over for the couple given the telling body language. 
That being said, the Twitter fans were vocal and divided — some on the side of the Sonny/Nina story and some rooting for that to end so that Sonny and Carly can get back together. One fan tweeted, "Hopefully this is the end of them," while another said, "This isn't the end of #Sona. It's only the beginning. I'm here for the angst that leads to bigger and better moments for them in the coming weeks. Bring it on." 
Several fans echoed the notion that this is only the beginning for Sonny and Nina and are looking forward to what comes next. This is the kind of storytelling that keeps the conversation going and has fans coming back for more.