Joe Biden's Doctor Has Something To Say About The President's Health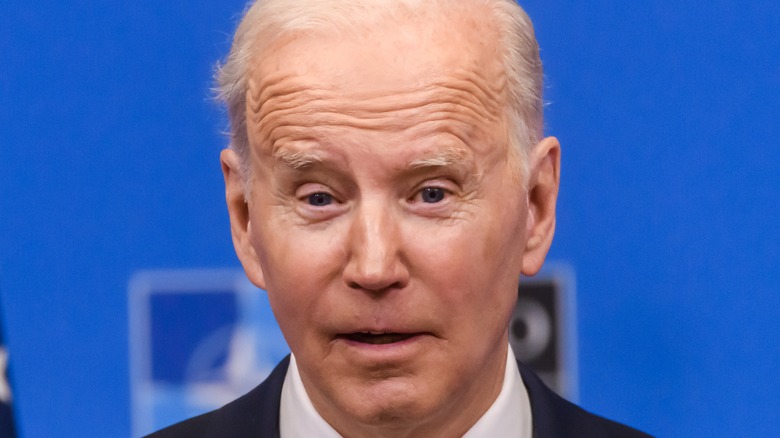 Gints Ivuskans/Shutterstock
Joe Biden's COVID-19 diagnosis took over the news cycle to no surprise. Even after Biden spoke out in response to the positive diagnosis, Americans had their eye on the president's health. "He is fully vaccinated and twice boosted and experiencing very mild symptoms," the White House said in a statement of his condition. Even amid the diagnosis, Biden shared that he was "keeping busy" on Twitter, showing a picture of him at a desk working in isolation. Biden began a five-day course of the drug Paxlovid, according to NPR. His symptoms have since been resolving, with his health improving since the diagnosis, according to CBS News.
Now, Biden's doctor has told the White House that the president has turned a corner in his health. Meanwhile, the president is still working in isolation until he tests negative, according to the White House's original statement, with the earliest he could come back to work in person being Tuesday, according to NPR.
Biden's symptoms are almost resolved, according to White House doctor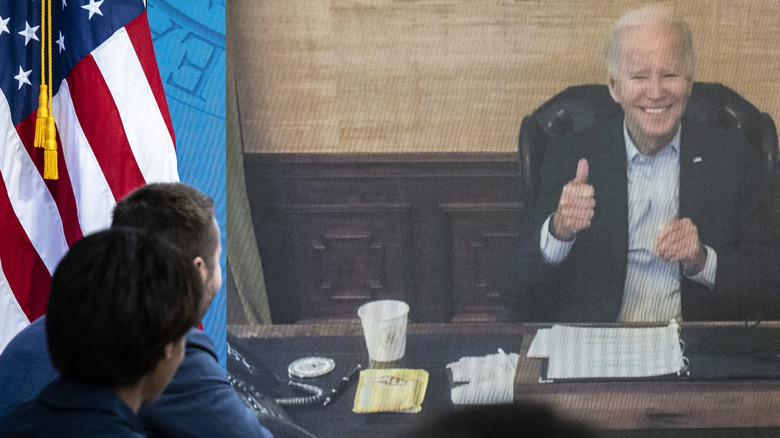 Drew Angerer/Getty Images
President Joe Biden's doctor, Kevin O'Connor, updated the White House in a letter released to the public. After his fourth day of the drug Paxlovid, O'Connor says that Biden's symptoms "have now almost completely resolved." O'Connor cited that the president now only notes minimal hoarseness and residual nasal congestion, "responding to therapy as expected." O'Connor maintained that Biden's pulse, blood pressure, temperature, and lungs are all normal.
Biden was infected with the BA5 variant of COVID-19, according to the letter. Highly transmissible, his doctor agrees with CDC recommendations to isolate and social distance from staff who are required to be in proximity to him.
Meanwhile, Biden's virtual work has included addressing the National Organization of Black Law Enforcement Executives, which was originally scheduled to take place in Florida, according to The Washington Post. Though he can't travel, the president has been able to work amid his mild COVID-19 infection.