Celebrities React To The Death Of Goodfellas Actor Paul Sorvino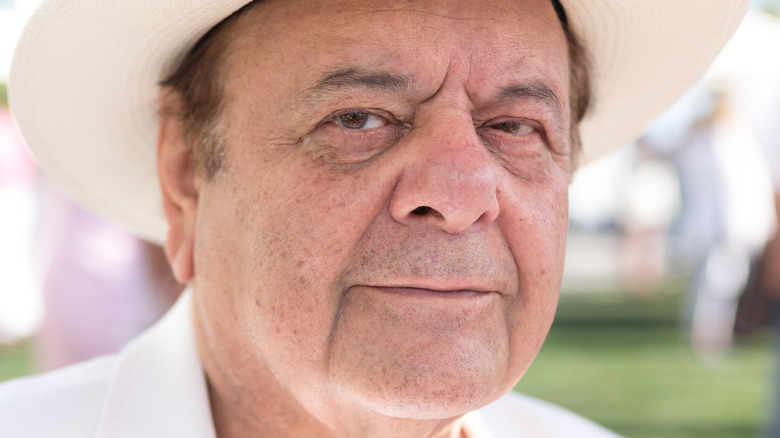 Greg Doherty/Getty Images
Paul Sorvino, made famous by his role as mob boss Paulie Cicero in the 1990 film "Goodfellas," has died at the age of 83. He was also known for playing New York Police Sergeant Phil Cerreta for two seasons of "Law & Order," per Express. His three children — Mira, Amanda, and Michael — are also actors, and when Mira won the Oscar for Best Supporting Actress in 1995 for her role in "Mighty Aphrodite," she said her dad "taught me everything I know about acting," per The New York Times.
Sorvino had a decades-long career, and he once told Orlando Weekly, "It's almost my later goal in life to disabuse people of the notion that I'm a slow-moving, heavy-lidded thug, and most people's impression of me IS that [...] It would be nice to have my legacy more than that of just tough guy." And he was definitely more than a "tough guy" — Sorvino was also an opera singer and sculptor, via The New York Times.
Mira Sorvino tweeted about her sadness at her father's passing, and she wasn't alone.
Celebrities noted Paul Sorvino's talents and how he was loved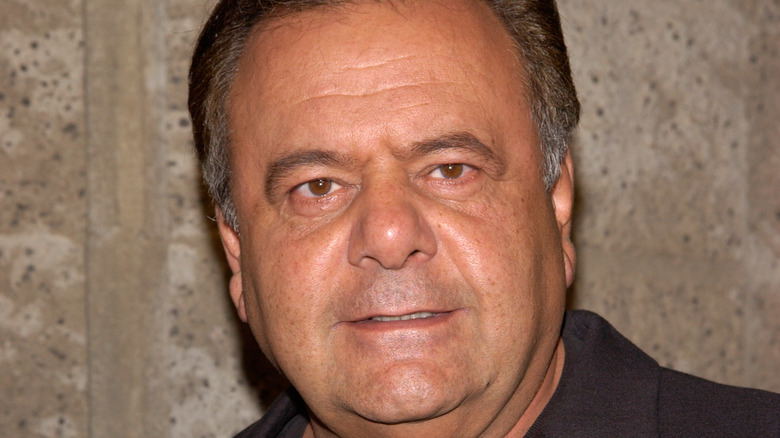 Featureflash Photo Agency/Shutterstock
Celebrities took to social media to express their grief around Paul Sorvino's death. Several were keeping his kids in their thoughts. Rosanna Arquette posted, "I'm so very sorry for Mira and her family's loss of their kind and lovely papa Paul Sorvino." Kathy Griffin replied to Mira's tweet about her father's death syaing, "Oh Mira, I thought of you first. I know how much you loved your dear father. And he loved you so much." Rob Reiner also sent his love to Mira.
Kim Coates, who worked with Sorvino on "Bad Blood," tweeted, "Paul broke the mold.. his singing opera every day before takes were legend." Jane Lynch also brought up Sorvino's singing in her tweet, "Your father sang 'Danny Boy' for my Aunt Marge at The Chicago Film Critics Awards in 2012. We all cried."
Others noted Sorvino's acting talent. "Seinfeld" star Jason Alexander tweeted, "From Baker's Wife on B[road]way to Shakespeare in the Park to all the incredible film/tv roles — he was magnificent in all." As for Ralph Macchio, he called Sorvino "one of the truest and honest actors I had [...] the pleasure of working with and getting to know." And comedian Patton Oswalt posted a "Goodfellas" clip of Sorvino slapping Ray Liotta: "The slap wasn't scripted. Oh man the instincts on this guy. There's a few less onions in the sauce today."
And Mario Lopez kept it simple; he posted what many are feeling: "RIP Paul Sorvino..."