What You Didn't Know About Paul Sorvino's Ex-Wives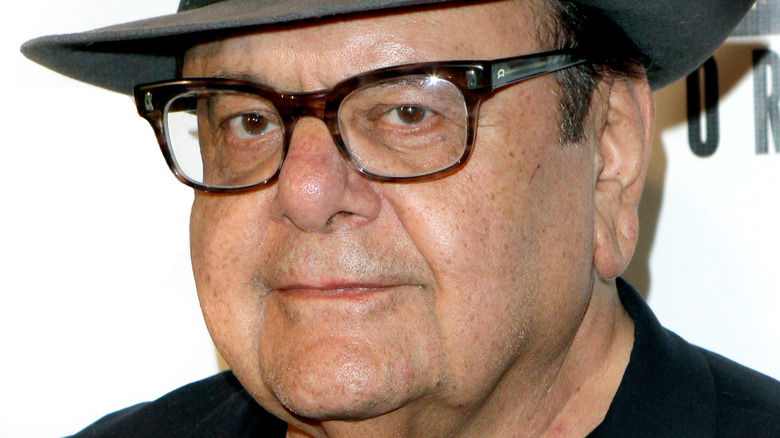 Matthew Simmons/Getty Images
The heartbreaking death of "Goodfellas" star Paul Sorvino has shaken Hollywood to its core. Per The Guardian, the Tony-nominated star, best known for playing Paulie Cicero in Martin Scorsese's gangster epic, and Chris Noth's partner in "Law & Order," among many other roles spread across several decades, passed away of natural causes at the age of 83. His wife, Dee Dee Sorvino, confirmed the news, with the Hollywood Reporter publishing her statement.
She described her beloved husband as "the love of my life and one of the greatest performers to ever grace the screen and stage." Dee Dee admitted, "our hearts are broken." Paul's daughter is fellow actor Mira Sorvino, who counts roles in the likes of "Romy and Michelle's High School Reunion" among her impressive résumé. His celebrated career, meanwhile, took in everything from Oliver Stone's "Nixon" to Baz Luhrmann's "Romeo + Juliet." 
As Sky News notes, when Mira won an Academy Award for her role in "Mighty Aphrodite," she dedicated it to her father, gushing, "He has taught me everything I know about acting." Dee Dee was notably Paul's third wife. The two married in 2014, after crossing paths on the Fox News chat show "Your World with Neil Cavuto." Prior to that, the "Goodfellas" star briefly found love elsewhere.
The Goodfellas star was married three times overall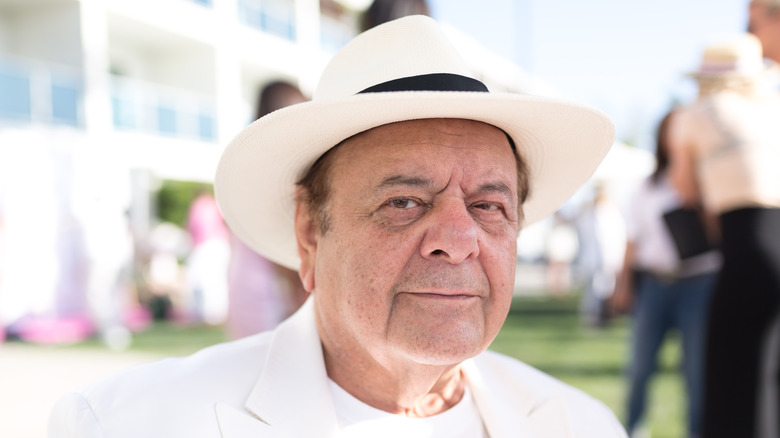 Greg Doherty/Getty Images
As Page Six notes, although Mira Sorvino is the most well-known of the late Paul Sorvino's children, he also had a son named Michael and a daughter called Amanda. All three kids were products of the beloved actor's first marriage, to Lorraine Davis. Closer Weekly confirms the two were married from 1966 to 1988, with Paul subsequently moving on with second wife Vanessa Arico, with whom he tied the knot in 1991. 
Per IMDb, Davis also works, or at least worked, in entertainment with a credit as a crew member on the 1985 movie "The Black Cauldron." My Heritage, meanwhile, describes her as a "drama therapist." She's also an activist. In January 2021, Mira, who consistently maintained a strong relationship with father Paul, tweeted, "My mother Lorraine Davis Sorvino marched on Washington w/the Reverend Dr. Martin Luther King Jr., as a very young woman."
She continued, "Dr. King was one of my father Paul Sorvino's greatest heroes. For me he is the singular most influential American in my life, my moral education, my inspiration." Otherwise, little is publicly known about Davis. As for Paul's second wife, Arico, she works as a real estate agent, as reported by The Ancestory. Like Davis, Arico has remained firmly under the radar since splitting from Paul in 1996.
Paul Sorvino found lasting love with Dee Dee Benkie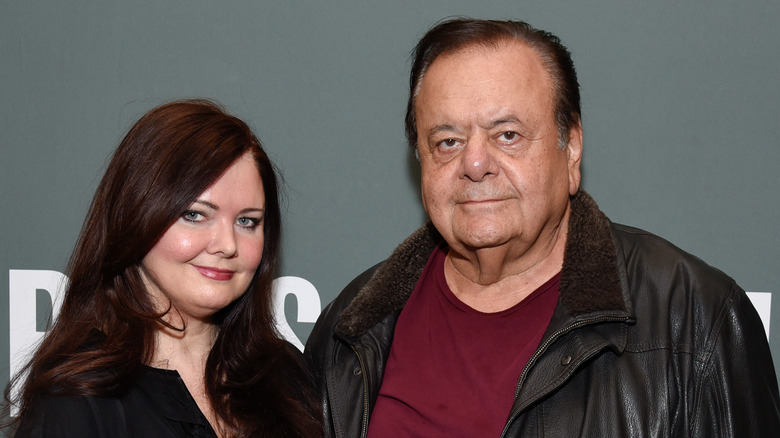 Matthew Eisman/Getty Images
Despite being somewhat unlucky in marriage, Paul Sorvino continued looking for The One and, with third wife Dee Dee Sorvino (née Benkie), he found her. In fact, TMZ confirmed Dee Dee was by his side when the actor passed. The Sun notes that Dee Dee, a former aide to President George W. Bush, is an award-winning radio personality, actor, and even the former chairwoman of the Republican National Convention.
For Paul, it was love at first sight. Per the Los Angeles Times, of their first meeting at Fox News, he reminisced, "She took the chair after me... I went nuts as soon as I saw her." The Tony nominee continued, "She's wearing this beautiful blue dress, and she had an aura around her...I said, 'Oh my God, that — this is gonna be for me.'" They went for dinner soon after, and just a year later, the happy couple eloped in front of the Lincoln Center.
As Dee Dee told Page Six simply, "It was just us." They returned to Neil Cavuto's show after the fact, with the host joking he expected an invite to the wedding since technically, Cavuto is responsible for getting them together. Paul's passing clearly affected Dee Dee terribly. She wrote on Twitter, alongside photos of the two in happier times, "I am completely devastated. The love of my life & the most wonderful man who has ever lived is gone. I am heartbroken."