The Truth About Paul Sorvino's Relationship With His Daughter Mira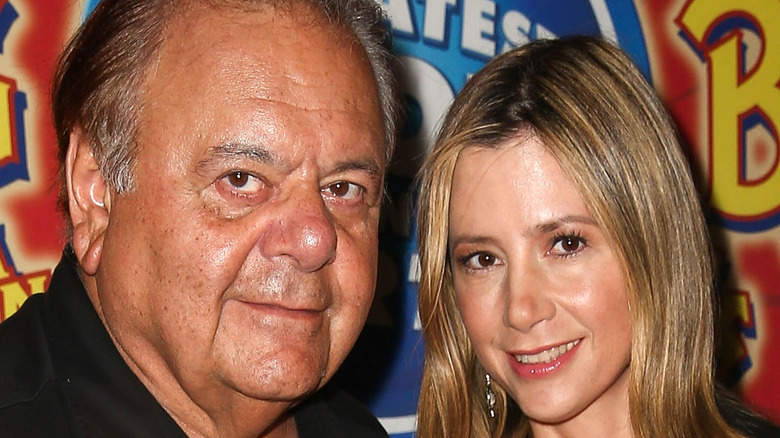 Imeh Akpanudosen/Getty Images
The following article mentions allegations of sexual assault.
Paul Sorvino, famous actor, husband, and father, died early July 25 at the age of 83, according to a statement released by his publicist. AP News reports that Paul died of natural causes, although specifics have not yet been released. The "Goodfellas" actor was born in Brooklyn, New York in 1939, and knew from an early age that acting was his calling, per Deadline. His first film was the 1970 work "Where's Poppa" with Carl Reiner, who passed away in 2020.
In addition to a decades-long career, Paul had three beautiful children including actress Mira Sorvino — who won an Oscar for Best Supporting Actress in the movie "Mighty Aphrodite" written by Woody Allen. She also starred opposite Lisa Kudrow in the iconic film "Romy and Michele's High School Reunion," and is a fierce advocate of the #MeToo movement. According to the New York Post, Paul's other daughter, Amanda Sorvino, wrote a film that Paul directed and acted in, playing opposite his son, Michael Sorvino, in a family-led production. It is clear that talent runs in the Sorvino family, and will continue to live on after Paul's heartbreaking death.
The painful experience that almost derailed Mira's career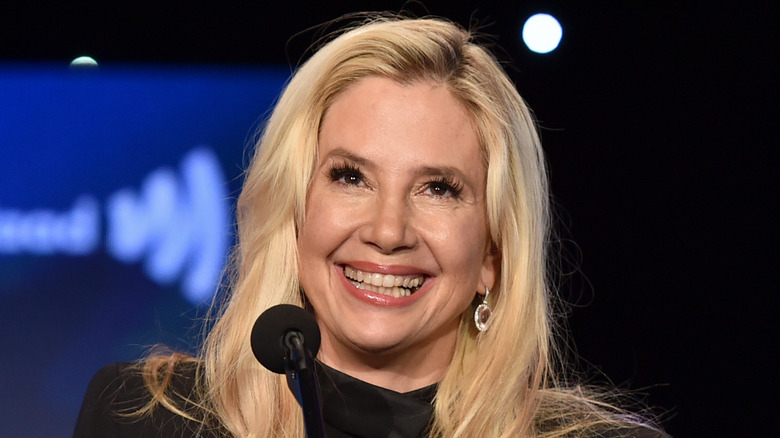 Alberto E. Rodriguez/Getty Images
While some celebrity children struggle filling the shoes of their famous parents, Mira Sorvino stands on her own two feet as an iconic actress in Hollywood. But her career has not always been an easy one. Mira experienced sexual harassment as a young actress, and was amongst the women that finally spoke out against Harvey Weinstein in 2018. Mira wrote in The Hollywood Reporter, "When it happened, I was very young still, in my 20s ... and when something like that happens with your new boss — you think, 'I don't want to offend him. I don't want to anger him, I just need to get out of this situation as gracefully as I can.'" Thanks to Mira and her brave colleagues and peers, Weinstein — who once was a prominent Hollywood producer — is now known as a notorious sexual predator and was arrested on sexual assault charges, according to The Washington Post.
Paul Sorvino did not mince his words when the story went public, telling TMZ, "If I meet [Weinstein] on the street — he oughta hope that he goes to jail... That son of a b**ch. Good for him if he goes, because if not, he has to meet me. And I will kill the mother*****r. Real simple." We love seeing a father who isn't afraid to speak his mind and advocate for his daughter.
Mira and Paul Sorvino's touching relationship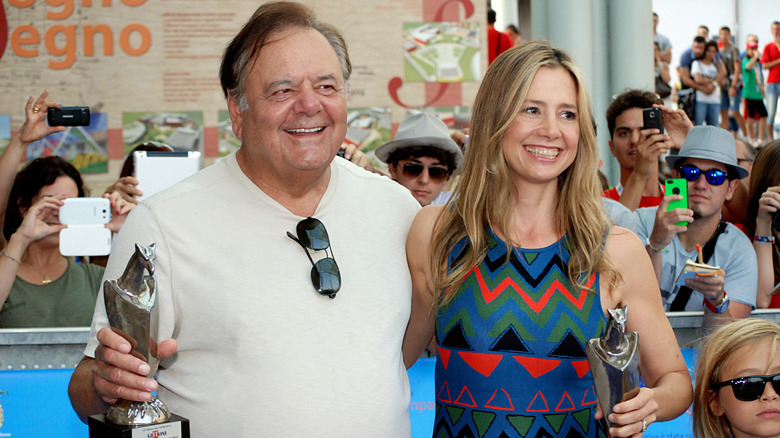 GIO_LE/Shutterstock
When talent and fame run in the family, it can be difficult for celebrities to navigate a parent/child relationship. According to The Famous People, Paul Sorvino did not want his daughter to pursue acting, presumably because he knew how difficult the industry is. But that did not stop Mira Sorvino, who — like her father before her — had a true gift for acting. Luckily, there was no bad blood between the two of them; the father-daughter duo publicly expressed their love and admiration for each other over the years.
In her acceptance speech at the Oscars in 1996, Mira credited her father for her success, saying, "When you give me this award you honor my father Paul Sorvino, who has taught me everything I know about acting." Twitter user StarcoVision shared a video of the speech in remembrance of Paul, who is seen crying tears of joy over his daughter's touching words. Fans of the Sorvinos took to Twitter to show their love and support for the family.
On the day of his death, Mira posted a touching tribute to her father on Twitter, writing, "My father the great Paul Sorvino has passed. My heart is rent asunder — a life of love and joy and wisdom with him is over. He was the most wonderful father. I love him so much. I'm sending you love in the stars Dad as you ascend."