Joe Biden's Approval Rating Just Hit A New Eyebrow-Raising Milestone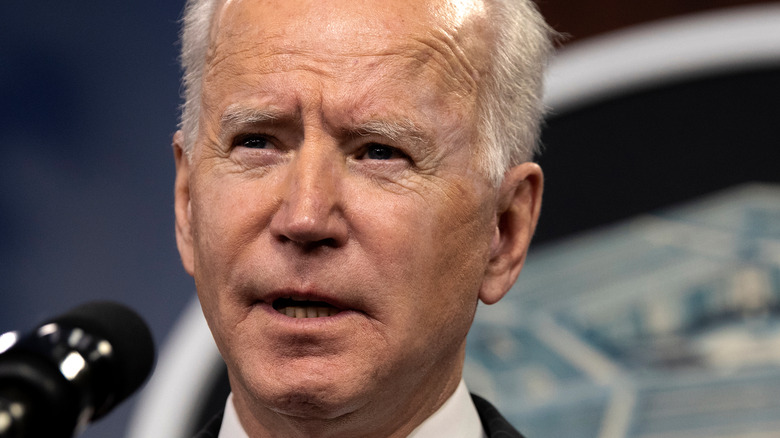 BiksuTong/Shutterstock
Joe Biden has had a very difficult week. First, the President was hit with a positive COVID-19 diagnosis, followed by a wave of criticism about how his team, led by White House Press Secretary Karine Jean-Pierre, handled questions about his illness. Then, Biden's wife, First Lady Jill Biden, was heckled by a crowd outside of an ice cream parlor she visited in Connecticut, with her sarcastic response drawing mixed reactions.
Of course, the administration has not been at the receiving end of the best reviews of late given the seeming never-ending pandemic, crazy-high gas prices and rising inflation. With all of that considered, Americans may not be surprised to learn that Biden has not had very high approval ratings in recent weeks. In fact, there's been rampant speculation that he may not even run again in 2024 due to concerns over his age and popularity, with Vice President Kamala Harris' recent comment adding fuel to the fire on that front.
Now, a new poll casts further doubt on the viability of another four years for the Delaware native. According to Newsweek, the 79-year-old has not enjoyed a majority favorability rating since August of 2021. But this latest news is even worse.
Donald Trump had historically low approval but Joe Biden is not far behind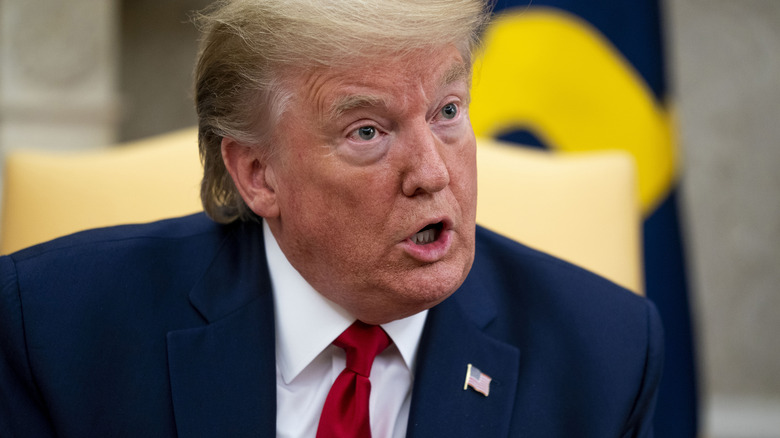 Pool/Getty Images
Newsweek reports that President Joe Biden's approval rating stands at just 37.2% according to RealClear Politics. That may not seem so shocking, until you consider that former president Donald Trump had an average approval rating of 37.3% at the lowest point in his term, which was December of 2017. That's when his former national security adviser Michael Flynn pleaded guilty to being untruthful to the FBI.
To be fair, Trump's presidency was marked by other historically low approval ratings, with Fortune reporting that he left office with 34% of people being happy with the job he was doing, per a Gallup poll.
As for Biden, the RealClear Politics poll is not the only survey that offers bad news for the commander in chief, with NPR noting a poll they carried out last week in cooperation with PBS News Hour and Marist rated the leader's approval at 36%. The outlet notes that the Democrat is even losing important ground with members of his own party.
But at least for now, it seems the President is more focused on recovering from COVID than his poll numbers (via The Washington Post).