What You Didn't Know About Paul Sorvino's Wife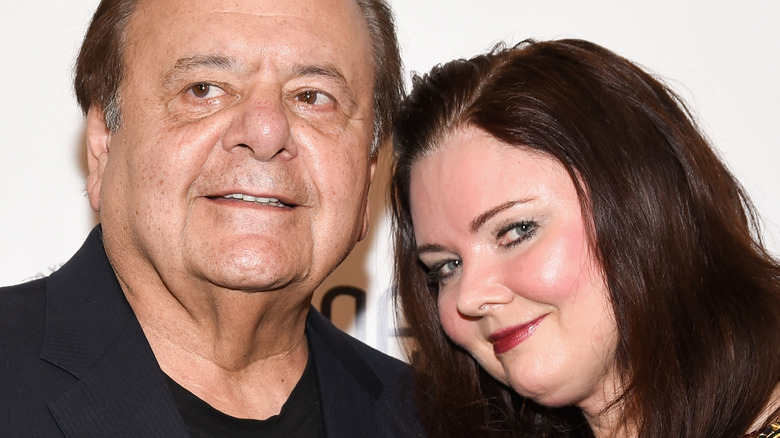 Tara Ziemba/Getty Images
Paul Sorvino, the Italian-American actor best known for his role as Paul Cicero in "Goodfellas," has passed away at the age of 83. Though he often took on tough guy roles, Paul was a loving family man off-screen and the father of three children. He often talked fondly of his daughter, actress Mira Sorvino, publicly praising her and her accomplishments in interviews. He even broke down crying when she thanked him in her Oscars acceptance speech in 1996.
Aside from his children, the actor has also openly expressed his adoration for his wife, Dee Dee Sorvino. Dee Dee, Paul's third wife (per The New York Times), was by his side when he passed away and was one of the first to confirm his death in a tribute to her late husband. She wrote on Twitter, "I am completely devastated. The love of my life & the most wonderful man who has ever lived is gone. I am heartbroken." Dee Dee appeared to play an important role in Paul's final years, but who is she and how did she win over the legendary actor?
Dee Dee Sorvino began her career in the world of politics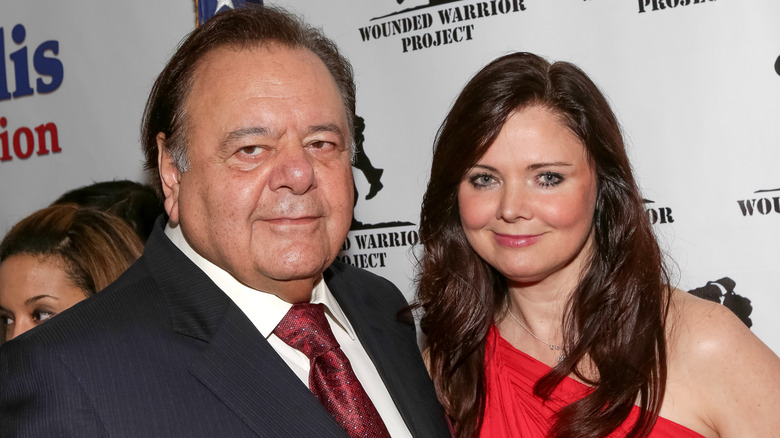 Brent N. Clarke/Getty Images
Dee Dee Sorvino may not be the household name that Paul Sorvino was, but she's had a successful career in her own right. According to Fox News, Dee Dee was once a political aide to former President George W. Bush. But she didn't remain behind the scenes for long — according to IMDb, she often stepped in front of the camera as a political commentator. Dee Dee has appeared on Fox News, BBC, Al Jazeera, "The Talk," and other television programs, as well as numerous radio shows, to discuss political affairs. Her IMDb bio also lists an Emmy award earned for her hosting work on Ebru TV's "Fresh Outlook."
Besides discussing politics, Dee Dee has also acted, just like her late husband. She's appeared in films such as "Bad Impulse," "Sicilian Vampire," and "Price for Freedom." Most recently, she starred in the comedy short "Oddly Popular."
Dee Dee and Paul Sorvino's love story began on Fox News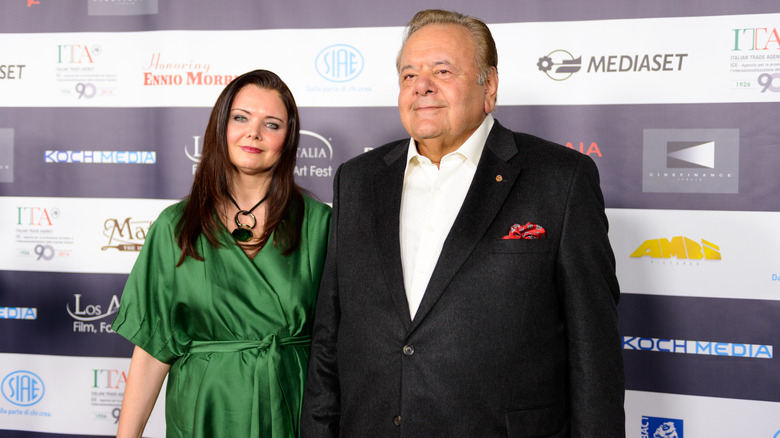 Sean Pavone/Shutterstock
Given Dee Dee Sorvino's political career, it's no surprise that she first crossed paths with Paul Sorvino on the set of a Fox News program. The Sun reports that the two met in 2013 when they were both scheduled to appear on the show "Your World With Neil Cavuto." Paul recalled the moment he first laid eyes on Dee Dee, telling the Los Angeles Times, "She's wearing this beautiful blue dress and she had an aura around her. ... I said, 'Oh my God, that — this is gonna be for me.'" After they each wrapped up their TV interviews that day, they had a date across the street from the Fox News studios, officially kicking off their romance.
After announcing their elopement in January 2015, Dee Dee told Fox News that she fell for Paul because he's "the true renaissance man" and that he's a "wonderful cook, very sweet, so smart, he sings, plays the piano ... "
Impressed by Paul's cooking, she released a cookbook alongside him in 2017 called "Pinot, Pasta, and Parties" (per Goodreads), and up until the actor's death, Dee Dee seemed to have spent a lot of time with her husband. Just before announcing his passing, she posted a photo on Twitter of herself and Paul holding hands and celebrating National Tequila Day.