The Audiobook You Never Knew Reese Witherspoon Narrated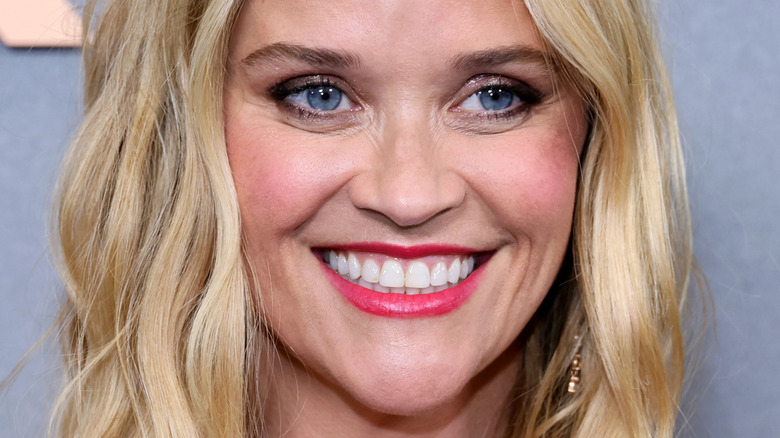 Theo Wargo/Getty Images
When someone hears the name Reese Witherspoon there are plenty of things that come to mind. From her standout characters like Elle Woods and Melanie Smooter (via IMDb) to her fashion line Draper James, there are tons of aspects to this woman. 
It's no secret that Witherspoon loves books. She was one of the first celebrities to start their own book club with over 60 book club picks (via Oprah). The 46-year-old even has her production company, Hello Sunshine, which has taken over the book-to-film genre in recent years. Books like "Eleanor Oliphant Is Completely Fine" and "Something in The Water," are coming to the big screen (via Deadline). Of course, there's also her production company's latest book-to-movie grand slam "Where The Crawdads Sing" which came out July 2022. 
But none of those titles is the one that Witherspoon narrated for an audiobook. Instead, she was tapped for something a tad bit more classic.
Reese Witherspoon narrates Harper Lee's Go Set A Watchman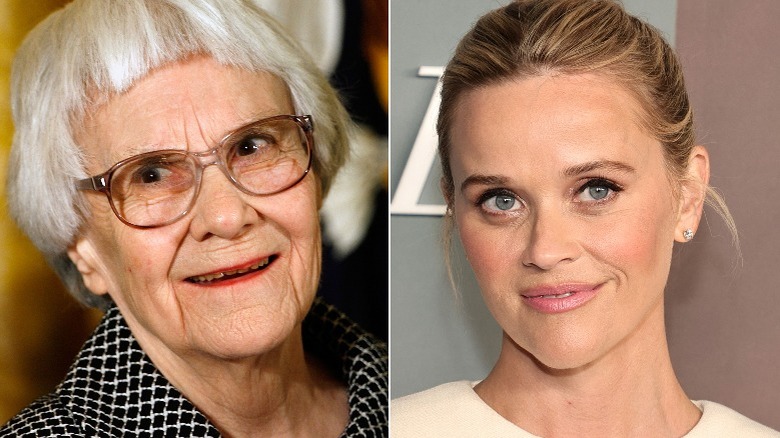 Jamie Mccarthy/Getty & Chip Somodevilla/Getty Images
Forget all the modern titles you were thinking of when you hear her name because Reese Witherspoon narrated "Go Set A Watchman" by Harper Lee (via Insider). As in, the author of "To Kill A Mockingbird." The manuscript of her second novel wasn't discovered until after her death. It was found in a safe deposit box and published six months before the author passed away.
With Witherspoon's book club choosing the most up-and-coming and modern titles for their book club, you might be surprised to see her name attached to a classic, but she has closer ties than you might think. "As a Southerner, it is an honor and privilege to give voice to the Southern characters who inspired my childhood love of reading, Scout and Atticus Finch," Witherspoon said in a statement, according to People. "I am eager for readers to be transported to a pivotal time in American history in the manner that only Harper Lee's gorgeous prose can deliver."
The audiobook narrated by Witherspoon has been floating around Audible since 2015. You can listen to it right now for free with an Audible subscription, but without one the book will cost you a cool $34.22 (via Audible).
There are two other audiobooks that are close to her heart
if you can't get enough of Reese Witherspoon's narrations, then you're in luck. There are actually two other books that are available as well. Witherspoon narrates two of her own books — her Southern-living book "Whiskey in a Teacup" and her children's book "Busy Betty," which comes out in the fall of 2022. 
"I can't wait for you to meet Busy Betty, the star of my children's book coming this fall," Witherspoon writes on Instagram. "Spoiler alert: she's inspired by me as a child. A creative whirlwind, full of ideas, very messy with more energy than most adults can handle!" While it's only a ten-minute audiobook, there's just something so magical about the idea of an author reading a book based on her younger-self. 
Something tells us that these three books won't be the only ones narrated by the star. After all, she does have a strong tie to the book world.