The Young And The Restless Is About To Get A Recognizable New Guest Star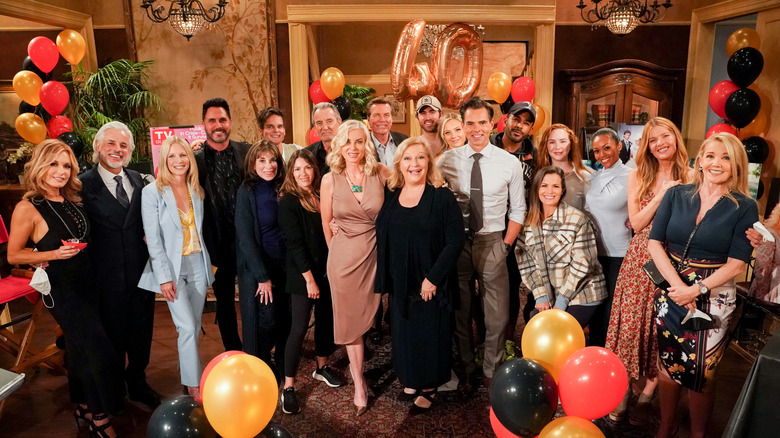 CBS Entertainment
Celebrity guest stars have often stolen the show when they stop by soap operas. Actors like Elizabeth Taylor, James Franco, Tom and Roseanne Arnold, and Meredith Vieira made guest performances on "General Hospital," some of which are still talked about to this day and remembered fondly by fans, per Fame 10. Celebrity guests can often boost ratings and sometimes get someone who wouldn't ordinarily watch a show to tune in — with the chance that viewer will enjoy what they've seen and start watching regularly.
In "The Young and the Restless," the fictitious Genoa City — based on a real city with the same name in Kenosha County, Wisconsin — is not only home to a wide variety of colorful characters whose lives are filled with drama, action, and romance, but it's also seen its share of celebrity visitors.
According to The Things, several performers including Lionel Richie, Katy Perry, Smokey Robinson, Jewel, and "The Talk" co-host Sheryl Underwood have all made appearances on "Y&R." These surprise guests have added to the show's decades-long endurance. Even former President Gerald Ford's son, Steven Ford, acted on "Y&R."
Other celebrities that have played recurring characters and gone on to great success include David Hasslehoff, Paul Walker, Chrishell Stause, Shemar Moore, Tom Selleck, and Vivica A Fox (via People). Now, another celebrity from "The Talk" plans to make their way to Genoa City.
Natalie Morales of The Talk will join The Young and the Restless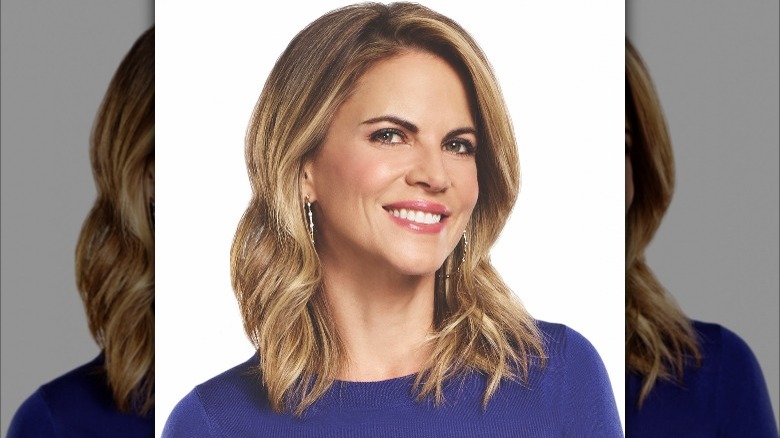 CBS Entertainment
On a recent episode of "The Talk," co-host Natalie Morales announced that she accepted a recurring role on CBS' "The Young and the Restless." Since the character Diane Jenkins (Susan Walters) has come back from the dead — a death that was faked — the citizens of Genoa City have a keen interest not only in why she faked her death but also in how she did it. Morales explained that her character would be a reporter named Talia Morgan who is investigating the return of Diane.
Morales is no stranger to acting, having made cameo appearances as herself in the "Sharknado" films, "Pitch Perfect 2," "Rio2," "Graves," "This is Us," and "Zoolander 2," among other roles (per IMDB).
According to E! News, Morales worked on NBC's "Today" show in various capacities for 22 years. She was a national correspondent, co-host on the show's third hour, and morning anchor, as well as a correspondent for MSNBC and "Dateline NBC." She left NBC and joined "The Talk" in October 2021.
Morales will be doing "Y&R" on the side and stated that she enjoys her job on "The Talk" because she works with a team that makes her feel secure and safe. Branching out into acting again will most likely bring her regular fans over to "The Young and the Restless" as well.