General Hospital Star Jacklyn Zeman Reveals A Big Rick Springfield Secret You Never Knew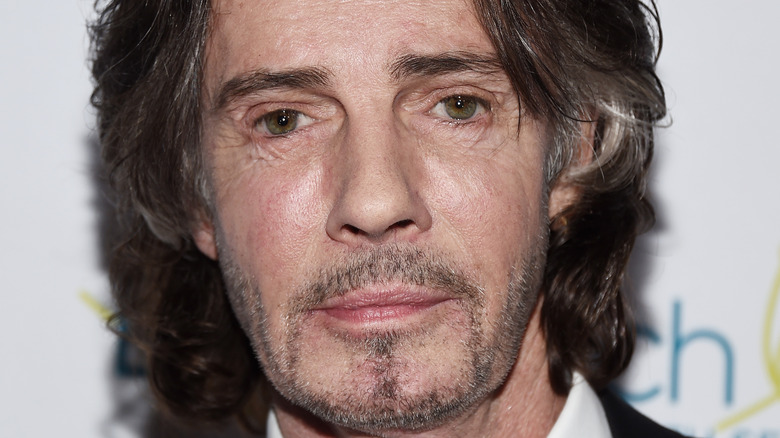 Amanda Edwards/Getty Images
While Rick Springfield is best known as a Grammy-winning musician, longtime "General Hospital" fans know that the native Australian got his start in showbiz playing Dr. Noah Drake on the popular soap. The "Jessie's Girl" singer made his "GH" debut in 1981, and five months later his music career really started to take off. Springfield doesn't think that was a coincidence, since the show was attracting 14 million daily viewers at the time, per Showbiz Cheat Sheet.
"Probably 'General Hospital' had more to do with me getting known physically than MTV did," Springfield told PopMatters.com  in 2005(via E! News). In fact, Springfield became a fan favorite on the show, with viewers loving Dr. Drake's romance with Nurse Bobbie Spencer, played by actress Jacklyn Zeman — who was once a Playboy Bunny. "I have to say, I adore Rick Springfield," she told Maurice Bernard — who once revealed who he really wanted to play on "GH" — on his weekly podcast "State of Mind" (per Soap Hub). 
She added, "Not only is he creative and talented and fabulous, and the most professional person, he comes in, knows his stuff, and hits his marks. And he was a gentleman. I just adore him." Zeman even got to know Springfield's then-girlfriend (and now wife) Barbara Porter back in the day, and shared a funny story about Porter's advice for her man before a love scene.
Rick Springfield's future wife used to leave funny notes in his scripts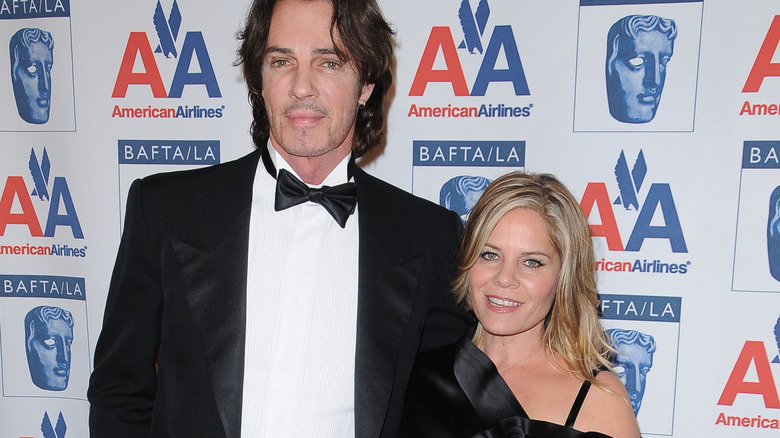 s_bukley/Shutterstock
Love scenes are par for the course when you're on a soap opera, and Rick Springfield and Jacklyn Zeman shared plenty when their characters were involved during Springfield's time on "General Hospital." At the time, he was dating his future wife, Barbara Porter, who would often leave the actor funny notes inside his scripts.
"It would say in the script, Noah kisses Bobbie, and she would write on the script, 'Watch out, no tongues!' or 'No hugging!' She would write funny things in the scripts, and we would laugh when we would run the lines," Zeman told Maurice Bernard on his weekly podcast "State of Mind" (via Soap Hub). "It was fun working with him."
Springfield and Porter have been married for nearly 40 years now and share two sons, Liam and Joshua. While the couple have gone through some ups and downs over the years, Springfield told People that the pandemic proved how much he and Porter "love hanging out" with one another and that they still have many of the same interests. "It's been actually probably the deepest thing for me personally, in this whole lockdown," he explained. "I was lucky enough to get a good one."
Fans still love to talk about GH with Rick Springfield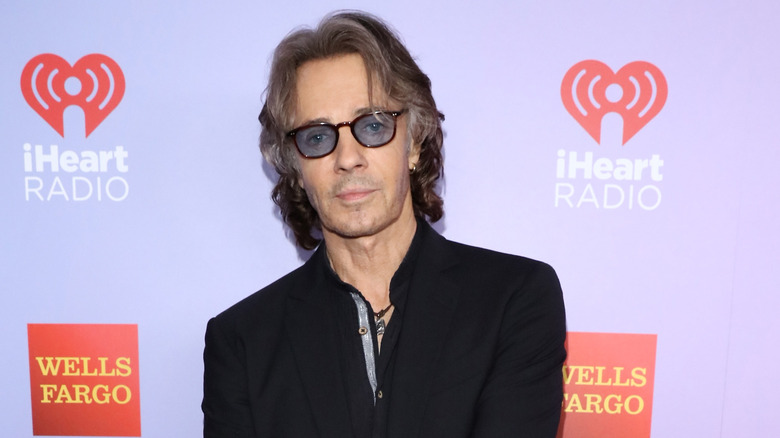 Mark Davis/Getty Images
Since leaving "General Hospital" in 1983, Rick Springfield has gone on to have a successful music career and has continued acting, landing roles in "Californication," "True Detective," "Supernatural," and "American Horror Story," per IMDb. He is also a published author — his memoir, "Late, Late at Night," was released in 2010. Springfield then went on to write two novels, "Magnificent Vibration" and "World on Fire," per Best Life.
He hasn't forgotten his soap opera past, either. Springfield has reprised his role as Dr. Noah Drake on "GH" several times over the years, including in 2013 for the show's 50th anniversary, according to People. Even after all of this time, Springfield says fans still approach him about his stint on the popular daytime soap.
"30, 40 times a day I must get questions when I'm on the road about 'General Hospital' or Noah Drake. It's constant," Springfield told Soap Opera Weekly (via E! News). "It amazes me that it's still so prevalent in the fans' minds."