Joe Biden's Latest Poll Numbers Show Voters May Favor Another Democrat More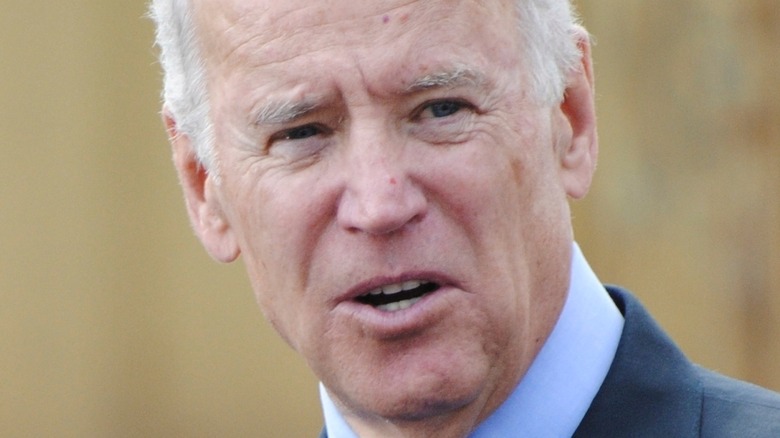 Marlin360/Shutterstock
President Joe Biden has faced a tumultuous term since his 2020 election to the White House. Entering the presidency after an insurrection and amid the ongoing COVID-19 pandemic, he faced numerous challenges. Nearly two years into his term, Joe Biden's approval ratings have hit a new eyebrow-raising milestone, nearly dropping to those of former President Donald Trump in his first year in office. With inflation, COVID-19 surges, and high gas prices, it's no surprise that many are unhappy with the commander in chief. Many wonder if the Democrat will seek reelection and if so if he has what it takes to win within his party's primary and against a Republican opponent. Even Kamala Harris has made everyone doubt Biden's plans for 2024.
A recent poll seems to add to the conversation about whether Biden will see another four years as president, with a majority of Democrats saying they don't want the president to run for a second term.
New Hampshire Democrats favor Pete Buttigieg over Joe Biden, poll says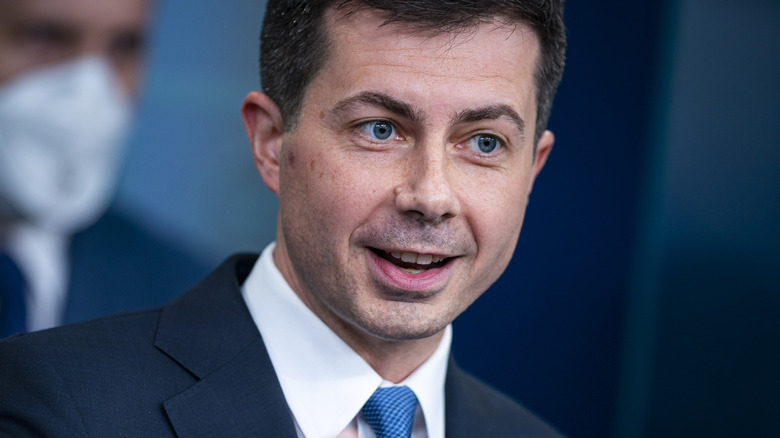 Bloomberg/Getty Images
A survey by the University of New Hampshire showed that Transportation Secretary Pete Buttigieg narrowly beat out President Joe Biden as Democrats' presidential preference. Democratic primary voters gave Buttigieg 17% support compared to the president's 16%.
"Less than two years into his presidency, only 20% of New Hampshire residents want President Joe Biden to run for re-election in 2024, 74% do not want him to run for president again, and 6% are unsure," the state poll reads. The University of New Hampshire conducted the poll from July 21 to July 25 with a +/-4.7 percentage-point margin of error in its sample of Democrats, according to the New York Post. The results are surprising when compared to a similar poll run by the New York Times and Siena College. A majority of Democrats — 64% — do not want Biden to seek re-election. 
Buttigieg, 40, would be considerably younger than Biden, who will be turning 80 this November. "With age comes a lot of experience and wisdom and just know-how. But perception-wise [Biden] appears out of touch with people in my generation," 21-year-old student Tate Sutter told the New York Times. It's unclear what Democrats will do next leading up to the 2024 election.