Twitter Puts Lauren Boebert On Blast For Mocking How Kamala Harris Introduced Herself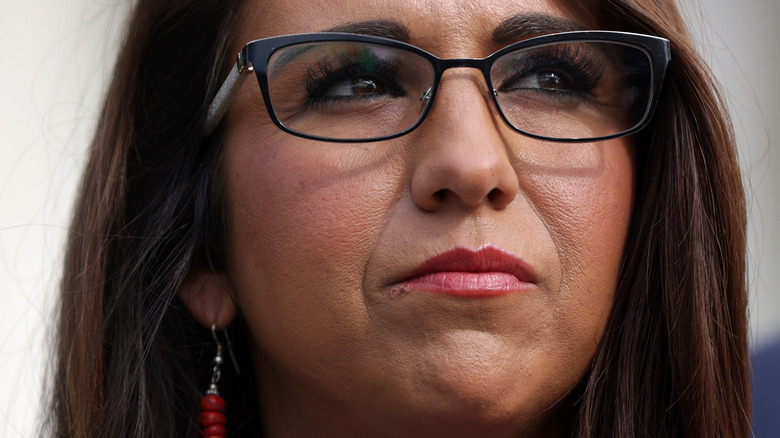 Alex Wong/Getty Images
United States Representative Lauren Boebert isn't afraid to speak her mind, making headlines in March for an outburst during Joe Biden's State of the Union Address when she was a newly elected member of Congress. As Biden was giving a heartfelt message about veterans, touching on his son, Beau Biden, Boebert yelled out "13 of them," referencing the increased violence after troops were removed from Afghanistan (via People).
As to be expected, Boebert received backlash for her actions, but that isn't the only issue some have taken with the representative. Her close relationship with former president Donald Trump and her possible involvement in the January 6 Capitol riots has left a bad taste in the mouths of both those serving alongside her in Congress and the general public at large (via the Washington Examiner).
Boebert has once again found herself at the center of another online debate for her actions, this time her words aimed at Vice President Kamala Harris.
Twitter was not having Boebert's latest outburst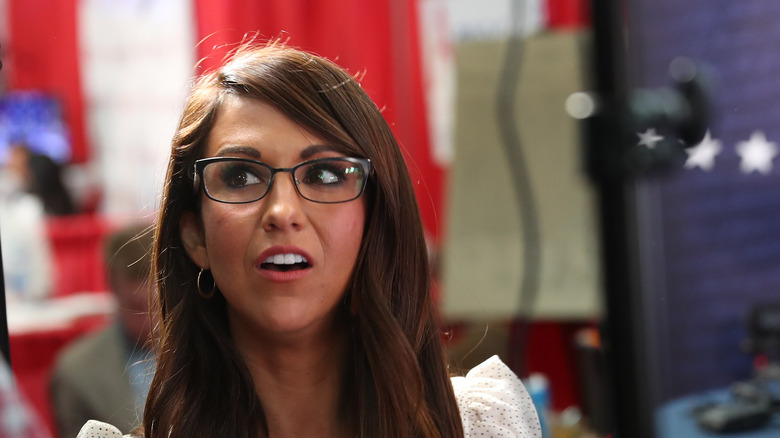 Joe Raedle/Getty Images
Vice President Kamala Harris recently met with disability advocates to discuss the overturning of Roe v. Wade, the landmark Supreme Court ruling that protected abortion access under the United States Constitution, on the 32nd anniversary of the Americans with Disabilities Act. As the meeting began, she introduced herself to the group she was speaking with (via Newsweek).
"I want to welcome these leaders for coming in to have this very important discussion about some of the most pressing issues of our time," Harris said. "I am Kamala Harris, my pronouns are 'she' and 'her.' I am a woman sitting at the table wearing a blue suit."
Colorado Representative Lauren Boebert quickly took to Twitter to share how she felt about Harris' introduction, but those on the platform weren't having it.
"Kamala Harris just introduced herself with she/her pronouns at an official event," Boebert tweeted. "She then clarified that she was a 'woman' sitting at the table wearing a blue suit." She didn't stop there, adding, "This is what happens when your speechwriter quits and you hang around with Geriatric Joe too long."
Some Twitter users gave context to the introduction, "She was addressing the disabled including the visually impaired. It is protocol at this type of conference to describe yourself this way," while others simply clapped back at the representative. "Vice President Harris graduated from Howard University and UC Hastings College of the Law, how about you?" one wrote.