Chris Cuomo's Career Comeback Has Officially Begun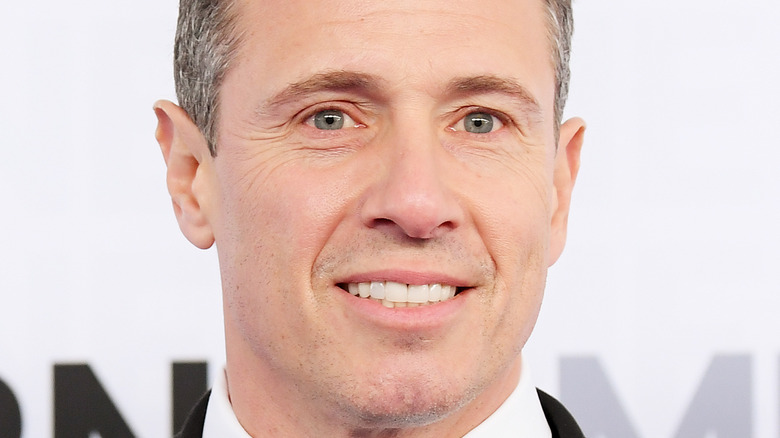 Dimitrios Kambouris/Getty Images
When one thinks of CNN, a plethora of news anchors come to mind: Don Lemon, Anderson Cooper, Wolf Blitzer, and Van Jones, for example. But Chris Cuomo once seemed to be one of the most popular and recognizable faces flashing on our television screens from the network every evening.
Before landing his nightly time slot with his show "Cuomo Prime Time" back in 2018, the Queens, New York native worked as a on-screen television journalist for "20/20" and "Good Morning America" on ABC (via Biography).
Though Cuomo's accomplishments are no small feat, he's more than familiar with the world of politics. His father Mario Cuomo was the governor of New York from 1980s to the 1990s, according to The New York Times. Following in his father's footsteps, Chris' big brother Andrew Cuomo was elected governor in 2011 (via Newsweek). Andrew infamously resigned in 2021 after multiple women came forward with claims of sexual harassment, according to CNBC. This shocked fans who loved the antics the brothers got into while on screen together; oftentimes clips of them racked up more than a million views on YouTube.
That all changed when Andrew left office. In December of that year, Chris was fired by CNN after the network was informed about him defending his brother during his sexual misconduct allegations. Now, in addition to a new podcasting venture, his career is coming back to the silver screen.
Chris Cuomo is returning to TV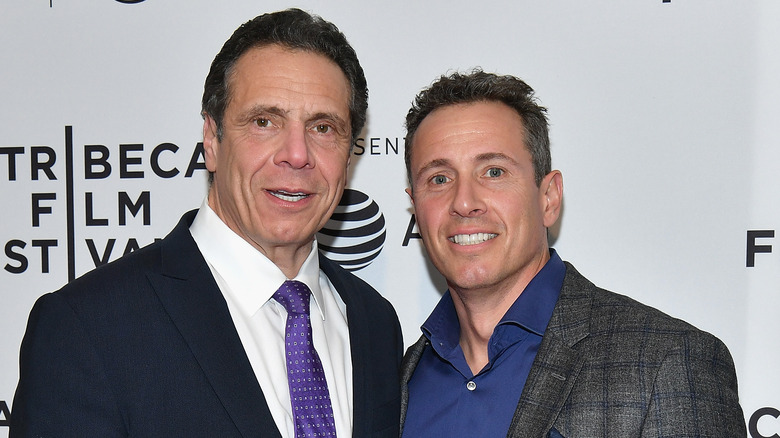 Dia Dipasupil/Getty Images
Former CNN favorite Chris Cuomo is making a Cuomo-back to television with a primetime show premiering this fall on the new cable network station, NewsNation (via The Hill). 
Chris former CNN show "Cuomo Primetime" was the network's No. 1 program in 2019 and 2020, according to The Washington Post. Considering that his firing was credited to CNN finding out Chris was not truthful about how he handled allegations Andrew Cuomo's multiple sexual harassment reports, it left the world wondering if we'd ever see him back to on nightly news.
Chris appeared on "Dan Abrams Live" on NewsNation, and he confirmed his return to television journalism. The journalist also answered pressing questions regarding his involvement with Andrew's scandal. Abrams asked if Chris believed he was a victim of cancel culture, to which Chris replied: "No, I don't think I've ever been a victim of anything ever in my life."
Then, Abrams inquired if he's "angry" at his brother. Chris said: "I love my brother. The rule of my family is very simple: family, trouble, goal. Other people have the luxury of judging allegations and situations. For me, it was about helping my brother in a hard way, and doing it in a way that I didn't think compromised what matters. That's what guided me."