Here's What Sofia Vergara Looks Like Going Makeup Free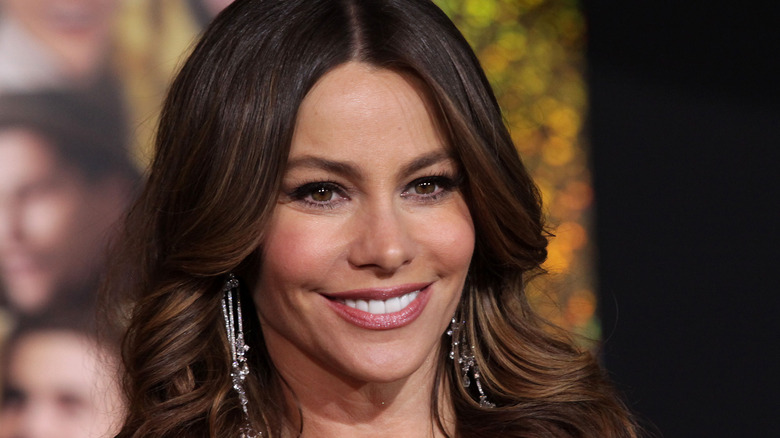 DFree/Shutterstock
When normally done-up celebrities decide to go all-natural in their photos, we are the first to give them a round of applause. While some candid celebrity photos have people raising their eyebrows or poking fun, seeing celebrities who like to go all-natural celebrate who they are is what we're all about. This is because, for one, when celebs post makeup-free photos, they're letting their fans see them in their natural element. Who doesn't want to see what their favorite celeb is up to when they're not beating up bad guys or making us laugh in a sitcom?
Another reason it's so cool to see celebrities going for a makeup-free look is that it's super helpful to have someone you look up to, wipe off the makeup and show the world that it's okay to be you. You can be beautiful without the wildly expensive makeup, perfect lighting, and high-end cameras flashing in your face.
So when celebrities give us a peek of themselves behind the mask they don for the cameras, we are here for it. And when it's Sofia Vergara, our favorite fierce yet funny actress, we have to shine a spotlight on them.
Sofia Vergara shares a makeup free morning selfie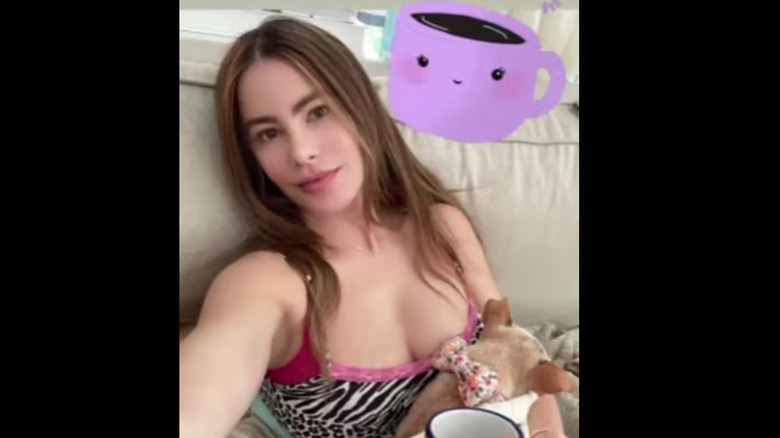 Sofia Vergara/Instagram
What's the best way to get your weekend morning started? During the week, there's barely time to eat breakfast when you have a million and one things to do. There's getting ready for work, getting the kids ready for school, feeding your furry family members, and then soaring out the door to make that morning route to the workplace. But during the weekend, there's usually a bit more time to sit back and relax in the morning.
That's just how Sofia Vergara got her Saturday morning started. In an Instagram story posted to her 26 million followers, the "America's Got Talent" judge shared a selfie that is absolute weekend goals. Vergara looks so laidback and well-rested that it makes us feel more ready than ever for the weekend to arrive. In the photo, we see the actress is holding a mug of coffee and has her adorable, blanket-bundled pup resting on her lap. The selfie also has cute stickers on it that read "happy weekend" and "coffee time". There aren't any signs of what Vergara planned to eat during the day, but we imagine it was something tasty!
Vergara lives for the weekend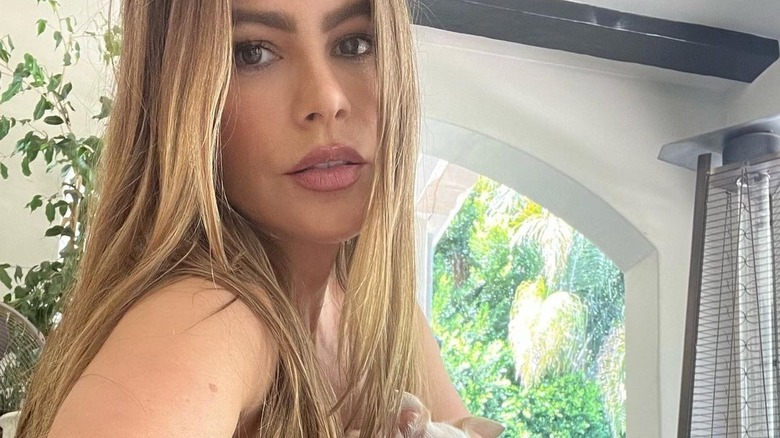 Sofia Vergara/Instagram
It's hard to imagine that celebrities who seem to live on an entirely different planet from us at times still share the same mindset that we do when it comes to weekends.
In another Instagram post, Sofia Vergara proclaims, "I heart summer weekends!" with a sparkling sun emoji tacked onto the end. The "Modern Family" star looks incredible with her minimal amount of makeup in this selfie. Seriously, we need to jot down that lipstick shade and liner for future use because it looks incredible. The summer sun has also brought out the natural brown and blonde highlights in her hair. She is the definition of making the most of your summer.
Sofia Vergara proves that going makeup-free is something to be celebrated. Our natural beauty isn't something that should be looked down on or discouraged. With and without makeup, Vergara looks completely amazing.