The U.S. Just Proved How Serious It Is About Freeing Brittney Griner From Russian Prison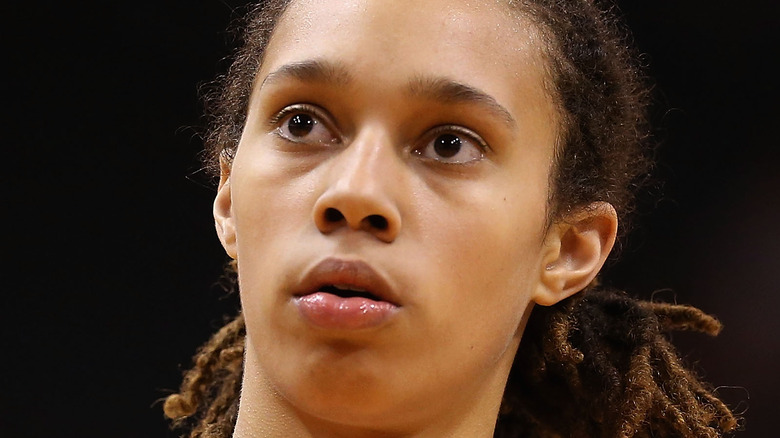 Christian Petersen/Getty Images
Brittney Griner is best known for her time spent on the court as a WNBA champion and Olympic gold medalist. But she's spent the last several months in a Russian detention center after authorities claimed she brought cannabis oil — an illegal substance in Russia — in her luggage, per CNN. Her arrest took place on February 17, just days before Russian troops invaded Ukraine, according to Reuters.
Those close to the basketball player began feeling desperate for her release, with Griner's wife, Cherelle, speaking out in March, saying that she was at "one of the weakest moments" of her life and that she was working to bring Griner home safely. Cherelle later told CNN that she didn't believe that the U.S. government was doing all it could to save her wife.
Now, over five months after Griner was first taken into custody, the Biden administration is taking additional measures to free Griner from Russian imprisonment.
The U.S. is offering to trade a Russian prisoner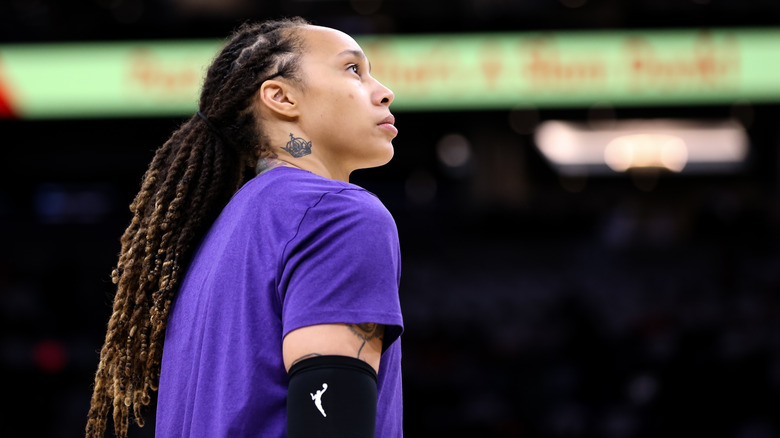 Mike Mattina/Getty Images
Pressure has been on the U.S. government to bring Brittney Griner back from Russia. Previously, Griner communicated with President Joe Biden through a letter, where she expressed fear that she'd be in Russian custody "forever." The Phoenix Mercury player urged Biden to not forget about her and other imprisoned Americans.
Now, the U.S. government is reportedly offering to release a Russian prisoner in exchange for the release of Griner and another American held by Russia, according to The New York Times. The BBC notes that this is the first concrete effort made to release Griner.
The Russian prisoner, Viktor Bout (nicknamed the "Merchant of Death"), had been singled out by Russia, who had expressed an interest in his release, CNN reports. While Biden seems to have agreed to the potential trade, some critics warn that freeing Bout may encourage other governments to capture Americans in the hopes of freeing their own citizens in similar trades. This may also lead to the release of potentially dangerous criminals like Bout, who was imprisoned after being accused of attempting to sell weapons to kill Americans (via AP News).
The U.S. proposal reportedly came up in conversations with Moscow already, but Griner's family and fans will still have to wait for her release. Insiders say that Griner's trial in Russia must wrap up before the trade deal can be settled.