The Hills' Audrina Patridge On The Moment Leonardo DiCaprio Asked For Her Phone Number - Exclusive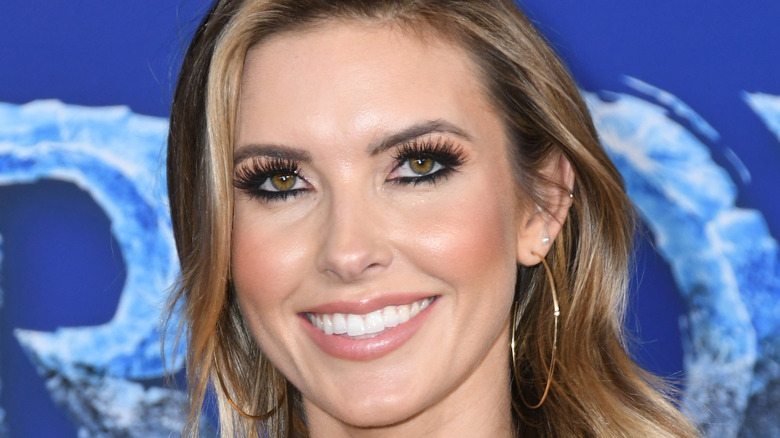 Quinn Jeffrey/Shutterstock
Audrina Patridge shot to fame in the mid-'00s as a cast member of MTV's "The Hills." Since then, she's competed on "Dancing with the Stars," acted in several movies, taken on multiple hosting gigs, and returned for "The Hills: New Beginnings," all while living her life as a single mom. Now, Patridge has released her first book, "Choices: To The Hills and Back Again," which explores everything from how she first got cast on the popular reality series to rumors about her love life to the moment Leonardo DiCaprio asked for her phone number.
Discussing what readers can expect from her new book, Patridge tells The List, "I wanted to include that time of my life where we were going out and you have access to all of these amazing places and opportunities to go and be a part of amazing things." She continues, "You're surrounded by other celebrities that understand what your life is and what you're going through with the paparazzi and the tabloids ... I wanted to explain that to the fans what it was like in that era of the early 2000s of going out in LA. I feel like that was the best time to live in LA. We were always with Paris [Hilton] or Lindsay [Lohan]." 
It goes without saying that fans of "The Hills" will love being taken behind the scenes of such an iconic moment in pop culture history. In an exclusive interview with The List, Audrina Patridge opens up about the moment Leonardo DiCaprio asked for her phone number on a night out.
Hanging out with Leonardo DiCaprio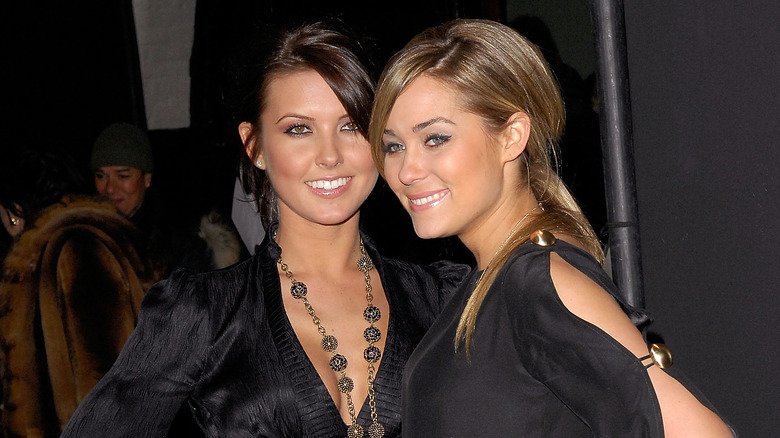 Gustavo Caballero/Getty Images
Viewers quickly fell in love with "The Hills" because it allowed us to live vicariously through its cast members. When Audrina Patridge, Lauren Conrad, and the rest of the gang got invited to incredible parties and nightclubs in Los Angeles, we were given the chance to experience those moments with them. And as Patridge reveals in her new book, "Choices: To The Hills and Back Again," the late '00s was a pretty unbelievable time in her life when she was introduced to some of Hollywood's royalty, including Leonardo DiCaprio. 
"And yeah, Leo — I met him," she tells The List. "... When you're with those people, you gravitate to them and hang out in that circle because it's like a safe zone."
Patridge's new book is filled with amazing anecdotes that will delight fans, and that includes the time she came face to face with DiCaprio. "He did ask for my number; nothing ever came of it, but he was really nice," she explains. "It was a great night. It was fun mingling and talking to everybody. Hopefully, people will get a little idea or live vicariously through those stories of what it was like, because it was so surreal." 
In writing "Choices: To The Hills and Back Again," Patridge had the chance to reflect on her life, and the amazing things that happened to her. "Looking back, it's like, 'Gosh, I almost took those moments for granted.' I never was really present and absorbed [or] soaked it all up. I just kept going and didn't even think about it."
"Choices: To The Hills and Back Again" by Audrina Patridge is available now.