Annette O'Toole Teases Virgin River Season 4 And Hope's 'Challenging' Journey - Exclusive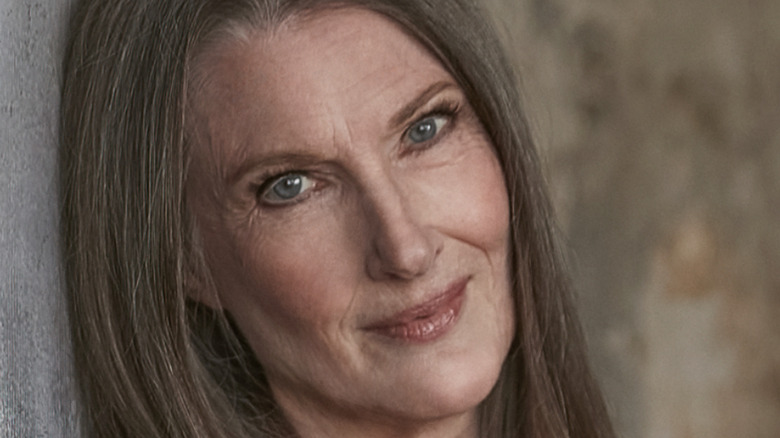 John Russo/Pr Provided
It's hard to believe that Annette O'Toole has been a regular on our screens for over five decades. Her most memorable roles to date have included playing Superman's mom Martha Kent on "Smallville" and Beverly Marsh in the 1990 adaptation of Stephen King's "It," and she's made appearances in everything from "Grey's Anatomy" to "Boy Meets World." The stage and screen icon is currently starring on Netflix's "Virgin River," in which she plays the town's meddling mayor, Hope McCrea.
So far, O'Toole has had a lot of fun playing Hope, and bringing her own ideas to the character. "Hope in the books is hardly there. She's a very peripheral character," O'Toole tells The List. "Usually when I'm playing a part in a book, like when I did Stephen King's 'It,' I read 'It,' [and it] was like a bible. It was all marked, and I was being true to what I thought was his vision. But in this, because Robyn Carr didn't write [Hope] as a major character, or even a good supporting character, I felt it was okay for me to take a little license there and do what I felt was right." Fans will agree that, in Hope McCrea, O'Toole has helped to create another unforgettable character who's integral to the success of "Virgin River."
In an exclusive interview with The List, Annette O'Toole reveals what "Virgin River" Season 4 has in store for her character in what's proving to be quite a challenging journey.
Researching Hope's health issues
At the end of "Virgin River" Season 3, Hope McCrea faced some major health challenges, and when we pick up with the character in Season 4, she's still adjusting to her new normal. "[I]t's challenging to take a character who's so active and independent and to put the brakes on her, so that's been interesting to play," Annette O'Toole tells The List. 
The usually upbeat and interfering Hope finds herself dealing with some very personal difficulties throughout the new season of "Virgin River," which O'Toole brings to life. She explains, "A TBI [traumatic brain injury]'s an interesting thing to play. I don't have very much personal experience with it, thank God. But reading about it, there's so many variations because the brain is infinitely variable depending on where the injury is, who the injury happens to, [and] where in your head [it is]."
Importantly, O'Toole sought a balance between Hope's well-known personality traits and the new health issues she's experiencing. "She's still Hope," O'Toole says. "She's still very impulsive and controlling, but now she's dealing with all these issues. A lot of it is directed inward, frustrated with herself — like, 'Why can't I shuffle these cards? Why can't I ... ?' That's incredibly difficult for her and more so for Doc to have to deal with it. It's very stressful for him. That's good. [It] makes a lot of drama."
"Virgin River" Season 4 is now streaming exclusively on Netflix.