Inside Mel's Struggle With Infertility On Virgin River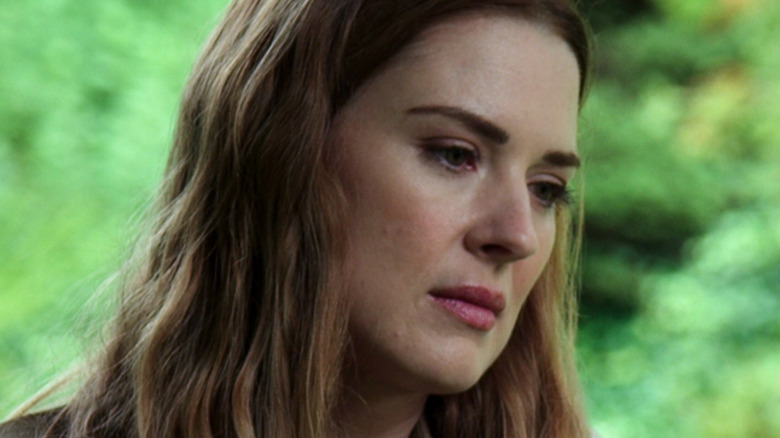 COURTESY OF NETFLIX
So many fans have embraced the Netflix original series "Virgin River," and the show has become very popular on the streaming service (via Next TV). "Virgin River" follows the story of a nurse practitioner named Mel Monroe (Alexandra Breckenridge), who escapes a traumatic past in the big city and finds herself taking a job in a clinic in the small town of Virgin River, California, per Collider.
Mel has a bit of trouble adapting to small-town life but soon falls in love with the town and all of the people who make it so special. Right off the bat, Mel meets a hunky bar owner named Jack Sheridan (Martin Henderson) and the two begin their complicated love story.
Not only does Jack have a lot of trauma in his past, including issues with PTSD from his time as a marine (via Movie Guide), but Mel brings her own baggage with her. During flashback scenes, it's revealed that Mel had once been pregnant and had a husband named Mark Monroe (Daniel Gillies). Throughout the series, Mel's painful history plays out.
Mel lost her husband and her baby before moving to Virgin River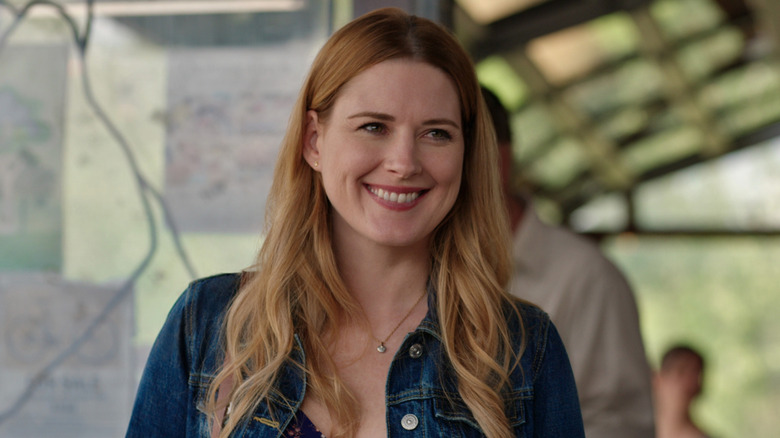 COURTESY OF NETFLIX
Fans quickly found out that Mel Monroe had suffered some heartbreaking losses in her life before moving to Virgin River. During Season 1 of the series, it's confirmed that Mel and her husband, Mark Monroe, had been expecting a child together. However, when Mel went into labor things took a scary turn and the baby was stillborn (via Country Living). The death of her child sent Mel into a deep depression and put a strain on her marriage with Mark.
To make matters worse, the couple didn't see eye to eye on the future of their family. One night while having a heated argument during a car ride, Mark took his eyes off the road and the pair got into a car accident. Mel suffered minor injuries, but Mark later died at the hospital, per The U.S. Sun.
Mel felt so much pain and guilt over losing her husband that she decided to leave her home and start fresh in Virgin River. However, the memories of her former life continued to haunt her.
Mel finally got pregnant in Season 3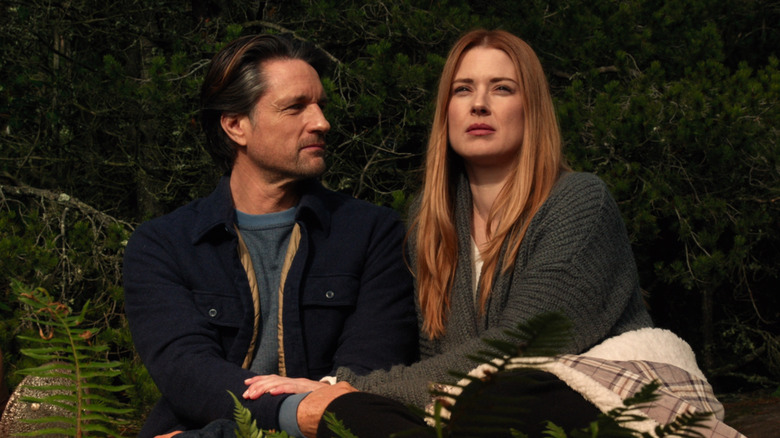 COURTESY OF NETFLIX
During Season 3 of "Virgin River" Mel Monroe realizes that she wants to be a mother more than anything. When she tells her boyfriend Jack Sheridan that she wants children, the two aren't on the same page and eventually call it quits (via Decider). Mel goes home to see her sister, and while in the city remembers the struggle that she and her husband had in their fertility journey. Fans know that Mel and Mark Monroe tried hard to have another baby after their stillbirth.
However, the IVF process didn't work for them. So, Mel opted to take matters into her own hands and use the couple's final two embryos in an attempt to get pregnant. Later, Mel and Jack got back together and she found out that she was pregnant. However, she was unclear about who the baby's father was, per Pioneer Woman.
Mel's fertility issues have become a big part of her storyline, and actress Alexandra Breckenridge even spoke out about her character's quest for motherhood. "With her history, her fertility issues, and having a stillborn baby at such a late stage in pregnancy, you don't know if she's going to be able to," the actress previously told Us Weekly. "In the books, she does, but a lot of things are different in the series than in the books. But I would like to watch her journey of becoming a mother."
"Virgin River" fans are now hoping to see Mel become a mother to a healthy baby in a future season of the show.