The Real Reason Donald Trump Wants To Sue CNN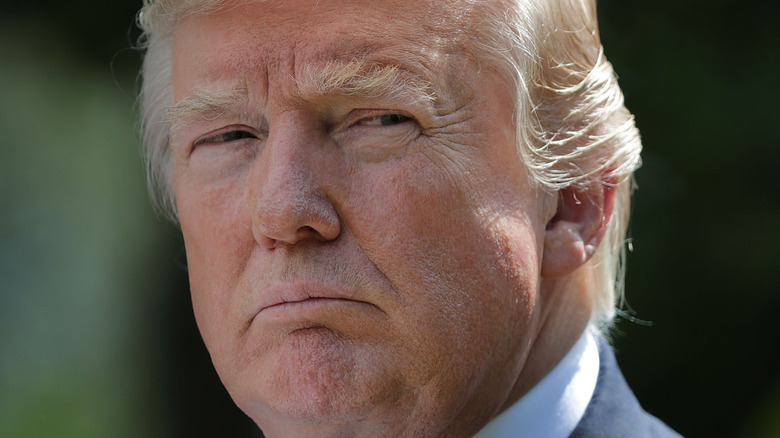 Chip Somodevilla/Getty Images
It's no secret that former President Donald Trump wasn't a fan of the media's portrayal of his time in the White House. During his presidency, he would often denounce the press; he even referred to it as "the enemy of the people" back in 2019 (via The Hill).
Before the former president lost access to his Twitter account, he penned several angry messages aimed at the press. "The press is doing everything within their power to fight the magnificence of the phrase, MAKE AMERICA GREAT AGAIN," he once wrote. "They can't stand the fact that this Administration has done more than virtually any other Administration in its first 2yrs. They are truly the ENEMY OF THE PEOPLE!"
While Trump did have a few allies in the press — including the New York Post, which endorsed him in 2020 — the majority of media groups were a target of his Twitter attacks.
CNN was often Trump's target. His famous "fake news" line was often directed at the company (via Politico). Now, it seems he may be taking his feud with the network off Twitter and into the courtroom.
Trump's legal team sent CNN a passionate letter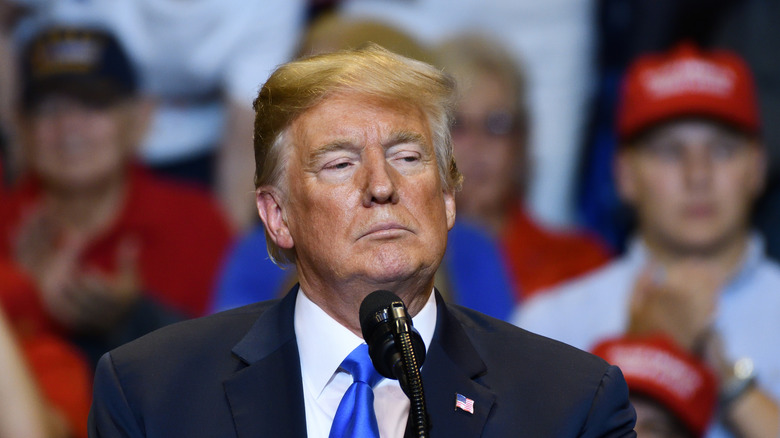 Evan El-Amin/Shutterstock
According to the New York Post, former President Donald Trump is planning on taking CNN to court over the network's coverage of his 2020 campaign. He is arguing that the network made "defamatory statements" about his constant claims of election fraud.
He released a statement through his Political Action Committee, Save America PAC. "I have notified CNN of my intent to file a lawsuit over their repeated defamatory statements against me," the former president said. "I will also be commencing actions against other media outlets who have defamed me and defrauded the public regarding the overwhelming evidence of fraud throughout the 2020 Election."
Trump's legal team sent a 282-page letter to the network, stating, "Without regard for President Trump's genuine belief in his statements, CNN has published numerous articles characterizing him as a 'liar' and the purveyor of the 'Big Lie,'" (per The Hill).
This is far from the first instance of Trump threatening legal action against the media; he has even threatened to sue The New York Times before.