What The Bold And The Beautiful's Annika Noelle Really Thinks Of Hope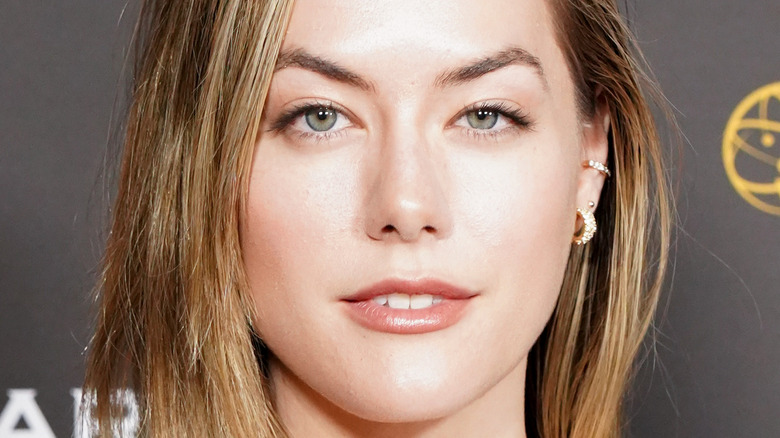 Rachel Luna/Getty Images
On "The Bold and the Beautiful," Hope Logan (Annika Noelle) is someone who is accustomed to getting what she wants. After all, she is a Logan. 
Each time Liam Spencer (Scott Clifton) finds his way back to Steffy Forrester (Jacqueline MacInnes Wood) for whatever crisis she might be dealing with that day, Hope is sure to remind him that he's still got a home to tend to with her. 
But she's certainly had plenty of hardships throughout the years, especially back when she thought she had lost her baby during childbirth, per Soaps.com. Little did she know that the shady Dr. Reese Buckingham (Wayne Brady) had taken her newborn baby and given it to Steffy for adoption so he could use the money to pay off his gambling debts, per Soaps in Depth. 
And, while there's no doubt that Hope has had her good moments, like when she took Thomas Forrester's son and treated him like her own, she's also had her questionable moments, too, like when she pursued Liam when he was still married to Steffy.
While "The Bold and the Beautiful" fans certainly have a lot to say about Hope's behavior over the years, her actor, Annika Noelle, has also weighed in about the good, the bad, and the sometimes downright ugly when it comes to her character.
Annika Noelle says she has nothing but admiration for Hope Logan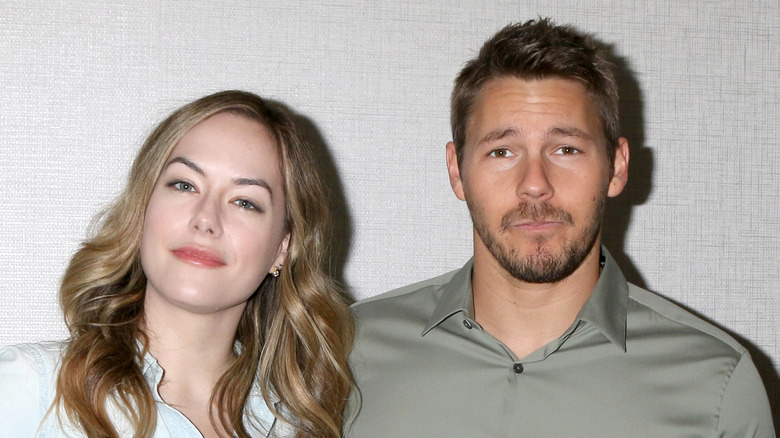 Kathy Hutchins/Shutterstock
While speaking to Soap Opera Digest, actor Annika Noelle admitted that, while Hope Logan might not be everyone's favorite character on "The Bold and the Beautiful," she does see some admirable qualities in her on-screen alter ego.
"I admire her ability to see the best in people, even when she has been knocked down," she said. "To not immediately turn toward fear and suspicion but to continually open up her heart, even with the risk of getting hurt — to put it simply, her ability to see the glass as half full." 
That said, Noelle also admitted that she would like to see a different side of her character. "I think she tries so hard to maintain her halo and it would be entertaining to not only see it slip, but for her to take it off herself, throw caution to the wind and take a walk on the wild side," she said.
Not only that, but there are only so many times that Hope can go back and forth in trying to keep Liam Spencer (Scott Clifton) away from Steffy Forrester (Jacqueline MacInnes Wood), as detailed by Soaps in Depth. So does this mean that the Logan family's good girl is about to turn evil?
What's next for Hope Logan?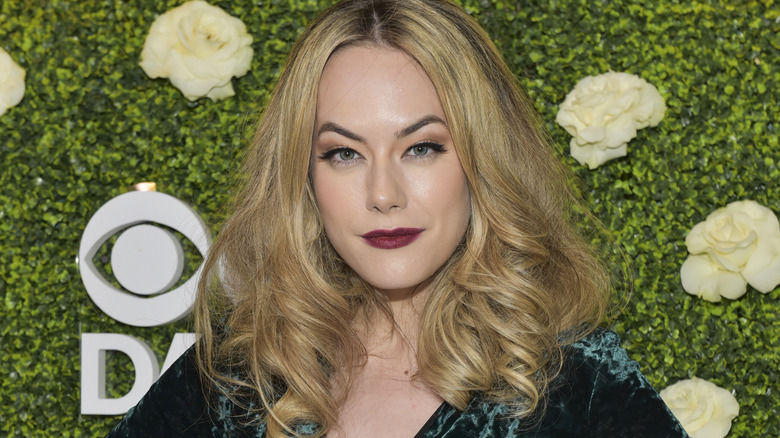 Rodin Eckenroth/Getty Images
While Hope Logan has always managed to find herself in the middle of all the drama between the Forrester and Logan legacy families, she hasn't had a big storyline in a long time, according to Soap Hub. The last time that Hope was the center of attention was in 2019, when she thought her baby had died.
What would make things even more interesting is if Hope would take that walk on the wild side with another resident villain on "The Bold and the Beautiful," like Thomas Forrester (Matthew Atkinson). Seeing how he was once terribly obsessed with Hope, per Soap Opera Spy, the two of them would certainly make an interesting — if not lethally dangerous — couple. 
And, while Soap Dirt hints that Hope is, indeed, going to embrace her dark side, it will certainly be interesting to see what direction the writers will take the character in the future.