RHOP's Monique Samuels On The 'Toxic' Nature Of Reality TV - Exclusive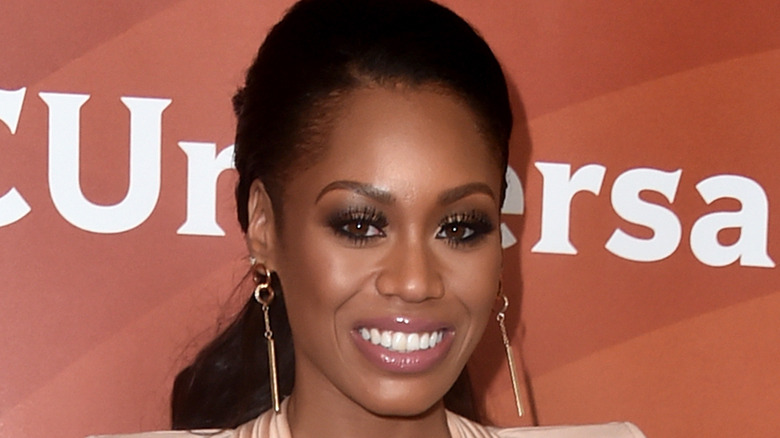 Alberto E. Rodriguez/Getty Images
It's no secret that being on reality television can have a negative impact on your mental health. In fact, STAT News reports what viewers enjoy as a source of entertainment may come at the expense of emotional trauma for reality TV stars off-camera. For Monique Samuels, who formerly starred in "Real Housewives of Potomac" (RHOP), the feeling is all too real. 
After getting into a physical altercation with fellow castmate Candiace Dillard Bassett, Samuels left the show and took a two-year hiatus from reality TV, until this year, when she was asked to join "Love and Marriage: DC."
Samuels spoke to The List in an exclusive interview. Initially when Samuels joined RHOP, she said her experience was filled with "good moments," as she went in feeling pure, and naïve to the realities of reality TV. She felt the environment get increasingly toxic year-by-year: "What people don't understand is that in reality, you're filming your real life during the filming phase. The next phase, when they're editing and they're creating a story based on what you filmed, there's a whole different crew that actually puts those pieces together ... the traumatic part of it all is once it's shown on TV."
The behind-the-scenes behind reality TV is not as real as you would think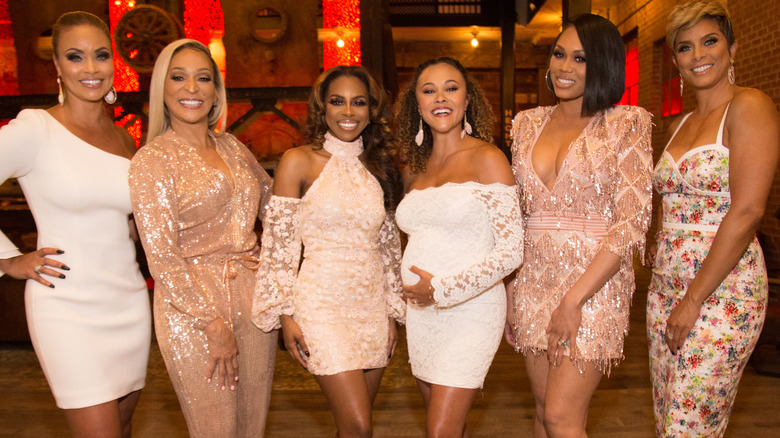 Brian Stukes/Getty Images
Monique Samuels describes her experience with RHOP as "PTSD," because "you're being forced to accept and identify with a narrative that may not necessarily be who you are or true to what even happened in those moments." Samuels added, "The PTSD of it all comes from the manipulation and how things play out and then having to then do interviews and accept the narrative that was shown on TV that you know is not true. It can be very toxic."
Samuels says she got tired of viewers judging her based on a narrative that didn't reflect reality, coupled with the drama that comes with production and cast member issues. While her return to reality TV may come as a surprise for fans, it's different this time around for Samuels. "What I love about 'Love and Marriage: DC' is that it's talking not just about an individual group of women — it's actually about marriages. What I love about this show is the fact that there are three couples who are real couples. They are people who I would actually hang out with, and we have pretty solid marriages that we can all learn from."
The season finale of "Love & Marriage: DC" airs Saturday, July 30, at 8:00 p.m. ET on OWN. Episodes are also available to watch on the OWN website.