The Long-Awaited The Bold And The Beautiful Scene That Left Fans Reaching For The Kleenex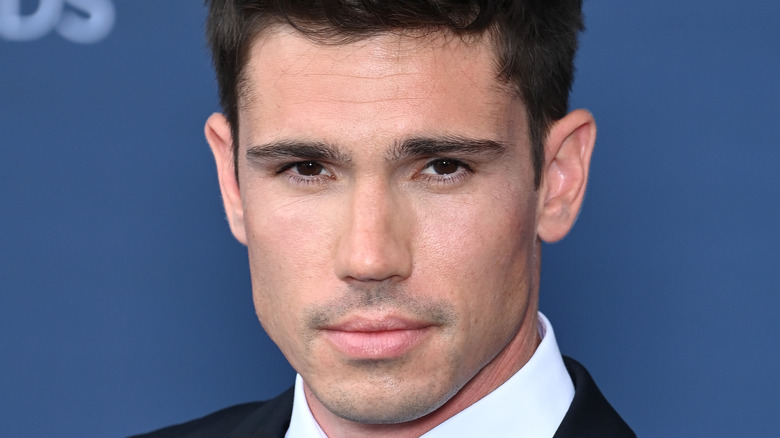 Pascal Le Segretain/Getty Images
As far as soaps go, there is no relationship more beautiful than that of "The Bold and the Beautiful" mother and son duo Li Finnegan (Naomi Matsuda) and John "Finn" Finnegan (Tanner Novlan). Finn's parentage reveal did not deter his relationship with his adoptive mother, but only further strengthened their bond. It was Li's determination to save Finn after he was pronounced dead at the hands of his birth mother and the town's number one villain Sheila Carter (Kimberlin Brown) that gave him a second chance.
Though Li's decision to keep the fact that Finn is alive from his wife Steffy Forrester didn't sit right with some fans and ended up backfiring, it's easy to argue that it came from the right place (per Soaps). In the wake of Finn's almost death, fans were worried that he would never see Li again after being run off the road by Sheila, which made the surprise revelation that she survived all the more satisfying (via The U.S. Sun).
What followed was the mounting anticipation for a reunion between Li and Finn. Episodes later, fans finally got their wish.
Li and Finn reunited in the sweetest way
Break out the tissues because the wait is finally over. After weeks of being apart, with Finn none the wiser about Li's (reversed) fate, "The Bold and the Beautiful" righted a grave wrong. With the help of Bill Spencer (Don Diamont), Li comes to Finn's rescue right on time, according to She Knows Soaps. Their reunion had fans everywhere in tears. 
The soap opera celebrated the sweet moment on Twitter. One user tweeted about Naomi Matsuda's powerful performance, writing, "It was great scene. Very sweet one. I don't know if what Li did would get her in trouble with the law. But she did it to save her son. Drastic measures but worked. Sheila will be hauled off. Hope for good next. Though enjoyed the actress. She always does great work."
Another user tweeted about how precious the reveal was, writing, "When Bill opened that door and said Finn you're safe now, then Li walked in." Watching Finn reunite with his mother was well worth the wait.