Why Supreme Court Justice Samuel Alito Publicly Ragged On Prince Harry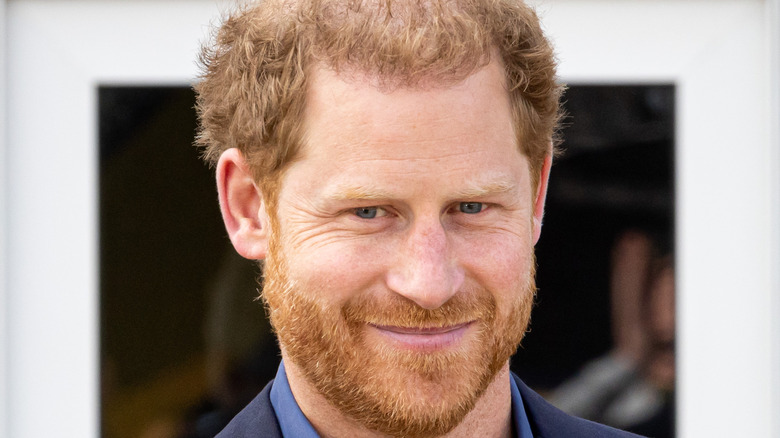 P Van Katwijk/Getty Images
Prince Harry's recent visit to the United Nations definitely made some waves. The Duke of Sussex was invited to make the keynote speech in celebration of Nelson Mandela Day, and the British royal didn't hold back. While Harry spoke glowingly about his wife, Meghan Markle, during his remarks, he lashed out about the "rolling back of constitutional rights" in the United States, specifically the Supreme Court's decision to overturn Roe v. Wade.
"The few weaponizing lies and disinformation at the expense of the many," Harry said, per the Independent. "And from the horrific war in Ukraine to the rolling back of constitutional rights here in the United States, we are witnessing a global assault on democracy and freedom, the cause of Mandela's life." 
It's not surprising that some people had issues with Harry's words. Piers Morgan said (per Express) that he couldn't "think of anybody less qualified of the eight billion inhabitants of our planet to talk about Nelson Mandela than Harry," and Meghan McCain wrote in an opinion piece for the Daily Mail that Harry's speech was "wildly insulting" to Americans. "It is hard for me to understand why anyone should care what the Duke of Sussex thinks — let alone what he thinks about America," she added.
And now one of the Supreme Court justices responsible for overturning Roe v. Wade has mocked the Duke of Sussex's speech.
Samuel Alito joked he was 'wounded' by Prince Harry's remarks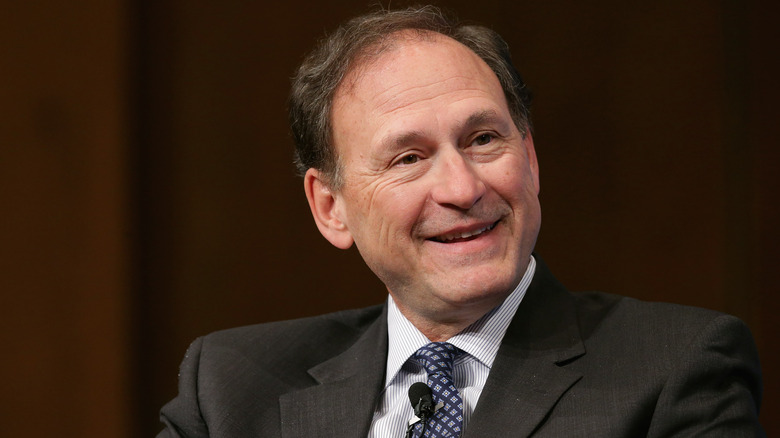 Chip Somodevilla/Getty Images
Supreme Court Justice Samuel Alito poked fun at Prince Harry's United Nations speech during a visit to the University of Notre Dame Law School in Rome. The conservative judge mentioned the world leaders who spoke out against SCOTUS's decision to overturn Roe v. Wade, including British Prime Minister Boris Johnson, French President Emmanuel Macron, and Canadian Prime Minister Justin Trudeau. 
"But what really wounded me was when the Duke of Sussex addressed the UN and seemed to compare the decision — whose name may not be spoken — with the Russian attack on Ukraine," Alito joked, according to the Daily Mail.
It is doubtful that Alito's comments — which were met with laughter from the audience — will deter Harry or his wife, Meghan Markle, from speaking out. In fact, this isn't even the first time the couple has made their political opinions known. While they were still working members of the British royal family, Harry and Meghan urged Americans voters to "reject hate speech, misinformation and online negativity" ahead of the 2020 presidential election, per The New York Times.
And during a conversation with Gloria Steinem after the SCOTUS ruling, Meghan reiterated the importance of voting. "We have to channel that fear into action," Megan said, per Vogue. "We can start this November in the midterms. I know hearing that feels so repetitive, but we have to vote, every time, from local elections to state and national elections."