Actress Gail Bean On What She Has In Common With Her P-Valley Character Roulette - Exclusive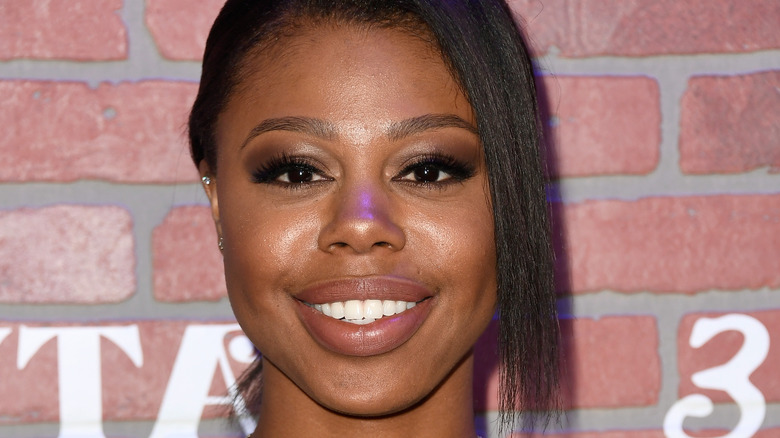 Frazer Harrison/Getty Images
Gail Bean has taken on some huge roles in 2022, including Roulette, a talented dancer and new face on Season 2 of Starz's hit show "P-Valley." Viewers may also have seen Bean in "Snowfall" over the course of five seasons or in her guest-starring roles on "Insecure" and "Grey's Anatomy." 
In Gail Bean's exclusive interview with The List, the actress shared some of her favorite moments on the "P-Valley" set and explained how she accessed the emotional range and life experience necessary to play Roulette. "When we're young and we're 18 [or] 19, you haven't matured yet," Bean told us. "She's matured in so many ways and she's seen a lot, but mentally [and] emotionally, she's not ready." 
It was Roulette's path toward growth and adulthood that felt especially familiar for Bean. She shared that seeing the world through Roulette's eyes taught her more about her own life's journey, all while she underwent intense physical training and dove into her character's emotional life.
The actress appreciates her character's fiery spirit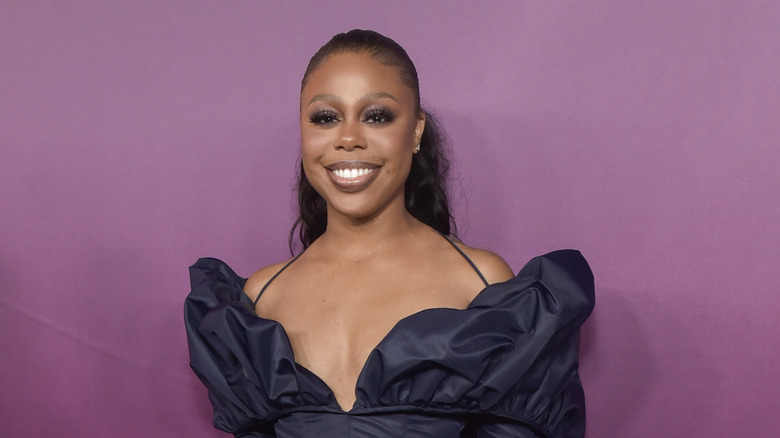 Rodin Eckenroth/Getty Images
When asked if there was a character she has played that she felt closest to, actress Gail Bean told The List what playing Roulette on "P-Valley" has meant to her. "I probably feel closest to Roulette, because there's so much of Roulette that I gave from myself. Roulette is probably my alter ego when I was 18. I'm a Sagittarius, so ... it's a lot of fire. It's a lot of fire inside of me, but a whole lot of love and rare moments of vulnerability."
Still, this connection to Roulette doesn't change the significance of the actress' previous characters in her mind, though she saw more similarities between herself and Roulette. "I love every single character I play and I've had a great relationship with them all, but I would honestly say Roulette is a big piece of me."
These commonalities were physical, like their mutual tattoos, and personality-related, like their outspokenness. "I'm very candid," Bean included in her list of similarities. "My fear is little-to-none. I'm going to do it, and I do what I want when I want."
Gail Bean used her own experiences to access Roulette's emotional journey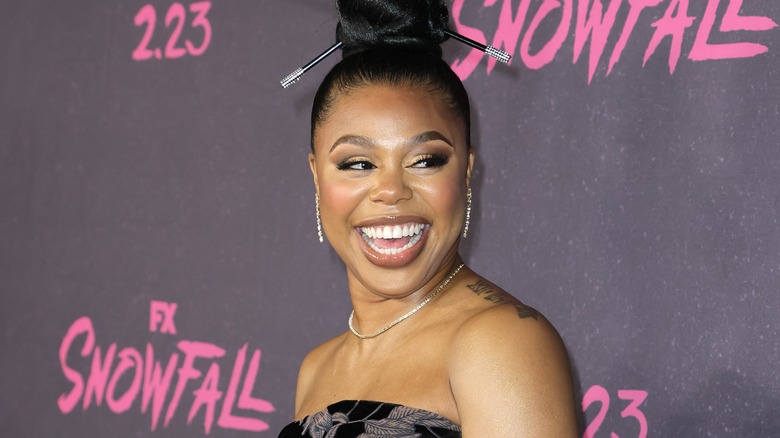 Kevin Winter/Getty Images
Gail Bean sees all of her characters for who they are as individuals. She told us, "They're all true to who they are, unapologetically. They're so different in so many ways, but every single character I've ever played has all been very rich and full."
The actress' special connection to her "P-Valley" character Roulette goes deeper than their shared qualities — they also share some of the same familial priorities. "Her love for her brother is unmatched," Bean said of Roulette. "I have five older brothers, and they're my heart. They're literally my heart."
Some moments in Season 2 of "P-Valley" hit the actress harder because of the parallels between their lives. Bean explained, "Even playing the scene where she's in the Mercedes room and she loses her brother — she talks about the loss of her brother Michie, Demetrius. That scene hurt so bad because it was really a hole. If I was to lose any one of my brothers, a piece of me would be gone forever."
Gail Bean's deep respect and love for her character are apparent both on screen and off, even though the actress may not know what will come next for Roulette. "She's on a path of spinning the wheel and being happy with whatever it lands on," Bean shared. "Maybe when she hits rock bottom, she'll start to shoot up. But sometimes, for some of us, there is no bottom. We just continue to go."

"P-Valley" Season 2 premiered on Starz on June 3 and will air new episodes until August 7.