Jim Bob Duggar's Latest Parenting Has Fans Flustered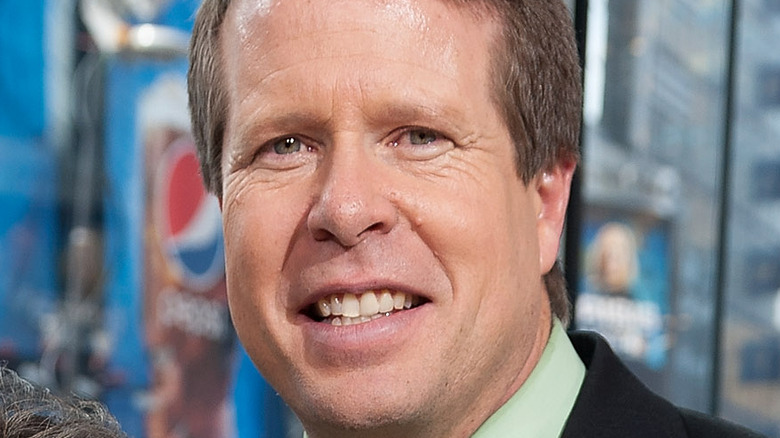 D Dipasupil/Getty Images
As the patriarch of the "19 Kids & Counting" family, Jim Bob Duggar appeared to be the ideal father. Then his façade crumbled as viewers learned what was going on behind the scenes of the show. The family's controversial views on education, dating, and women's place in the home were troubling enough. Then, when oldest son Josh Duggar was sentenced to prison for possessing child sexual abuse material, critics wondered why Jim Bob hadn't done more to intervene beforehand. 
As the family's reputation continues to falter, a resurfaced clip from their show "Counting On" is causing a stir on Reddit's Duggars Snark Subreddit page. According to the fan site Duggar Family Blog, the scene is from the episode "Who's the Most Romantic?" In the show, four of the married Duggar children went out on a date night while Jim Bob, wife Michelle, and their younger children watched the grandchildren. Things took a rambunctious turn when preschoolers Spurgeon and Meredith got into an argument that led to biting. As featured on the show, daughter Johannah Duggar was the one who stepped in, calling to her dad as she ran to separate her cousins.
The camera followed Jim Bob as he herded the group into the house. But what he did next has Reddit followers scratching their heads.
If you or anyone you know has been a victim of sexual assault, help is available. Visit the Rape, Abuse & Incest National Network website or contact RAINN's National Helpline at 1-800-656-HOPE (4673).
Fans wondered why Jim Bob didn't take charge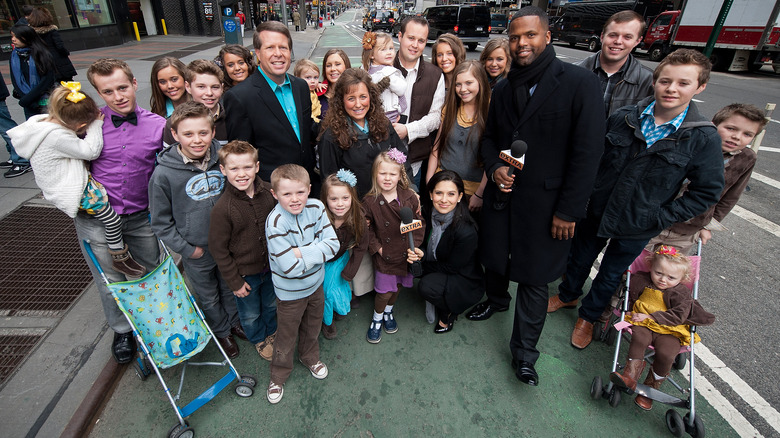 D Dipasupil/Getty Images
The "Counting On" clip went on to show Jim Bob Duggar confronting his grandchildren over the biting incident. As Jessa Duggar Seewald's son Spurgeon cried and called cousin Meredith a "bad girl," Jim Bob chided, "We don't ever go and bite somebody," then went on to say, "We'll probably let your parents deal...we'll tell them about it when they get back." 
This struck the Duggars Snark Reddit followers as a total cop-out. "Toddlers have the memory capacity of gnats," said a commenter. "Behavioral issues should be addressed immediately, and then redirected to something positive." 
Another suggested that Jim Bob seemed unsure of what to do because he was trying to control his temper in front of the camera, writing, "It's hard to resolve this without hitting or yelling because those are the only things he knows." 
Yet another commenter suggested that the Duggars' controversial "buddy system" might have played a part in the problem: "You know what would've been really great? If there had been an actual adult watching these kids. ...But I guess this is what results from kids raising kids." Agreed another, who identified herself as a teacher, "Just goes to show that you can procreate until the cows come home and still have not a clue as to how to effectively parent."