RHOP's Monique Samuels Discusses What The Cameras Didn't Show - Exclusive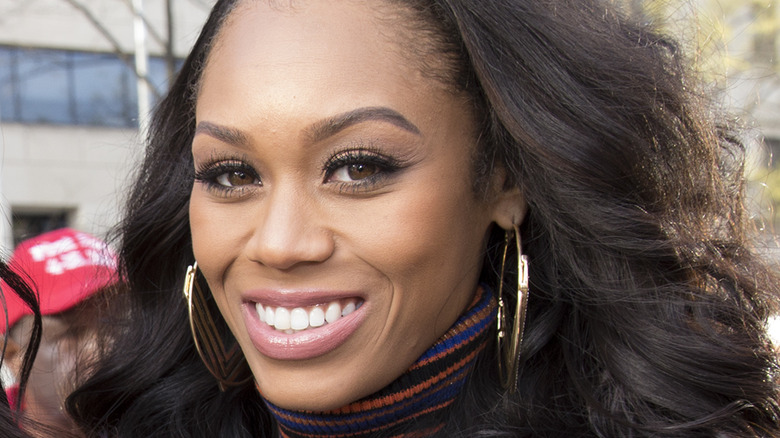 Brian Stukes/Getty Images
Oftentimes, what we see on our favorite reality TV shows doesn't always reflect the whole story. In fact, Marjorie Fox, the electronic media division head at the University of Cincinnati's College-Conservatory of Music, says, "Reality TV is a misnomer. In many cases, there is nothing remotely real about it," (per UC Magazine). Monique Samuels, a former castmate from "The Real Housewives of Potomac" (RHOP), seems to agree from firsthand experience that the reality is far different from what's shown on television.
In an exclusive interview with The List, Samuels told us, "There is a sense of misconception when it comes to reality TV. People think that everything that they see on the show is exactly what happened, how it happened, as it happened." She added, "Now I can say that I don't think that people will ever get a full picture by looking at a reality TV show, because when it comes down to it, it's based on entertainment."
To her, the version of Monique Samuels we saw on camera wasn't a complete picture and didn't accurately portray everyday life. "While I was on reality TV the first time, I was put into positions that I would not necessarily put myself into in real life. That was one of the major things that was a stain," Samuels reflected. She said that RHOP viewers only got to see glimpses of her being a mom, wife, and friend. However, one side she wishes viewers got to see more of was her business side.
Monique Samuels built an empire around her passion for essential oils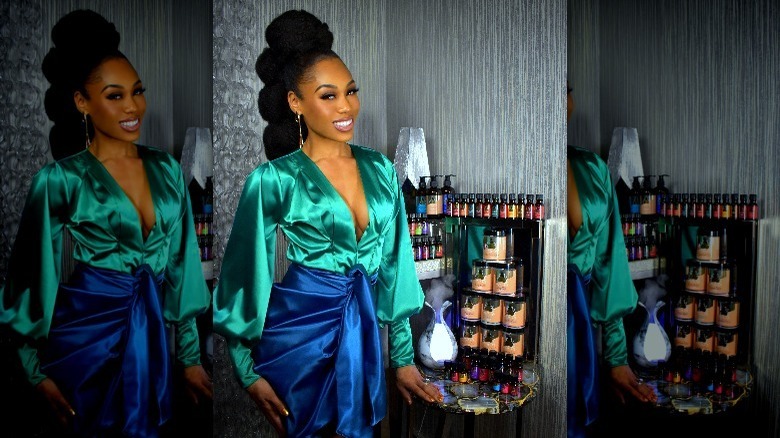 Billy Maloy
During her time on RHOP, Monique Samuels was often seen relaxing with essential oils. She received so many messages on Instagram asking her to start her own line that she finally decided to capitalize on the brand recognition, which has only increased since her return to reality TV on "Love & Marriage: DC." That's when Samuels started her own essential oil line called Mila Eve Essentials. The line has everything from pure essential oils to a glow-boosting face toner.
Just four days after the December 2020 soft launch, most of the online store was sold out. When she officially launched the site during the first month of 2021, she saw an incredible amount of sales each day. One of her favorite products is Namaste, an oil blend that incorporates rose, lavender, orange, and ylang-ylang. Her energy healer, Terry Christine — who makes an appearance on "Love & Marriage: DC" — also loved the scent, asking Samuels, "What is that you have on? It smells so good."
When Monique Samuels isn't working, being filmed for "Love & Marriage: DC," or being busy as a mom, she loves going on date nights with her husband, former NFL player Chris Samuels. "When it comes to being able to date and get out and do something fun, you'll never fall short in D.C." She especially loves the museums, monuments, and outside theaters, saying, "There's so much to do here. You could never be bored."
All episodes of "Love & Marriage: DC" are now available to watch on the OWN website.