Donald Trump's Take On The Brittney Griner Case Has Twitter Seeing Red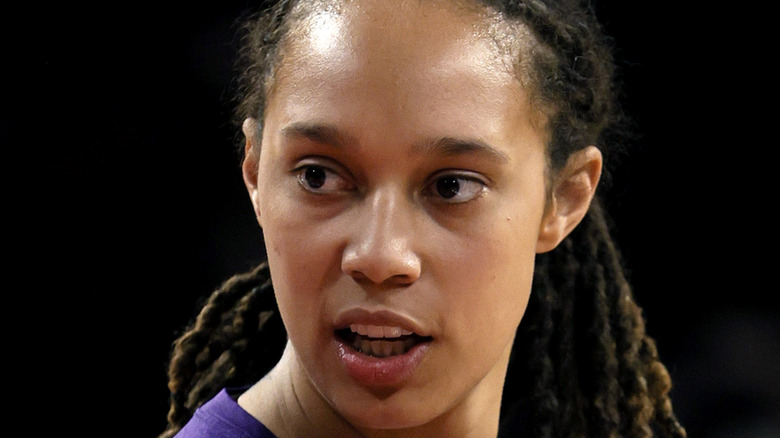 Ethan Miller/Getty Images
It's nearly been five months since WNBA star Brittney Griner was arrested and detained in Russia for reportedly carrying cannabis oil in her luggage (via Glamour). Since February, supporters of Griner — who also goes by the moniker BG — have rallied for her release and safe return back to the United States. Fellow athletes and celebrities like LeBron James, Kerry Washington, and Amy Schumer have spoken out in her defense, with WNBA coach Vanessa Nygaard asserting that if Griner was a straight, male basketball star, she would've been home months ago. 
Over the months since her detainment, both BG herself and her supporters have urged President Joe Biden to bring her back to U.S. soil in fear of being imprisoned for years in a foreign, authoritarian country that is currently at war with Ukraine. Recently, progress into Griner's potential release has been made, with The New York Times reporting that the current administration is proposing to trade Griner for Russian arms dealer Viktor Bout, who has been incarcerated for over a decade. 
Former president Donald Trump has been mum on the issue — that is, until now.
Twitter reacts to Donald Trump calling Brittney Griner 'spoiled'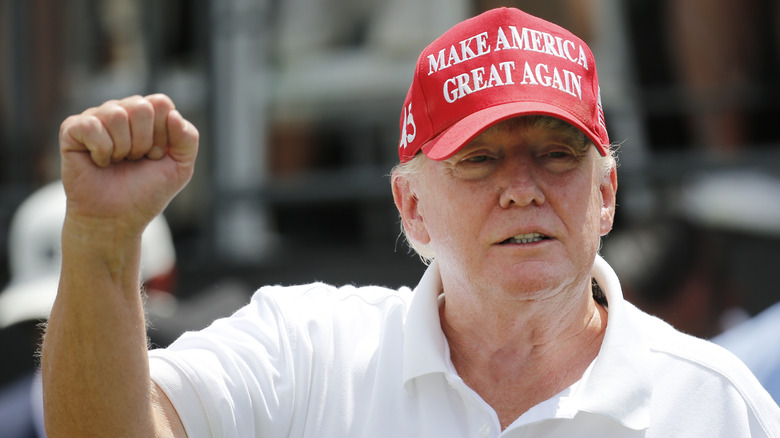 Jonathan Ferrey/liv Golf/Getty Images
It's widely known that former president Donald Trump had a controversial relationship with Twitter — after all, his account was permanently banned back in January 2021 (confirmed by a post on Twitter's blog). Though his keyboard warrior antics have diminished since then, Trump still manages to get his views out on other media outlets. One media outlet in particular, the "Clay Travis & Buck Sexton" radio show, gave Trump the opportunity to speak on Brittney Griner's detainment in Russia (via VICE).
"We're supposed to get her out for an absolute killer and one of the biggest arms dealers in the world," Trump said on the show. "He's absolutely one of the worst in the world, and he's going to be given his freedom because a potentially spoiled person goes into Russia loaded up with drugs."
Unsurprisingly, Twitter had some thoughts about Trump vocalizing his thoughts on Griner. "Final offer to Russia: Brittney Griner for Donald Trump," one user tweeted. Another wrote,"People like Brittney Griner don't matter to Donald Trump — woman, black, lesbian, doesn't play golf."
Since the U.S. government has shown just how seriously they're taking next steps toward Griner's release, we'll have to wait and see if the trade with Russian arms dealer, Viktor Bout, will fulfill Trump's apparent worries.
A TV host and former congressman said Trump's comments are racially motivated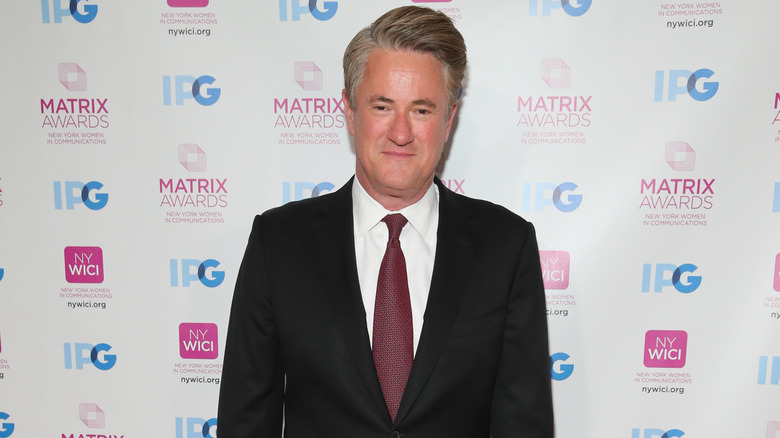 Rob Kim/Getty Images
This is not the first time that the former president has landed in hot water for alleged racial microaggressions. He has a long history of making racially charged remarks against different communities of color, including engaging in anti-immigrant rhetoric during his presidential campaign, reports CNN. Donald Trump's argument that Brittney Griner's imprisonment is justified and doesn't merit a trade-off had many reeling for this reason.
During the August 1 episode of "Morning Joe," host Joe Scarborough slammed Trump for his comments, and opined that race may have factored in his criticisms (via Independent UK). "We have Donald Trump calling Brittney Griner 'spoiled,' and we have Donald Trump talking about her, quote, 'loaded up with drugs,'" Scarborough explained. "There's been no testimony, no evidence, no suggestion that she was, quote, 'loaded up with drugs.'"
In his commentary, Scarborough alleged that Trump's commentary perpetuated stereotypes against people of color, particularly Black women. Reverend Al Sharpton, who has been advocating for the Biden administration to fight for the WNBA star's freedom, agreed and questioned whether her sexuality also played a part in Trump's response, per Business Insider.