The General Hospital Fandom Comes Together To Mark A Major Rebecca Herbst Milestone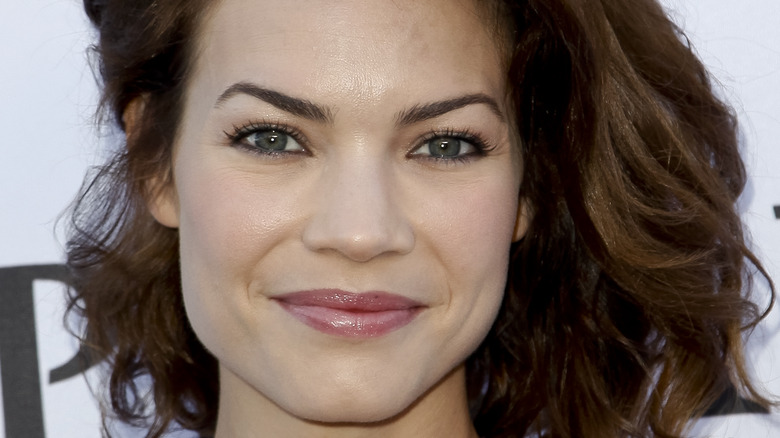 Tibrina Hobson/Getty Images
As is true with most soap operas, "General Hospital" is chock full of families that intertwine, intermingle, and sometimes oppose each other. Per Soap Central, some of the most prominent families include the Quartermaines, the Corinthos, the Scorpios, the nefarious Cassadines, the Spencers, and the Webber family. The story of Laura Webber (Genie Francis) started in the late 1970s and she became Laura Spencer after marrying Luke Spencer (Anthony Geary) — her family tree has continued to grow with time (via Soaps in Depth).
Pillar of the Port Charles community, Dr. Steven Hardy (John Beradino), was father to Jeff Webber (Richard Dean Anderson). When Jeff left town to travel the world helping less fortunate people with Doctors Without Borders, he married a woman named Carolyn and they had two girls – Sarah Webber and Elizabeth Webber (Rebecca Herbst). Elizabeth came to town on August 1, 1997, and according to Soap Opera News, she's been paired with a laundry list of men and became best friends with Emily Quartermaine (Natalia Livingston). Elizabeth has helped keep the family tree going, and it seems to get bigger every year (via Soap Central).
Herbst is such a fan favorite that fans took to social media to send congratulations on her 25th anniversary on "General Hospital."
The fans showed Rebecca Herbst their love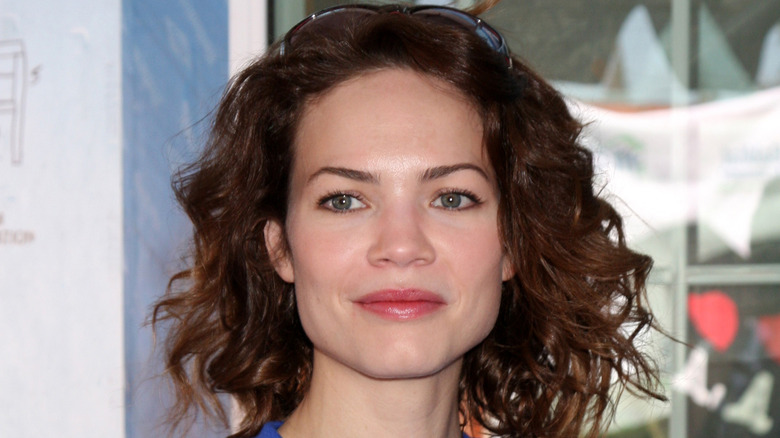 Kathy Hutchins/Shutterstock
The official Twitter page of "General Hospital" congratulated Rebecca Herbst on "25 years of excellence" and went on to write, "Port Charles wouldn't be the same without her." The post was met with a chorus of praises from fans, with one saying, "Congratulations, Becky! You are amazing and watching you these 25 years has been a highlight of General Hospital! Liz is a great character and you've made her extra special with your warmth and talent. I will watch you in any role. Another fan for life."
#Becky25 has been trending on Twitter and a user posted the very first scene Herbst was in, as the bad girl smokes a cigarette. The cavalcade of love continued as fans posted clips of Elizabeth throughout the years, pictures of her, and even a blooper clip posted by a fan.
Per Soap Hub, Elizabeth has had resentment toward her parents ever since they sent her off to live with her grandmother Audrey Hardy (Rachel Ames). Over time she's grown as a character, has had three boys, and fallen for reformed serial killer Franco Baldwin (Roger Howarth).
While Herbst has never shared screen time with Elizabeth's parents, this could create an excuse for the writers to bring them onto the canvas, especially considering Elizabeth is suffering from mental issues as a result of all the chaos in her life (per TV Seasons & Spoilers).
Whatever direction Elizabeth's story takes, the devoted fans will continue to share their love and support of Herbst.