If You're A Leo, Here's The Adult Toy You Should Try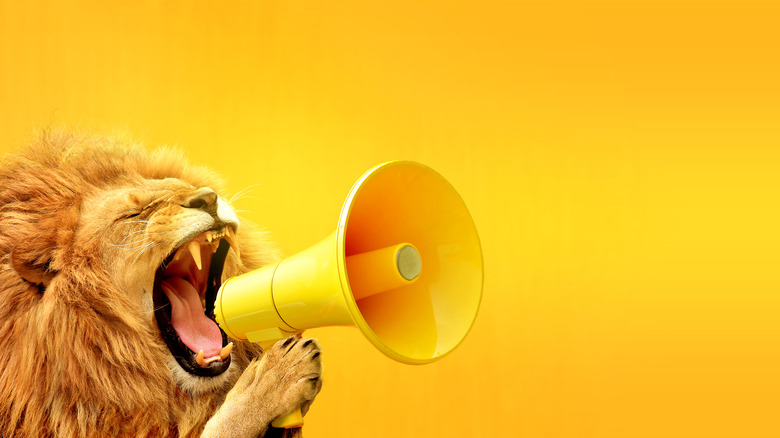 funstarts33/Shutterstock
We may receive a commission on purchases made from links.
Leos have a certain reputation for being the center of attention, but that doesn't mean they always know how to keep themselves entertained, per Cosmopolitan. Keeping things fresh is super important for the lion, and the social fire sign may be constantly looking for the next best thing. This outlet poses Leo and dreamy Aquarius as the perfect foils — both fixed signs, fire versus water can be a super steamy combination with plenty of surprises, along with some inevitable power struggles. 
Vice asserts that Leos are the fire sign most drawn to misbehaving, and this tendency certainly translates in the bedroom. The high-energy fire sign can throw down with the best of them, though they may be happiest when the focus is on their own pleasure. Refinery29's recommendations match Leos' aggression, while Glamour sees the lion as a playful show-off.
Ultimately, Leos want to be wanted, and this desire should be reflected through their choice in adult toys — as well as their partners — who should be up for the challenge of tangling with the king of the zodiac. 
The fixed sign still loves to mix things up
Style Caster sees an air pulse toy as the best choice for Leo to experiment with suction with an adoring audience. Specifically, the Satisfyer Pro 2 has been turning heads, and the toy has rave reviews from both Glamour and Refinery29.
Allure sees Leo taking pride in their versatility, which could either read as major switch energy or exemplify Leo's general willingness to experiment within intimate settings. One of Refinery29's recommendations, the Tantus Rumble massager, may hold sensual treatments only a Leo would think to ask for — plus, play can be taken anywhere with this light and compact toy.
Per the outlet, the lion may also love some sensitivity play, using a stimulating butter to awaken new sensations through tingling and cooling. This kind of elixir gets the blood moving and pairs perfectly with an indulgent massage to both relax and entertain Leo. Refinery29's last pick, Stronic Drei, works overtime with three major features — vibration, pulsing, and thrusting capabilities — making sure that Leo can mix things up at their leisure.
Lions are known as the king of the jungle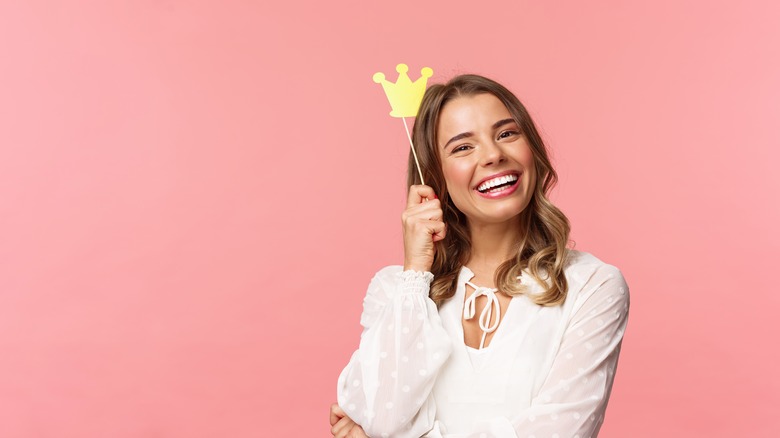 Mix and Match Studio/Shutterstock
Elle's pick takes Leo's animalistic tendencies literally, picking a leash and collar as potential winners for either use on a partner or lions themselves. Allure emphasizes the lion's ruler of the jungle status, and suggests equally regal toys. Leos may skew toward the exhibitionistic, and being appreciated for their majestic qualities is a major turn-on. 
Allure even suggests some throne play, using a chair to really lean into Leo's performative nature. Whether this is the station for some creative positioning or the stage for playful pre-game lap dances, Leos are sure to appreciate a dramatic prop. The outlet also notes that Leos are ruled by the heart and spine, meaning that play featuring different orientations and sitting up may be a perfect activator for a Leo's seductive centers. 
As it turns out, the key to Leos' hearts may just be acknowledging their regal status, or at least a starring role in their bedroom performance.