The Hills' Audrina Patridge Dishes On Romances With Justin Bobby And Brody Jenner - Exclusive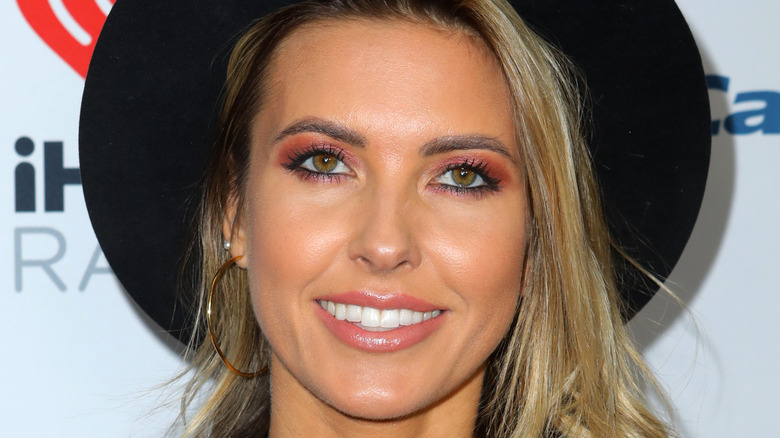 Jc Olivera/Getty Images
Audrina Patridge has been in the public eye since she shot to fame in MTV's mega-hit reality show "The Hills." Over the course of six seasons of the original series, and two seasons of "The Hills: New Beginnings," viewers got to follow Patridge's day-to-day life, which often included finding out about the people she was dating. 
In the show's original run, Patridge was regularly linked to fellow cast member Justin "Bobby" Brescia, who famously wore combat boots to the beach. In the recent reboot, she was once again linked with Justin Bobby and had some flirty conversations with Brody Jenner too. Discussing whether she ever considered dating Jenner for real, Patridge told The List, "I love Brody, and we have such a great friendship that I wouldn't want to ruin that, or for us not to have what we have right now and try to have a relationship — because once you cross that line, it'll never be the same."
In her exclusive interview with The List, Audrina Patridge dished on those on-screen romances with Justin "Bobby" Brescia and Brody Jenner.
Audrina has 'flirty chemistry' with Brody Jenner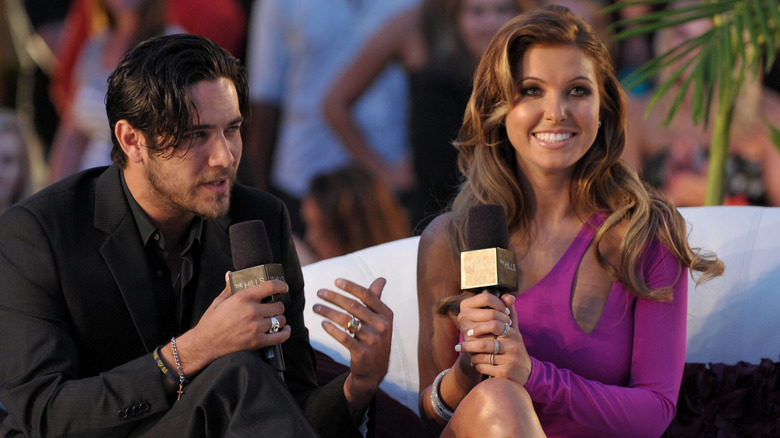 John Shearer/Getty Images
Audrina Patridge's romance with Justin "Bobby" Brescia was a huge focus of "The Hills," and when the series got rebooted as "New Beginnings," the former couple was thrown together once again. As a result, viewers got a little overexcited when it seemed that Patridge and Brescia might actually start dating again in the first season of "The Hills: New Beginnings." 
Discussing what really happened between them, Patridge told The List, "We were talking off camera for a little bit. On camera, it changes everything. Then you start overthinking, like, 'Wait, am I going to look bad if I start dating him again? This isn't a good look.'" She continued, "You start caring too much, and then it fizzles and ruins it, but it was nice filming with him. We picked up right where we left off. It didn't feel any different."
As for whether a romance with Brody Jenner was ever on the cards, Patridge explained, "With Brody, there's always been a flirty chemistry with us, but we've known each other for so long. On 'The Hills: New Beginnings,' you're like, 'Should we see what happens? Should we not?' It was a storyline and we played into it. We had a talk. We've been friends for so long; we respect each other. We don't want to ruin what we have. It's probably not the best to take it to that next level." 
Instead of dating, Patridge and Jenner stayed friends, and recently launched their new podcast, "Was It Real? The Hills Rewatch."
"Choices: To The Hills and Back Again" by Audrina Patridge is available now.