The One Good Thing That Has Come Out Of Julie And Todd Chrisley's Legal Nightmare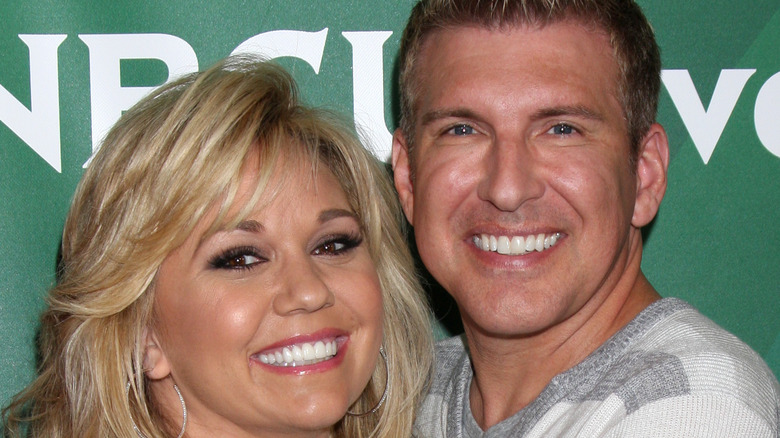 Kathy Hutchins/Shutterstock
Times have been tough for Todd and Julie Chrisley. In June 2022, the stars of the hit USA Network reality show, "Chrisley Knows Best," were found guilty in federal court on multiple charges, including bank and wire fraud, tax evasion, and conspiracy, per the Atlanta Journal-Constitution. Prosecutors had accused the couple of fraudulently obtaining $30 million in bank loans and then filing for bankruptcy so they wouldn't have to pay more than $20 million in debt, per Insider.
As a result of their guilty verdict, the Chrisleys are facing up to 30 years in prison, per People. There are plans to appeal the verdict, but in the meantime, Todd and Julie have been honest about what their lives have been like post-conviction. "This is a telling time for us as a family," Julie said during an episode of their podcast, "Chrisley Confessions," via US Weekly. "Of people who have reached out, and of people who haven't reached out."
The couple — along with the Chrisley children— have also had to deal with an onslaught of negative press and comments on social media. The online hate has had a significant impact on their youngest son, Grayson, who Todd said on their podcast "is the sweetest child and has the most tender heart." 
Even with all of the stress they're enduring, Todd and Julie say one good thing has come from their legal woes.
The Chrisleys marriage is stronger than ever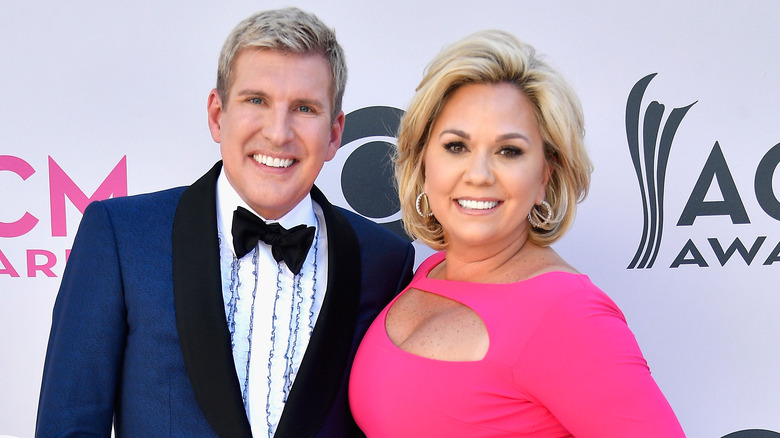 Frazer Harrison/Getty Images
Although Todd and Julie Chrisley are dealing with an unimaginable amount of stress, they say their marriage is stronger than ever. During an episode of their podcast "Chrisley Confessions," titled "Revenge is a Drug, Land of Dreams, and Comebacks Begin with Jesus," Todd spoke about how one of the positive things to come from their legal drama is how much closer he and Julie have become as a result.
"I feel like that my marriage, for me personally, internally, is the strongest that it's ever been," he explained. "I feel like for the first time in my life and my marriage, I feel like my marriage is feeding a part of me that I didn't even know was starving. I feel like I understand Julie from a different level than I ever have before. I feel like you have opened up more since all of this."
Julie agreed with her husband, and also spoke about a book she has been reading that has given her hope about the couple's future " ... in this book, it says that comebacks begin with Jesus," she revealed. "It doesn't matter how messy life has become. It's never too late for God to restore your family, your health, your mind. Never too late for him to put your life back together."
The Chrisleys are due to be sentenced in federal court in October 2022.