Honor Society's Amy Keum And Armani Jackson Dish About The Film's Supportive Cast - Exclusive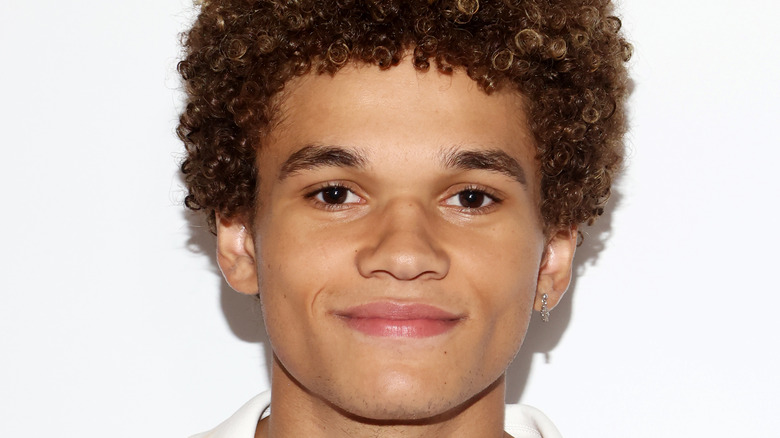 Tommaso Boddi/Getty Images
Raise your hand if you were ever told in high school that the only way to get ahead in life was to go to a four-year higher education institution. That's the common sentiment drilled into our heads at just 14 years old — that despite not knowing much about ourselves and the bulk of our self-reflection coming from the mirror or camera rather than awareness, we're supposed to "work hard" and "shoot for the stars"; otherwise, the future of our professional careers will forever hang in the balance.
High school is a jungle, and the pressures that so many of us felt from those early days of freshman year — only increasing with each passing grade — were a bit brutal. It's no wonder that the soap opera-like intensity that is the halls of high school has hit the screen in more ways than one. Teenage-based TV shows have been in the chart-topping categories for years, and films dating all the way back to "Ferris Bueller's Day Off" still reflect the high school sentiment that so many of us can relate to. If you felt the pressure to achieve academic success, then the newly released film "Honor Society" — starring Angourie Rice, Gaten Matarazzo, Amy Keum, and Armani Jackson — will resonate in more ways than one.
Ahead of the film's premiere, we sat down with Keum and Jackson to talk about their roles in "Honor Society," their careers, and the behind-the-scenes details that only they could share. While high school might be an "every man for themselves" environment, "Honor Society" was the exact opposite.
The Honor Society set was incredibly supportive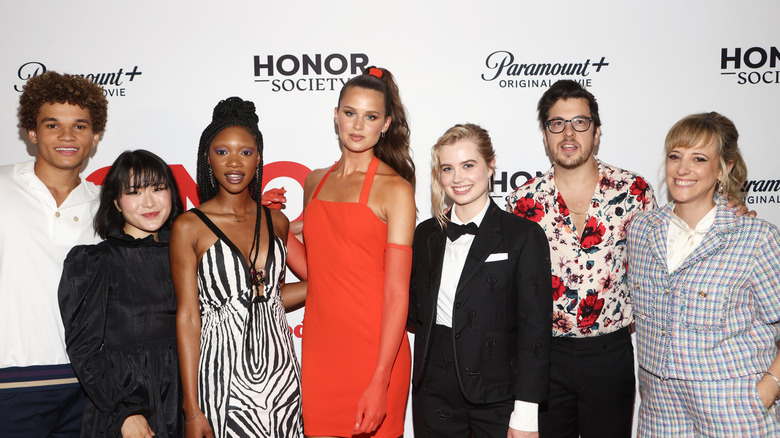 Tommaso Boddi/Getty Images
When we meet Angourie Rice's Honor Rose, the determined high schooler has her sights firmly cast on Harvard. The only problem? Three other students stand in her way, as only one recommendation is on the line. As such, Honor devises a plan to take out the competition — played by Gaten Matarazzo, Amy Keum, and Armani Jackson — but instead finds herself compelled to pursue friendship rather than an A+ on her midterm. Her story is incredibly relatable, and one that many of us would have benefitted from when we were in high school, too. Why stress yourself out so much that you forget to enjoy life and its special moments?
Such a sentiment — of enjoying the journey — was present on the set of "Honor Society," and when we sat down with actors Keum and Jackson, they shared that every member of the cast and crew were incredibly supportive of each other.
At the end of the film (don't worry, we're not giving any spoilers), there is a presentation that sums up its overall message. When the scene in question was being filmed, Keum and Jackson shared, cast members who weren't called to set made a point of showing up to support their fellow actors.
Amy and Armani detail the film's final scene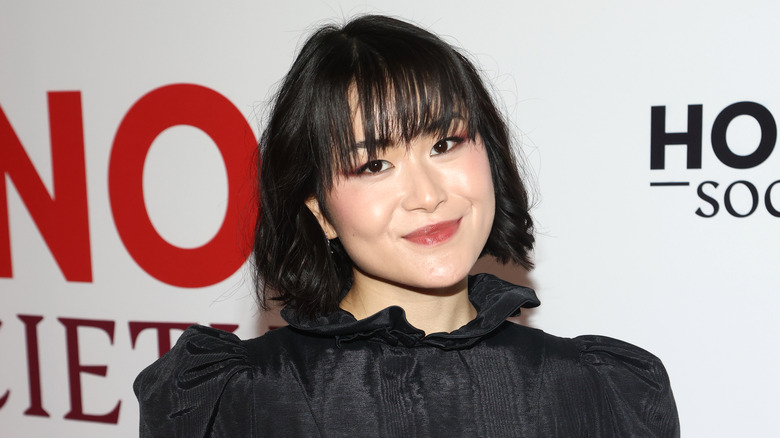 Tommaso Boddi/Getty Images
Speaking of the filming day in question, Amy Keum and Armani Jackson told us that cast members who weren't supposed to be on set "decided to stick around" to watch the final scene unfold. Sitting on the ground, the cast members watched "what was going on," Keum shared, saying, "It was hours and hours" before they called it a night.
"We must have stayed until — I don't know, 11:00 p.m. or something like that. It was the best, getting to watch our co-stars — Armani being one of them — absolutely killing it and giving the performance of a lifetime," Keum shared. "That's one of my favorite memories."
For his part, Jackson told us that while many characters' plotlines had ended at that point of the film, the actors themselves stepped up to the plate and supported one another. "Deep down, we all wanted to watch each other do our thing," he said.
"Honor Society" is now available on Paramount+.