Bianca D'Ambrosio Reveals If She'd Ever Return To The Young And The Restless - Exclusive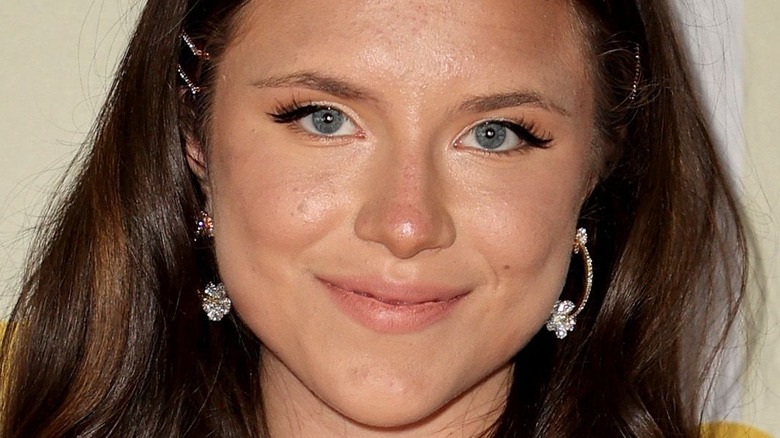 Kevin Winter/Getty Images
Bianca D'Ambrosio is a two-time Daytime Emmy nominee for her work on the digital drama "The Bay." In her exclusive interview with The List, D'Ambrosio revealed the moment she found out about her nomination was a "blur." "I finished my morning workout and I purposely did it right before so I would have other things to think of," she admitted. "All of a sudden, the article comes out and I'm scrolling to see if my name's on there. I see it and I scream, and I'm like, 'Mom!' She comes running down the stairs. We have this big group hug, and then I called my best friend and she started crying."
Working on "The Bay" isn't the first time D'Ambrosio has worked on a Daytime Emmy-nominated series, either. She actually got her start on one of the biggest soap operas on television — "The Young and the Restless" — when she was just three years old.
What it was like working on The Young and the Restless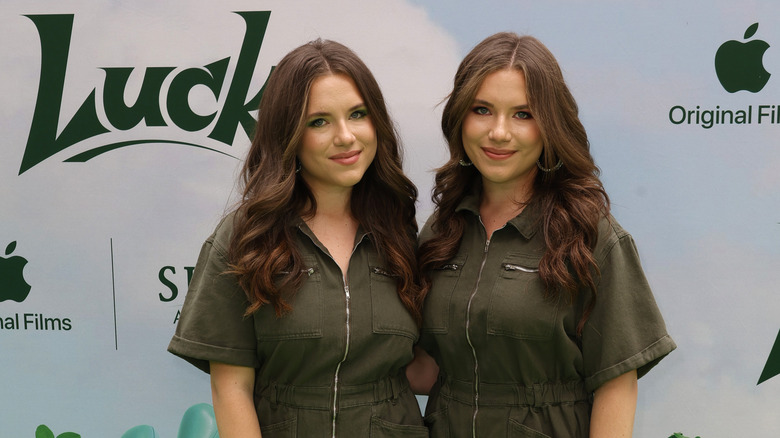 Frazer Harrison/Getty Images
Both Bianca D'Ambrosio and her twin sister, Chiara D'Ambrosio, took turns playing a young Summer Newman on "The Young and the Restless" in 2008. "I remember, because Chiara and I were young, we played one character so they can switch us out because of our hours," Bianca told The List. When asked if she remembered any of her time on the set of the iconic soap opera, Bianca said, "One [memory] comes to mind."
"It just so happened that my turn was filming the Halloween episode and I got to eat candy over and over again in the scene," she revealed. That doesn't sound like a terrible job at all. However, Bianca admitted her sister was a bit jealous. She said, "I remember, as we filmed the last take, I looked to my sister on the right, and she was so mad, but I was happy, so it didn't matter." 
The role of Summer Newman has been played by a few different actresses over the years (via Soaps In Depth). Hunter King held the role the longest, but Summer was recast on "The Young and the Restless" earlier this year after she felt it was time to move on (via Soap Opera Digest). While Allison Lanier is currently the new Summer Newman, we couldn't help but ask Bianca if she'd ever return to Genoa City.
Bianca would come back to The Young and the Restless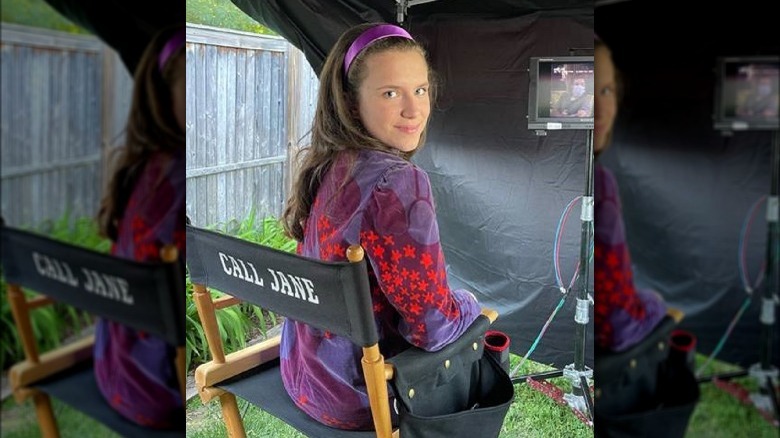 Lisa D'Ambrosio
"Oh, 100%. 150%," Bianca D'Ambrosio admitted after being asked if she'd ever return to "The Young and the Restless." According to D'Ambrosio, "If 'The Young and the Restless' called me back, I would do it in a heartbeat." 
For fans who have been watching the series since D'Ambrosio and her sister both played Summer Newman as toddlers, it might be fun to see how she would take on the role now that she is older. Of course, D'Ambrosio is pretty busy at the moment. Not only is she preparing to attend college at UC Berkeley in the fall (via Instagram), but she also has a few films coming out soon, including "Call Jane."
"Call Jane" premiered at Sundance earlier this year, according to Deadline, and the film about the Jane Collective in the 1960s stars Elizabeth Banks, Sigourney Weaver, and Kate Mara. D'Ambrosio shared with The List some of the lessons she got from Elizabeth Banks while on set, along with her favorite memories. Of course, her time on "Call Jane" involved way less candy than her time on "The Young and the Restless," which D'Ambrosio admitted she still watched after her time on the soap opera. 
"I would watch with my mom," she shared. She also revealed that Summer is "an interesting character" and if given the chance, she said, "I would love to play her again."
"Call Jane" is set to premiere in theaters on October 28.