Uncoupled's Tisha Campbell Shares Her Own 'Uncoupling' Experience - Exclusive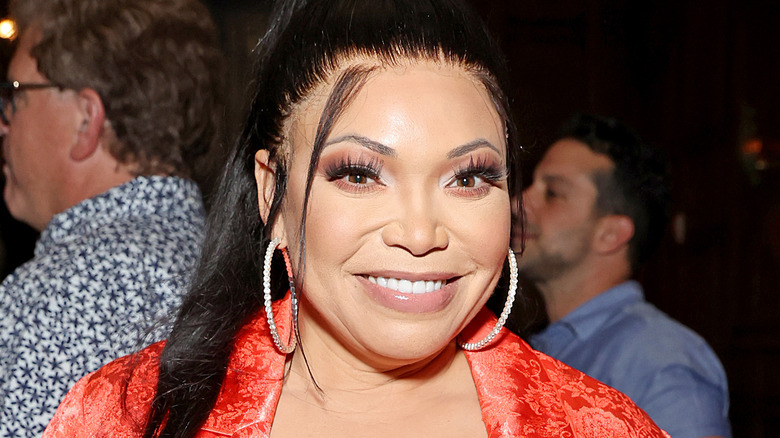 Monica Schipper/Getty Images for Netflix
The new Netflix series "Uncoupled" has us laughing one minute and watching through tears the next. The show depicts the story of a man named Michael (played by Neil Patrick Harris), who has just been left by his boyfriend of 17 years. As he begins to re-enter the dating scene, he's left feeling even more confused and frustrated by how much it's changed over the years.
For many viewers, seeing Michael's story unfold on screen is very relatable. "Heartbreak is a universal subject," actress Tisha Campbell, who plays Michael's friend Suzanne, said during an exclusive interview with The List.
Though audiences watching may not have had the exact same experiences as Michael, knowing what it's like to lose your other half is something that any person is able to understand. "That's what everybody will be able to relate to [in] this," Campbell said. "Because I do with my own personal breakup."
The actress has experienced similar situations as Michael from Uncoupled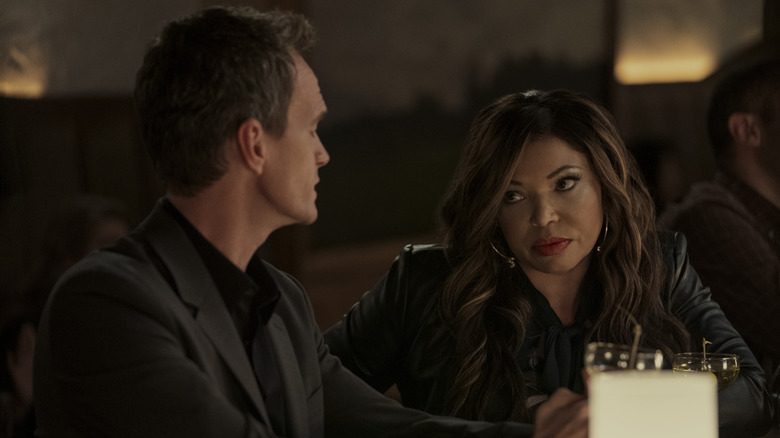 Sarah Shatz/Netflix
Watching what Neil Patrick Harris' character has to undergo throughout the season was something that Tisha Campbell was able to identify with herself. "I went through my own uncoupling. I was in a twenty-something-year relationship," she told The List.
In 2020, shortly before being cast as Suzanne in "Uncoupled," Campbell and her husband, actor Duane Martin, ended their 24-year-long marriage. Just like Michael in the Netflix series, Campbell found herself forced to figure out how to adjust to a life all on her own after decades of having a partner by her side.
Yet just like her character Suzanne in the series — who has chosen not to be tied down over the course of her life — Campbell has changed her own mindset surrounding what it means to be single again. After all, a breakup may be the ending of a love story, but it's the beginning of a completely new kind of story, too. "It's one of those things where you find the wit, you find the laughter, you find the hope after the journey begins," the actress said.
"Uncoupled" is available to stream now exclusively on Netflix.