We Finally Have Some Answers About The Windsor Castle Break-In That Left The Queen At Risk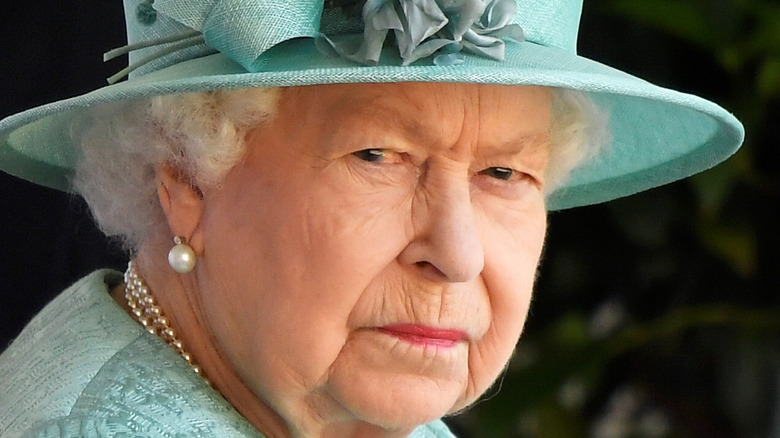 Wpa Pool/Getty Images
Although Queen Elizabeth is protected by round-the-clock security, there have still been some frightening incidents with intruders throughout the years. One of the most recent was when an armed man was found wandering the grounds of Windsor Castle on Christmas Day 2021. 
According to the Thames Valley Police, police officers responded to a security breach at Windsor Castle at 8:30 a.m. on December 25, 2021, and discovered a 19 year-old man armed with a crossbow on the property. "The man has been arrested on suspicion of breach or trespass of a protected site and possession of an offensive weapon. He remains in custody at this time," Thames Valley Police Superintendent Rebecca Mears said.
Mears added that the suspect never entered any of the buildings on the grounds, or made contact with members of the royal family. It was reported that Prince Charles and his wife, Camilla, Duchess of Cornwall, were at the castle to celebrate the holidays with the queen. However, the situation could have been a lot worse. In a video obtained by The Sun, a masked man carrying a crossbow revealed that he was going to "assassinate the queen."
"This is revenge for those who have died in the 1919 Jallianwala Bagh massacre," the suspect revealed in the footage. "It is also revenge for those who have been killed, humiliated and discriminated on because of their race."
The man identified himself as Jaswant Singh Chail, and has now been officially charged for his actions. 
The suspect has been charged under the Treason Act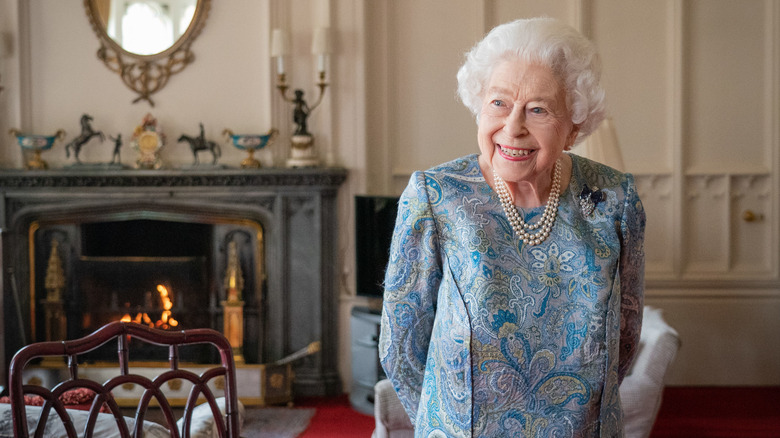 Wpa Pool/Getty Images
Jaswant Singh Chail from Southampton has been charged under the Treason Act for breaking onto the grounds of Windsor Castle with a crossbow and threatening to kill Queen Elizabeth, per The Guardian.
The charges come after an investigation by the Metropolitan Police's counter-terrorism unit. Under the 1842 Treason Act, it is illegal "to assault the queen, or have a firearm or offensive weapon in her presence with intent to injure or alarm her." Chail remains in custody and is due in court on August 17.
The same month Chail committed his crimes, another man — Daniel Brydges — was found on the grounds of Buckingham Palace on two separate occasions, per Newsweek. Brydges' lawyer said his client comes from a "quite serious mental health background" and Brydges was released on bail and due back in court in October.
And in May, a man posing as a priest was invited into Windsor Castle, where he allegedly had drinks with officers and waited all night for the queen before the officers figured out he was a fraud. "He was telling lots of tall stories, and the lads were enjoying his banter and having a few drinks," a source told Page Six. "It was only later when he started talking about how he had worked as an ejector-seat test pilot and had some organs replaced that the chaps started to get suspicious."