One Of Chris Cuomo's Accusers Has Something To Say About His New Gig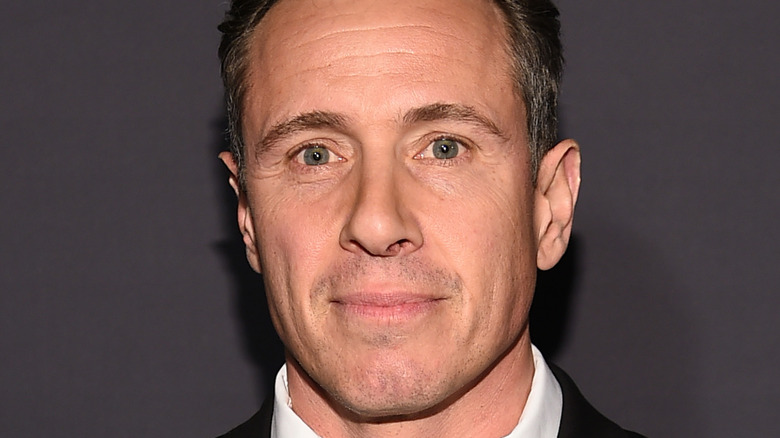 Theo Wargo/Getty Images
Disgraced CNN alum Chris Cuomo's career comeback has officially begun. During an appearance on "Dan Abrams Live," Cuomo confirmed he was joining the network, NewsNation in a primetime slot later this year. Acknowledging he'd been "jealous" while sitting at home watching Abrams do his thing, the former anchor shared, "I want to help. I want to find a way to help people. I'm going to come to NewsNation, and I'm going to build something special here."
Cuomo went on to gush over the in-house team, whom he believes are eager to work hard and "make a difference in ways that I think matter." As The Hill points out, in recent months, the fledgling outlet has hired a whole raft of talent from the likes of The Washington Post and Fox News. On their latest acquisition, Sean Compton, Nexstar Media Inc.'s president of networks, enthused that Cuomo would "further our efforts to continue to ensure fairness and transparency in our news reporting and talk shows."
Elsewhere, Cuomo is taking on another new venture following his controversial CNN exit, launching a podcast entitled "The Chris Cuomo Project." The specter of his alleged previous indiscretions looms large, however, and Cuomo's accuser isn't too pleased to see him back on the airwaves again.
Chris Cuomo's accuser doesn't believe he's worthy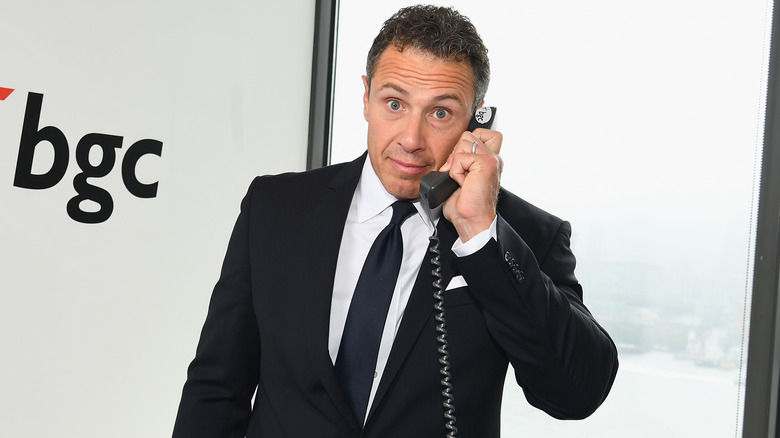 Dave Kotinsky/Getty Images
According to the New York Post, Shelley Ross, the woman who accused Chris Cuomo of groping her at a party while they were both employed by ABC News, has decried his NewsNation hiring. Ross described Cuomo as an "arrogant, misogynistic proud member of the old boys' club" in a lengthy Facebook post, while she also took aim at Dan Abrams for his recent statement, posted to the NewsNation site, in which he claimed any criticism over the acquisition was because Cuomo poses a "danger to the status quo."
In response to Abrams, Ross stated firmly, "Cuomo IS the status quo." She also clarified, as yet, there has only been a minor negative reaction to his hiring. Likewise, Ross argued, "No one cares what News Nation [sic] ratings are. I am rooting for something new, fresh and honest" rather than the former CNN anchor, whom Ross contended hasn't shown any proper remorse for his actions. 
"As he continues to parse his words, hide behind the love of a brother, deny wrongdoing, he remains tone-deaf and phony to many of us," she noted. Further, Ross wrote, "I won't believe he is a disrupter until he disrupts something and finds a greater cause than himself." Ross told Fox News she wasn't going to say anything, but felt compelled following Abrams' statement. As Deadline reported at the time, Ross wrote about her experience with Cuomo in an essay for the New York Times.