Jessica Alba Shares Why Fantastic Four Was One Of Her Favorite Projects - Exclusive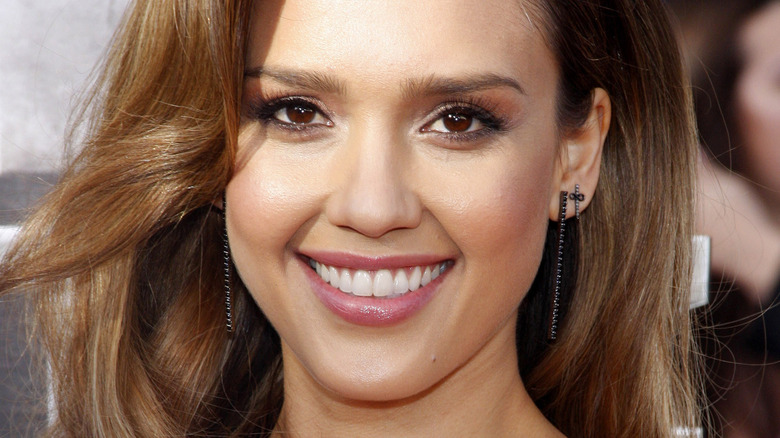 Tinseltown/Shutterstock
Not many people could juggle a successful Hollywood career alongside running a global health, wellness, and beauty business. However, Jessica Alba has been a regular on our screens for more than two decades, and she's also the face of The Honest Company.
It's hard to believe that Alba founded Honest a decade ago. After welcoming her first child, daughter Honor, Alba realized that chemical-free baby products were in short supply, especially ones that catered to sensitive skin. Since then, The Honest Company has become a globally recognized brand, which was recently valued at $550 million (via CNBC). And with Honest's new partnership with Walmart, Alba hopes to reach even more customers, even creating a line of "Comfort" scented products just for the store.
But when she's not busy creating new Honest products, Alba continues to delight fans as an actor. In an exclusive interview with The List, Jessica Alba reflects on "Fantastic Four" and why it was one of her favorite projects to date.
Jessica Alba loves meeting Fantastic Four fans
After starting her career in the '90s, Jessica Alba has built a huge fanbase that continues to follow her film and TV projects. Reflecting on her amazing career, Alba tells The List, "I love a lot ... really, everything that I did. I'm so appreciative of it." But when it comes to the two projects that stand out for Alba, she says, "The 'Fantastic Four' experience and the 'Dark Angel' experience were my two favorites." 
The reason Alba loved working on Marvel's "Fantastic Four" movies, in which she played Susan Storm, also known as the Invisible Woman, makes a lot of sense. "I got to meet the fans of the film ... and the character and see people globally rally around these characters that I got to play." She continues, "You see how much joy you bring to people's lives. That is so cool." Discussing her roles in "Fantastic Four" and "Dark Angel," Alba tells The List, "Those were definitely two of my favorite characters that I got to play on that scale." 
While Alba is currently hard at work on expanding The Honest Company, fans would definitely love to see her return to her "Fantastic Four" role in the future.
The Honest Company is now available to shop on Walmart.com.