If You've Never Read Anything By Kristin Hannah, Here's The Book You Should Start With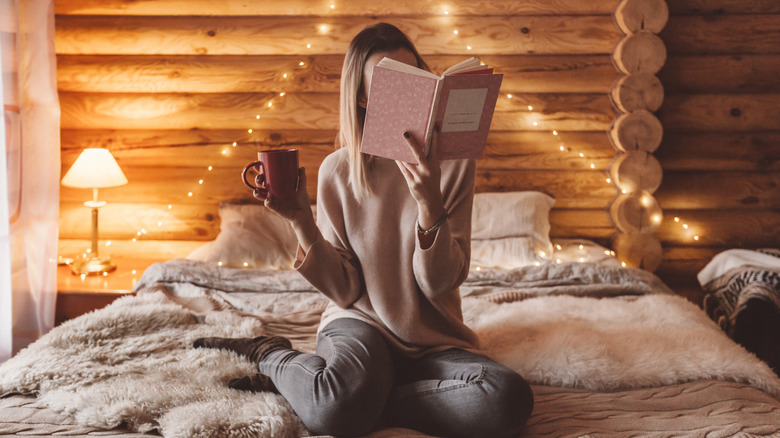 Alena Ozerova/Shutterstock
If you haven't heard of Kristin Hannah, now is a good time to learn about her work. She's a best-selling author who has written over 20 different novels, many of which have become critically acclaimed. Hannah is a former attorney who now lives in the Pacific Northwest with her husband. Her background as an attorney has led her to write a bit differently than most authors. According to the University of Washington Magazine, Hannah uses a yellow legal pad to write her stories, spending countless hours doing outlines and conducting research. Her dedication to even the smallest details shines through in her novels.
Hannah began her career focusing on romance novels — which are perfect for you if you loved "Bridgerton" — but has since branched out to cover everything from war, the bond between mothers and daughters, and the relationship that occurs between two best friends. She published her first book, "Handful of Heaven," in 1991. In 2004, she finally made it to the New York Times Bestsellers list for her book "On Mystic Lake," (per University of Washington Magazine). If you have yet to dive into Hannah's novels, though, here's the one you should start with.
Start with the top-rated Kristin Hannah book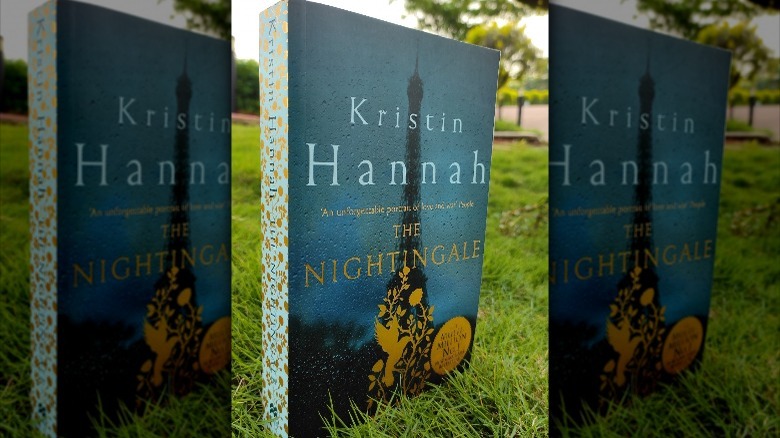 Pragya101/Shutterstock
It would take you a very long time to get through Kristin Hannah's entire repertoire of novels. In doing so, though, you'd find yourself transported to different worlds, and historical eras, and you'd be thrust into the lives of normal people going through extraordinary circumstances. No matter which Hannah book you pick up, you're likely to be enthralled, but if you want to start with one solid recommendation, we suggest "The Nightingale."
"The Nightingale" takes place in France in 1939 and follows two young women as they live through the Nazi invasion of France, per Goodreads. While there have been countless books based in the time of World War II, "The Nightingale" takes a different approach. The story follows the lives of the women who had to learn to survive on their own and do whatever it takes to protect themselves, their children, and their hearts. According to Business Insider, "The Nightingale" has over 600,000 five-star ratings and is considered Hannah's most popular book. Per IMDB, a movie adaptation is reportedly planned for early 2023. The book is hard to set down and may leave you feeling empty once it's finished. 
Lucky for you, though, there are even more great Hannah novels to dive into once you're done with "The Nightingale."
More Kristin Hannah books you shouldn't skip
If you're an avid Netflix watcher, you've probably already had a little taste of Kristin Hannah. Her novel "Firefly Lane" — which is filled with familiar faces — was recently made into a Netflix series, per Pan Macmillan. However, even if you've watched the show, we still suggest trying out the book. It follows two best friends from the moment they meet in the 1970s until the present day, where they are thrust apart by betrayal. The book also has a sequel called "Fly Away" that is a must-read, per PopSugar.
If you like historical fiction, don't sleep on "The Great Alone." This book follows a family as they move their lives off-the-grid to middle-of-nowhere Alaska. According to Goodreads, the novel has over 50,000 5-star reviews, many of which refer to the book as "fantastic" and "absolutely stunning." Other top books of hers include "Winter Garden," "Between Sisters," and her newest novel "The Four Winds."