Chrishell Stause Talks House Flipper On Xbox PC Game Pass - Exclusive Interview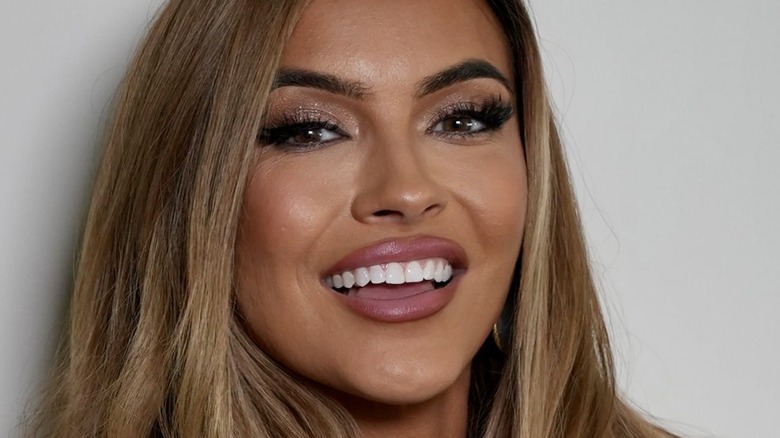 Xbox PC Game Pass/PR provided
Over the course of five seasons, "Selling Sunset" fans have watched Chrishell Stause become an incredible real estate agent, work with celebrity clientele, and even buy her own dream home. Now Stause is partnering with "House Flipper," which is out now on Xbox PC Game Pass, and she has plenty of tips and tricks to help fans design their own dream homes too.
One reason that "Selling Sunset" fans are going to love "House Flipper" so much is because they'll get a behind-the-scenes look at what goes into making the perfect home. If you've been hoping to buy an old fixer-upper and freshen it up one day, then "House Flipper" will give you all the practice you need. From renovating rooms to picking out furnishings to making sure every surface is spotless, "House Flipper" lets real estate aficionados take the reins.
To celebrate the launch of "House Flipper" on Xbox PC Game Pass, Chrishell Stause sat down with The List to talk about everything from "Days of Our Lives" to "Selling Sunset" to her favorite G Flip song.
On why fans will love House Flipper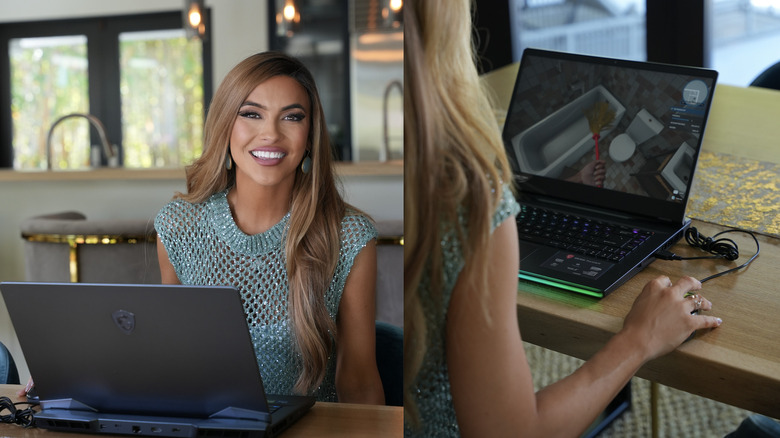 Xbox PC Game Pass/PR provided
What do you think people are going to love about "House Flipper"?
I love how "House Flipper" on PC Game Pass allows players to virtually live out their house flipping dreams and create their own real estate empire. "House Flipper" offers a unique and fun way for players to get down and dirty in the home renovation process and create a unique vision for a space. Creating a virtual dream home can be great practice for when you have the real thing.
You recently bought your own home. What were some of things you were looking for that might help people playing "House Flipper"?
Don't be afraid to express yourself and try new things like adding a bold, printed wallpaper to a dining room or placing a unique piece of furniture in a living room. Also, small details are just as important as the big ones. From blinds to bedspreads, you won't want to overlook the particulars.
How would you describe your decorating style? Do you have any special tips or tricks for making a house more homey?
It's easy to forget blinds exist, but you really shouldn't. Also, lighting is everything! If you want to make a room look cleaner and more inviting, add a plant.
On Selling Sunset, Days of Our Lives, and G Flip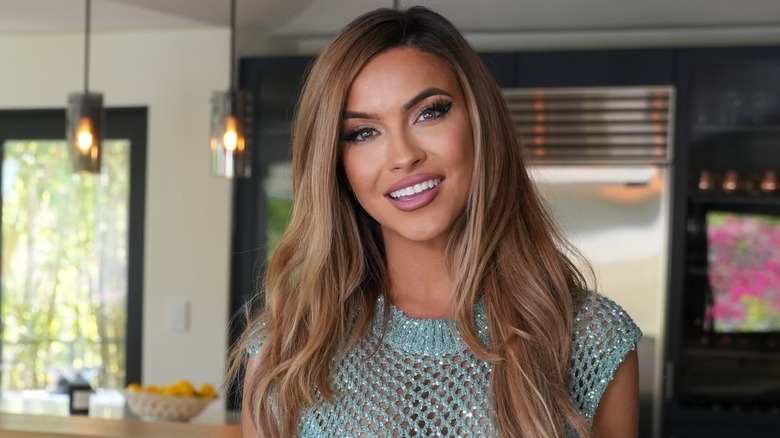 Xbox PC Game Pass/PR provided
We know and love you on "Selling Sunset," which has been renewed for Seasons 6 and 7. What can viewers expect from new episodes, and how long would you like the show to run for?
I always look forward to spending more time with all of us together. We are always so busy, but filming helps us coordinate our schedules better.
Do you have a favorite G Flip song? My current faves are "Killing My Time" and "Scream."
Some of my favorite songs are ones that aren't released yet, but "Morning" is one of my favorites that I listen to a lot.
Our readers love you on "Days of Our Lives." Do you have a favorite memory from the set?
I actually really liked when we did a Halloween episode and we got to dress up and be crazy killers. We were laughing all day.
Are there any actors or directors you'd love to work with in the future on new projects?
Sandra Bullock always will be my favorite that I would die to share air with in any way. She is incredibly talented in every genre.
"House Flipper" is out now on Xbox PC Game Pass.
This interview was edited for clarity.