Rudy Giuliani's Ex-Wife Just Turned His Legal Issues Up A Notch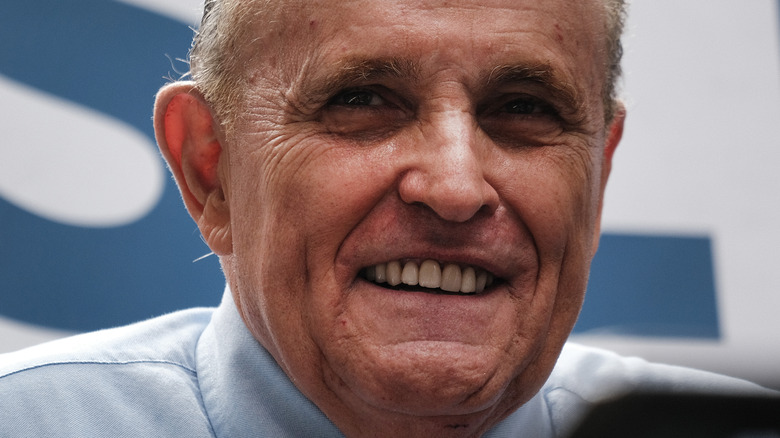 Spencer Platt/Getty Images
It's been quite the year for Rudy Giuliani. Perhaps most infamously, after joining then-President Donald Trump's legal team in 2018 (via CNN), the former federal prosecutor and mayor of New York has dealt with an array of accusations and faux pas in the media. In the past several months, Giuliani has been name-dropped by former White House officials for his alleged enabling of Trump's false claims he won the 2020 presidential election (via Vox).
His relationship with Trump also seemed to tarnish his name in Hollywood. Entertainment Tonight reported that in April an episode of the reality singing competition show "The Masked Singer" revealed Giuliani as one of the contestants. Judge Ken Jeong reacted by walking offstage. The public disapproval doesn't stop there; in June, a video of Giuliani getting slapped on the back in a Staten Island grocery store went viral.
Intelligencer recently delved into what Giuliani is up to this year besides battling possible criminal charges regarding the 2020 election. Now, one more major personal issue is plaguing him for everyone to see.
Judith Giuliani is giving Rudy an ultimatum: pay up or face possible jail time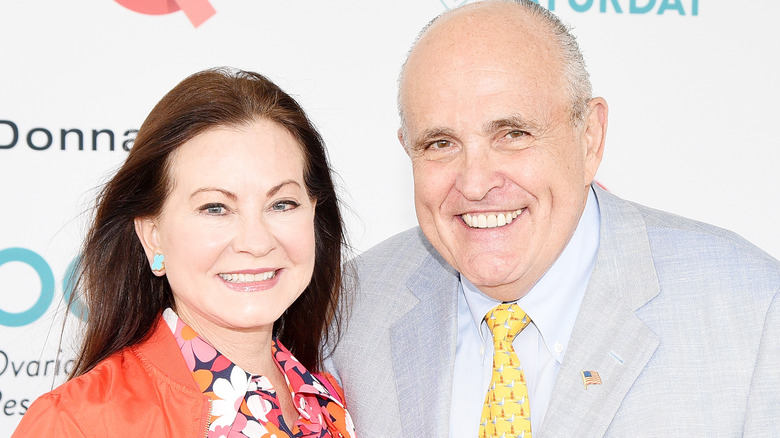 Mike Pont/Getty Images
Rudy Giuliani's professional struggles — including both New York and Washington D.C. suspending his law license — have been on full display in the media. Now he is finding himself in the headlines because of even more legal issues; this time, it's at the hands of his third ex-wife Judith Giuliani.
Page Six reported that Judith filed papers with the Supreme Court of New York that accuse Rudy of contempt of court for not paying her a sum of $262,000. This amount is in correlation with their divorce settlement. Judith filed for divorce in 2018 following 15 years of marriage with the former New York mayor (via Page Six). The outlet noted that was announced that she is reportedly owed the sum of money as a result of their settlement.
The court papers also state, "Your failure to appear in court may result in immediate arrest or imprisonment for contempt of court." Judith's lawyer told the publication that the terms of their divorce were settled privately, and if he continues to skip out on this payment that more severe legal consequences could be on the horizon, once again, for Rudy.