Amy Keum Shares Why She Felt 'At Home' On The Set Of Honor Society - Exclusive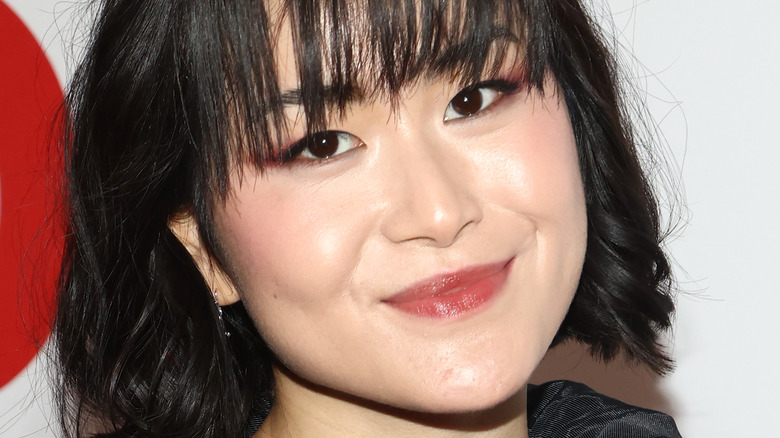 Tommaso Boddi/Getty Images
Are you a "scroll on the internet while watching a movie" kind of person? You're in good company. It's so hard to watch a film and not become curious about the people you see on screen. Questions like, "Where have I seen that actor before?" and "Where did they film this scene?" are natural, and thanks to the internet (and smartphones), answers are at our fingertips. But for all the information about the actors and production experience that is out there, it's hard to get a sense of exactly what it was like on a particular set — or what it's even like, in general, to make a movie. For such insight, you have to go to the source.
Given the prevalence of COVID-19, some of the most entertaining films have been released straight to streaming services. Among them is "Honor Society," the Paramount original film that dropped on Paramount+ on July 29. Starring Angourie Rice, Gaten Matarazzo, Amy Keum, and Armani Jackson, "Honor Society" is a true coming-of-age film that leaves viewers better than it found them. With such a heartwarming film, we had to know what it was like to be a part of such a project, so we turned to Keum herself for insight into "Honor Society." Ahead of the premiere, we sat down with the "Evil" actor and asked her what her experience was like not only working with such a great ensemble cast, but also what she loved about the script and her character, Kennedy Smith.
Amy's experience on set was like being back in the theater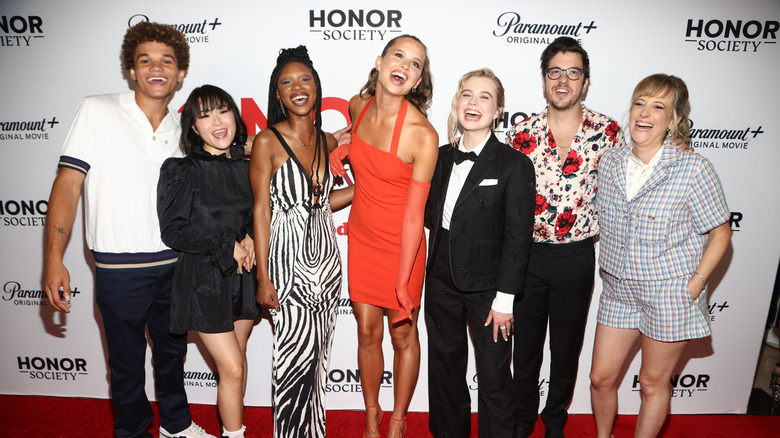 Tommaso Boddi/Getty Images
What makes "Honor Society" stand out from the crowd — in addition to the wonderful performances by the cast — is the genuine friendship that is at its core. Such bonds in teenage-hood immediately take us back to our own high school experiences: Despite any contrasts between the jocks or the theater kids or the AP history students who couldn't get enough of homework, we all (for the most part) enjoyed each other's differences. For Amy Keum, her journey on set reminded her of her musical theater days and the joys she took from performing, and she was able to directly relate her background to Kennedy Smith's character arc.
"It was actually quite fun and helpful to be able to bring that kind of [musical theater] knowledge into the rehearsal — not even just the rehearsal room. It felt like a rehearsal room being back in theater club," Keum told us. "Being on set and getting to feel a little more at home, [I was] like, 'I know what this space is. I lived this. This is what it's like to be at rehearsal. This is how I'd move through the space and how I'd interact with people.' Those experiences definitely did inform my work in the film."
Amy immediately fell in love with the script and character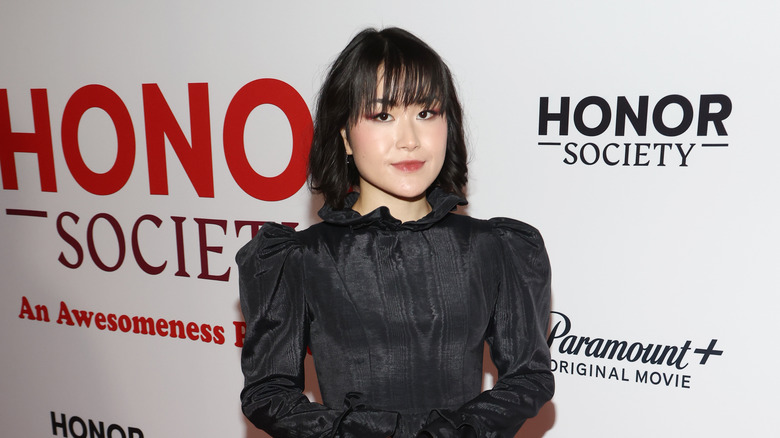 Tommaso Boddi/Getty Images
Bringing a character like top-ranking student Kennedy Smith to life is all about rewriting the stereotype. For Amy Keum, she was determined to do a juxtaposed role like Kennedy justice. During our interview, she dished about the script, Kennedy's true desires, and what it was like to explore a character who exists in such a personal crossroads.
"Right off the bat, we're set up with people that are possibly at the four opposite corners of school and that high school culture ... I enjoyed the challenge of presenting a character that seems so one thing, but over the course of the film, really opens up and gets to go after what she's most passionate about with all abandon," Keum told us.
Further expressing that she was taken by the "genuine friendships" that form throughout the film, Keum told us that the characters end up "creating something quite beautiful," a sentiment that is sure to resonate with viewers.
"Honor Society" is now available to watch on Paramount+.