Tisha Campbell Talks Working Alongside Neil Patrick Harris In Uncoupled - Exclusive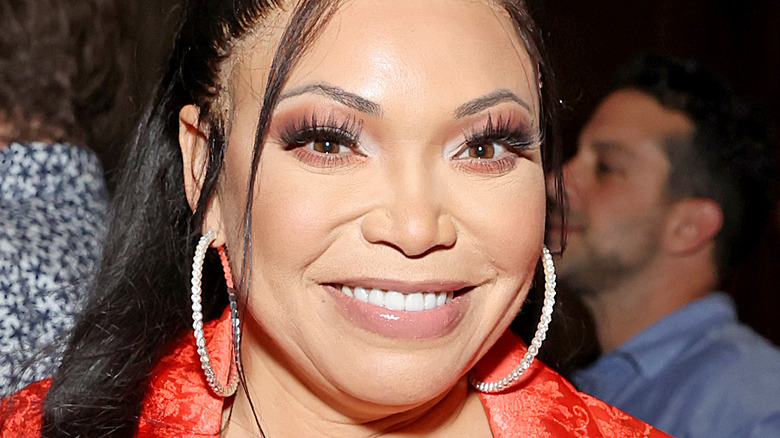 Monica Schipper/Getty Images
Actress Tisha Campbell felt herself falling in love with the television series "Uncoupled" long before she ever stepped foot on set. Not only was she excited that the series was developed by the creators behind shows like "Sex & the City," "Modern Family," and "Frasier," but there was a pretty special actor attached to the lead role of Michael. "Once I knew it was Neil Patrick Harris — we've been in the business since we were toddlers. I knew we would understand one another," Campbell said during an exclusive interview with The List. "And the rest is history."
"Uncoupled" follows the story of Michael, who feels blindsided after his boyfriend of 17 years breaks up with him. The one who sticks by his side through it all is none other than his best friend and business partner Suzanne, played by Campbell. Needless to say, these two actors got to spend a lot of time together throughout the season. "I love Neil," she gushed. 
She also told us exactly what it was like working alongside Harris on the romantic comedy series.
Neil Patrick Harris is a supportive co-star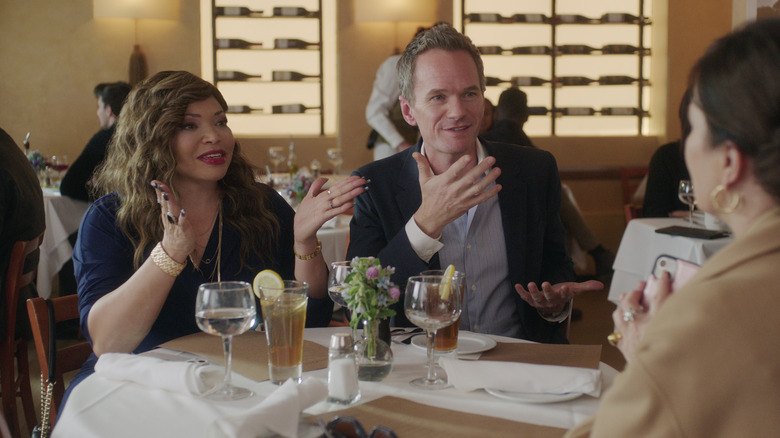 Netflix
Whenever Tisha Campbell had a scene with Neil Patrick Harris, she always felt extremely supported on set. "He is really a sweetheart, very giving in a scene," she told The List. "[He] roots for you in a scene."
Because of that, Campbell wanted to make sure she was able to deliver everything her co-star needed, too — especially since there are so many emotional scenes that Harris had to depict on screen. "I wanted to make sure that — as it was on paper [with] my character — I was giving him the same support he was giving everybody else," she said. "Because he had a lot to do."
Throughout the season, there are loads of lengthy monologues that both Campbell and Harris had to memorize. Yet on screen and off, they were always cheering the other on. "It's like, 'Okay. We're going to get through this together,'" she laughed. "We lock eyes, and then we just go in."
"Uncoupled" is available to stream now exclusively on Netflix.