Charlamagne Tha God Talks Changes To His Late-Night Show And More - Exclusive Interview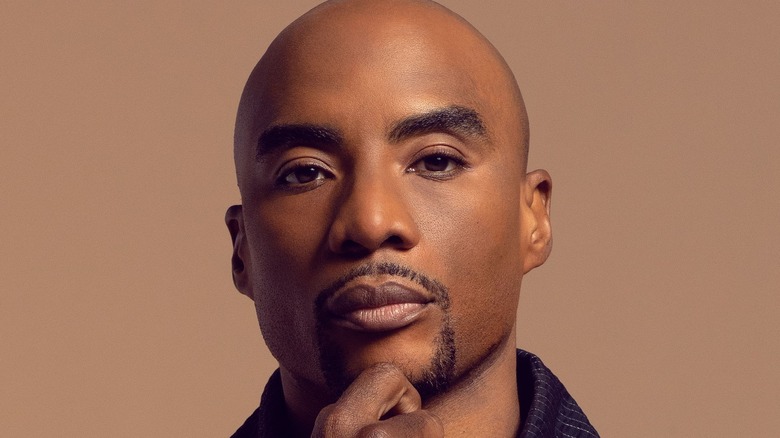 Nick Fancher
Charlamagne Tha God has worn many hats over the years. He's perhaps best known for hosting the hip-hop iHeartRadio program "The Breakfast Club." He's also written two books, "Black Privilege: Opportunity Comes to Those Who Create It" and "Shook One: Anxiety Playing Tricks on Me," and he cohosts the popular podcast "Brilliant Idiots." On top of that, he's now entering the second season of his Comedy Central late-night talk show, "Hell of a Week with Charlamagne Tha God."
Last season, the show was called "Tha God's Honest Truth," but going into Season 2, it has a new name and a new format to match. Each week, Charlamagne will bring on a host of guests from politics, comedy, and pop culture to break down the week's most talked about issues and offer their unfiltered opinions. Speaking about this season in a press release, Charlamagne said, "I'm thinking enough shows talking about problems; I want to discuss solutions. Regardless of if the conversation is politics, entertainment, or just some random f**k sh** going on in the culture, 'Hell of A Week' will be a safe space for free speech and a safe space for comedy." During an exclusive interview with The List, Charlamagne shared more about his vision for the show and what we can expect this season.
What he hopes people take away from Hell of a Week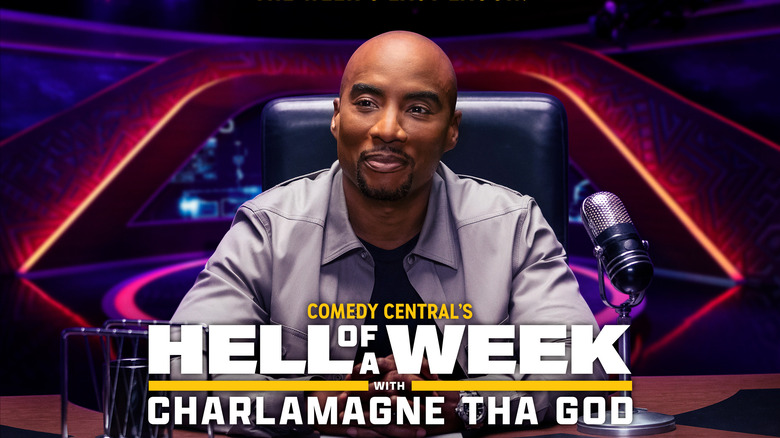 Comedy Central
This season, you've changed the name of the show [from "Tha God's Honest Truth" to "Hell of a Week with Charlamagne Tha God"]. What other changes can viewers look forward to?
The biggest change is the format because I feel like I thrive in a community setting. I love sitting around kicking it with people who got opinions that are different than mine. I like being challenged. I like challenging people, and I think that makes for a very, very exciting program to watch.
What do you hope people take away after watching it every week?
I want them to laugh. I want them to be educated and entertained. I want them to walk away feeling good. I went to the Dave Chappelle, Chris Rock, and Kevin Hart comedy show. It was really the Chris Rock, Kevin Hart comedy show on Saturday. Dave Chappelle came out, and man, the feeling I had after watching that show was, "Everything's going to be all right." That's literally how I felt. 
That's how I want people to feel after they watch "Hell of a Week," because it is a hell of a week for a lot of people. After they watch it, I want them to be like, "Man, everything's going to be all right." It's like you can go to bed with a smile on your face.
Charlamagne Tha God's greatest strength as an interviewer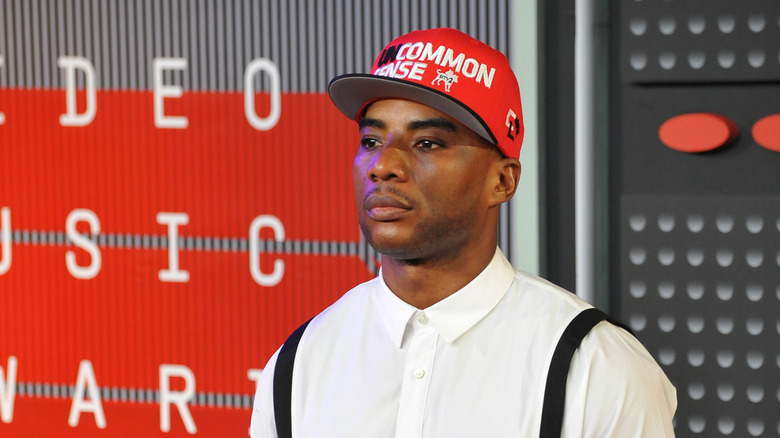 Jaguar PS/Shutterstock
What do you feel is your biggest strength as an interviewer and as a host?
Curiosity, I'm not an expert at anything. I don't approach it like I'm an expert. I'm just a curious person. I'm a curious person, and I'm talking to people that I actually do have a high interest level in [what they do]. I'm curious about what they got going on. That's all — curiosity.
Are there any topics or issues you are excited to bring up this season?
Everything. You saw the first episode — we went everywhere from talking about climate change and us probably having to eat bugs in the future to Nick Cannon's comments about 80% of women in America having bad hygiene, which is nuts, and Liz Cheney. There are a million different places we can go on these topics, so it's everywhere. We want to discuss anything that makes sense to be discussed.
Absolutely. Your guests are also from everywhere. You have comedians and politicians and everything. Is there anything that you feel like all of them have in common or that you're looking for when you pick guests?
Honest conversations — that's it. I want everybody to be honest. I don't want nobody to feel like they have to censor their opinions in any way, shape, or form. We can agree to disagree. That's it. [I'm looking for] honest people, authentic people.
You're also great at asking tough questions and not being scared to be direct. Do you feel like that brings people back to watching your shows?
I don't even be realizing I'm asking tough questions. I'm not even joking. I'm curious, you know? I might ask something, and people be like, "My God, I can't believe you asked that." I'm like, "What was so crazy about that question?" I'm just a curious, curious person. That's it. I ask the questions that I'm actually interested in.
How the show can speak to important issues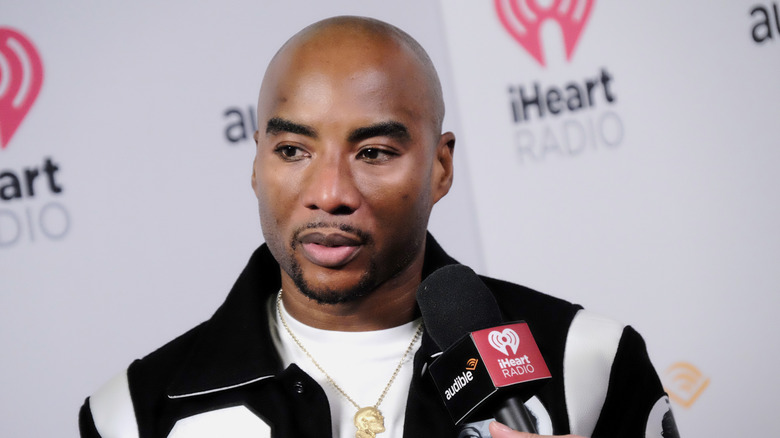 Tommaso Boddi/Getty Images
Going forward with the show, do you have any episodes you're really excited for or people you're excited to have on [as guests]?
No. Don't get me wrong — I don't mean it like that. But every week, literally, we are breaking down the topics of the week. I want people to be excited to want to come to this show, like, "Oh, man, they are on there having some real-life conversations, and they're really talking about what's going on in the world." I'm excited to do it every week, especially with this new format.
You said at one point that you feel like there are enough shows that talk about the problems in the world, and you want to talk about solutions and also have something a little lighter. How do you feel like this show can help with that?
Well, even today [for Episode 1] — climate change is a problem, right? They say bugs, in the future, might be something we have to eat to survive. Let's bring the bugs out, and let's see. Let's see if it's really that bad. No need to wait until it's the problem, and then everybody's trying to decide, "Should I eat them?" They can say, "Well, you know what? I did see that show 'Hell of a Week,' and they were on there eating bugs, and it didn't seem that bad. They all tasted them, so let's try it." So you never know.
"Hell of a Week with Charlamagne Tha God" airs Thursdays on Comedy Central at 11:30 p.m. ET/PT.
This interview was edited for clarity.