The Royal Family's Birthday Wishes For Meghan Markle Have Fans Seeing Double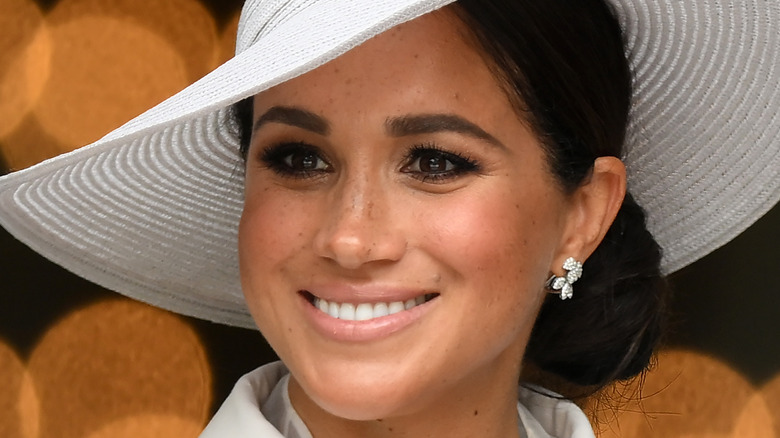 Wpa Pool/Getty Images
There are a lot of different obligations when you're a working member of the royal family. You have to show up to events, take part in the royal family dress code, and say the right things during interviews. Acknowledging family members' birthdays is essentially part of the job as well. Don't believe that? Well, two of the royal family's birthday post to Meghan Markle might change your mind (via Daily Mail). There's something oddly similar between all the family members' posts, and it could just point to where the family stands with each other.
August 4 marks Meghan Markle's birthday, and, while the Leo might not longer be a working royal member of the family, she is still royal. In the age of social media, that means getting wished a happy birthday by your family members. Now, the Duchess of Sussex might not have a social media that she checks in on, but that didn't stop the 41st birthday well-wishes from coming.
Prince William and Kate Middleton and Prince Charles and Camilla Parker Bowles took to Twitter and Instagram to say "Happy birthda,y" and, well, that's pretty much it. Compared to last year's posts, there was a huge difference in sentiment. 
The royal family's messages to Meghan are nearly identical
Kate Middleton and Prince William and Prince Charles and Camilla wished Meghan Markle a happy birthday on Twitter and Instagram bright and early on August 4. Unfortunately, the creativity stops there. As Daily Mail notes, the two couples used almost identical photos of Meghan from the exact same event — the Thanksgiving Mass at the Platinum Jubilee. The only difference was a slightly different angle and the addition of am emoji balloon.
"Wishing a happy birthday to the Duchess of Sussex!" Kate and Will's post read. Charles and Camilla's echoed the sentiment with, "Happy Birthday to The Duchess of Sussex!" You'll need to do a double take to realize that these are two different posts.
Compared to last year's birthday wishes, the posts were a bit dry. Last year, both royal houses wish Meghan a happy birthday both on Instagram stories and with an actual post (via Elle). Heck, the Royal Family even posted a photo of the Duchess of Sussex with Queen Elizabeth. This year, the account skipped out on wishing her a birthday altogether. 
People think the bland posts show tension in the royal family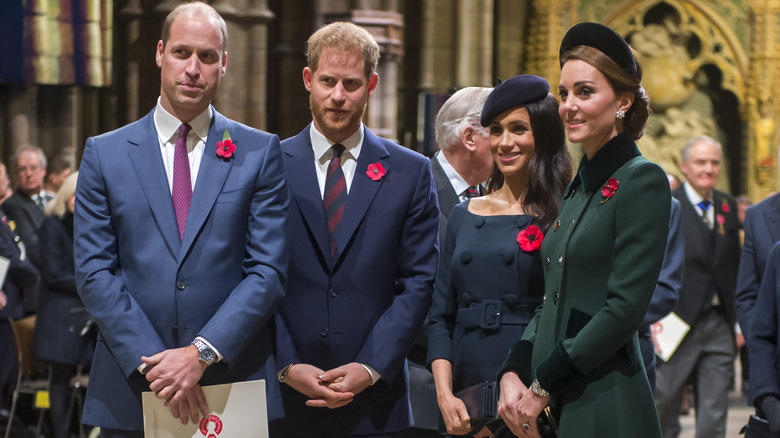 Wpa Pool/Getty Images
There was one other similarity that caught people's eye — the little personalization of the post. Twitter users are noticing just how bland the message is and are even alluding to them being obligated to post a message. "Damned if you do damned if you don't," one Twitter comment reads. Others are saying that the post proves that the royal family is taking the high road saying, "class as usual from the royal family, despite there being no reciprocation from Meghan and Harry."
Twitter seems to think that the bland birthday messages allude to tension in the family. After all, Meghan and Prince Harry did leave Britain for a new life in California and do a tell-all interview with Oprah that has become infamous. Add to that Prince Harry's upcoming memoir that is said to be share the truth about his life, and you have a recipe for tension. 
Of course, no one knows what's going on behind closed palace doors, but that won't stop people from speculating.