Princess Diana's Friend Claims Prince Harry's Mental State Has Taken A Turn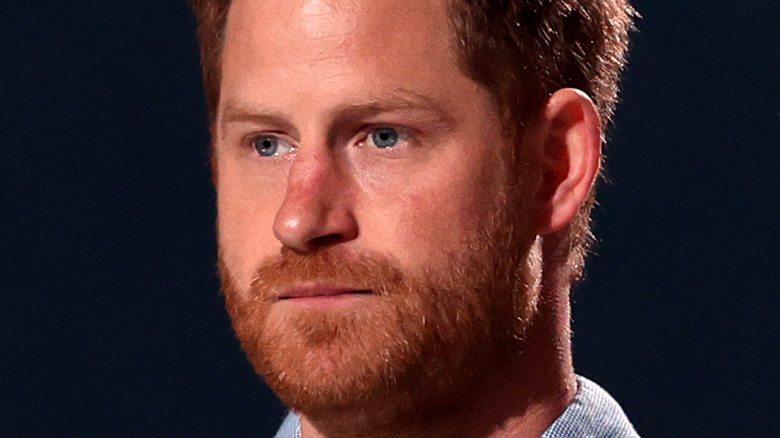 Kevin Winter/Getty Images
Prince Harry's bombshell memoir reportedly has the royal family girding their loins — and it hasn't even come out yet. According to Page Six, Harry was paid around $20 million by publisher Penguin Random House, but all proceeds are going to charity accordingly. Although it's supposedly just the Duke of Sussex's life story in his own words, Harry's notoriously private family is spiraling over what secrets could be revealed, especially since his relationship with them has infamously soured recently. 
As a royal insider told The Mirror, "There is a now tsunami of fear among the royals over what Harry will write. Many hope he may correct a few things but do not hold much hope." As another source teased Page Six, "There's a lot of new stories in there about the past that Harry has not spoken about before, about his childhood ... There is some content in there that should make his family nervous." In fact, Prince Charles cut his meeting with Harry short because he wouldn't spill the beans about its contents.
However, if Princess Diana's close friend is to be believed, the prince might be reconsidering whether he should've been so frank about his experience. 
The Duke of Sussex may be regretting his candor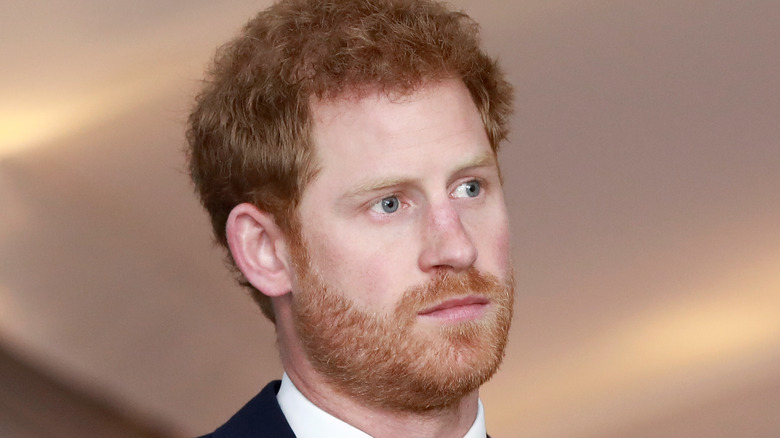 John Phillips/Getty Images
Royal insiders believe Prince Harry's memoir has allegedly been delayed because releasing it around the queen's Platinum Jubilee celebrations could've been seen as disrespectful. However, according to a journalist friend of his late mother, Princess Diana, he might be looking to change a few things before releasing it upon the world. In fact, Newsweek reports that Richard Kay told "The Royal Beat" Harry might be reconsidering publishing the tell-all tome at all, following pressure from the royal family.
Kay explained, "The book was completed, we believe, in about January — at least Harry's part in it — the interviews. That was really when Harry was still at peak rage with Britain, with the royal family, with his sibling and family." In the intervening months, particularly following the Sussexes' visit to the UK for the Jubilee, things have softened somewhat between them, with the prince seemingly eager to keep his grandmother, at the very least, on side. As a result, Kay wondered, "Will he want to readjust what he's written?"
Author Duncan Larcombe, who wrote "Prince Harry: The Inside Story," agreed, pointing out that Her Majesty appears to have calmed him down lately. Harry notably gushed over his grandmother during a "Today" interview, telling host Hoda Kotb he wanted to ensure she wasn't being led astray, and confirming the two still shared a super close relationship. It stands to reason, then, that the Duke of Sussex wouldn't want to upset the queen.
Is Queen Elizabeth the only royal who's safe?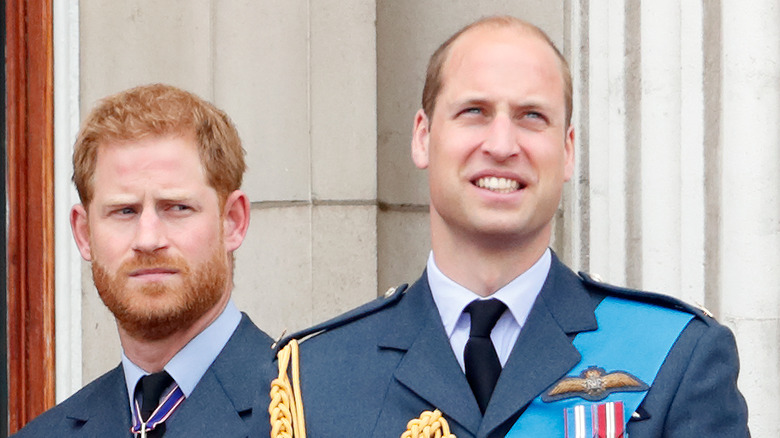 Max Mumby/indigo/Getty Images
According to Page Six, Prince Harry's upcoming memoir doesn't include anything negative about his beloved grandmother, Queen Elizabeth. As a source told People, Her Majesty remains just as fond of Harry as he is of her. There are concerns, however, about what the prince may write about stepmother Camilla Parker Bowles, for instance, as noted by the Daily Mail.
As a source reasoned, "Let's be honest, Harry has never been close to the Duchess of Cornwall." Moreover, Prince Charles and Prince William might be in the firing line too, with insiders asserting their strained relationship may never recover as a result, especially since, as heirs to the throne, neither man will be able to publicly respond to Harry's claims.
The Prince of Wales reportedly had no idea his son was even writing the book, so he was completely blindsided by it. Thus, "The assumption is that he will take another kicking from Harry." The most pertinent issue is that it's coming directly from the Duke of Sussex, rather than a third party. There's reason to believe he's staying away until it actually comes out too, as royal expert Richard Eden suggested. 
Per Express, during an appearance on "Palace Confidential," Eden argued, "I think that he is going to be saying some things which will be unpleasant and will go down badly with Prince Charles and Prince William and he almost, sort of, can't face them."