Prince Charles Reportedly Cut His Meeting With Prince Harry Short For One Key Reason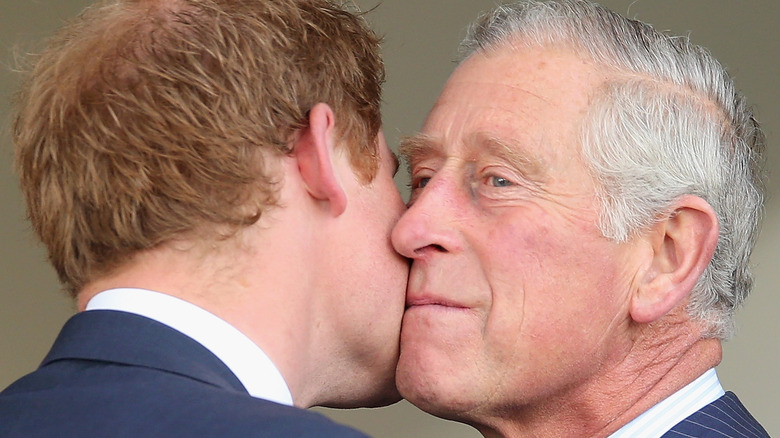 Chris Jackson/Getty Images
It's no secret that things have been a little tense in the royal family since Prince Harry left for life in California. Prince Charles has to watch his son live his life from across the pond now, and it turns out that the distance did not make the heart grow fonder. As Express reports, the Prince of Wales ended his meeting with Prince Harry after just ten minutes together. The Duke of Sussex doesn't often make the trip to see his good 'ole dad, so there's no telling how long that the tension will brew in the royal family. 
Prince Harry spent over 30 years living and working with his family. Now that he's out living his own life and making his own income, it only makes sense that his family is having a hard time with that. Mind you, having your child start a new life is hard for anyone. Add to that the fact that every statement Prince Harry makes reflects on the royal family and you have a whole new layer of complication. That's especially true seeing as Prince Harry has a "bombshell memoir" coming out.
When you hear why Prince Charles is allegedly upset with his son, you might just understand why he cut the meeting so short.
Prince Charles ended his meeting with Prince Harry after he refused to spill book details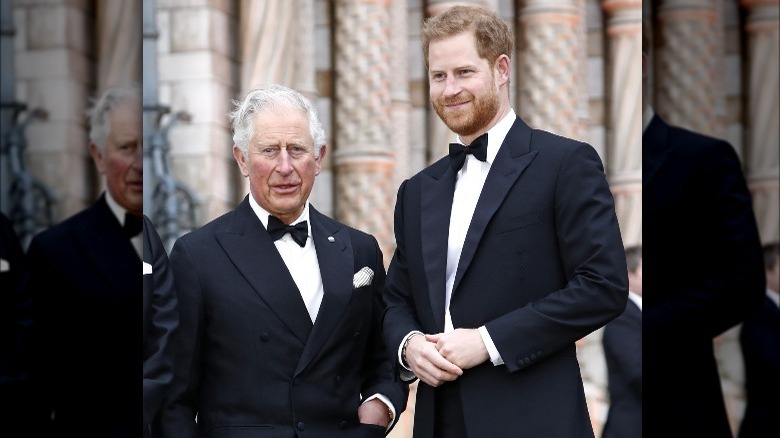 John Phillips/Getty Images
Now that the Duke of Sussex is not a paid member of the royal family, he has to do something to earn a living. So, as many celebrities have done, Prince Harry is publishing a memoir. The book, which as of now remains untitled, is set to come out in the fall of 2022 and there are reports that he's telling it all. "I'm deeply grateful for the opportunity to share what I've learned over the course of my life so far and excited for people to read a firsthand account of my life that's accurate and wholly truthful," Prince Harry's press release states (via CBC).
The "accurate" and "truthful" memoir has the royal family nervous though. According to Express, Prince Charles allegedly ended his meeting with Prince Harry after ten minutes when he refused to tell him details of his book. "Charles then iced his younger son with a very short meeting," Royal expert Neil Sean tells Express. "He wanted to have a mature, adult conversation about what the book will contain, and whether the royals should be concerned about anything."
The book even has members of the royal family "lawyering up" in preparation, Cosmopolitan reports. "The fact [Prince Harry and Meghan Markle] are remaining so tight-lipped means there have to be some bombshells in the memoir," Sean tells the publication. Basically, this is one book you'll want to add to your TBR stack. 
Prince Charles wants to protect his mom and wife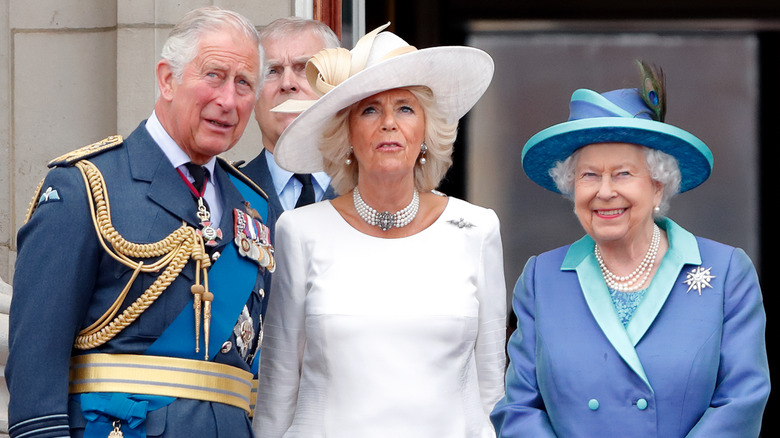 Max Mumby/indigo/Getty Images
The last time Prince Harry spoke out publicly about the royal family was in the now infamous Oprah interview. The Duke and Duchess of Sussex shared about challenges and experiences that they faced while living and working with the royal family, which made some big waves on both sides of the pond. So it only makes sense that Prince Charles would be protective of his family when his son is choosing to publish his own memoir. 
Prince Charles isn't nervous for himself though. Express noted he wanted to know about the details of the book to protect his wife and mom. "The big sticking point this year, being the Queen's Platinum Jubilee and the 75th year of Camilla, the Duchess of Cornwall, Charles doesn't want any negativity," Royal expert Neil Sean tells the publication. "Harry refused to talk about what he put down in his book and how this will pan out. It has been pushed back, and Charles will have to wait and see like the rest of us."
At the time of publication, the date of publication and titles are not released. Something tells us that someone will be requesting an advanced copy though.