Joe Biden Doesn't Mince Words Following Brittney Griner's Sentencing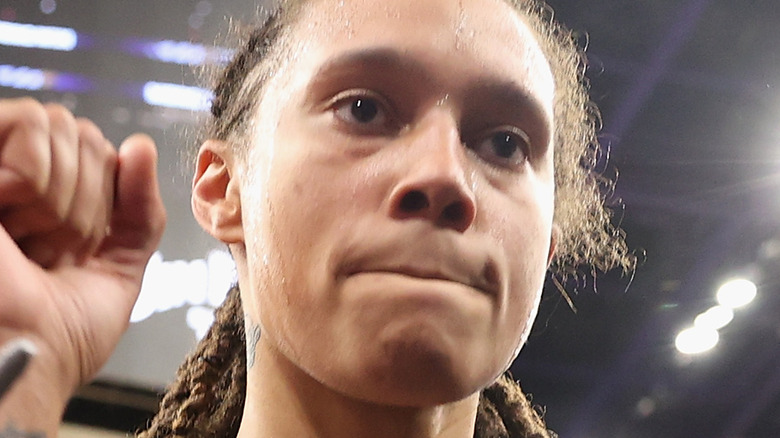 Christian Petersen/Getty Images
Brittney Griner has been detained in Russia for over five months, and the U.S. continues to prove its commitment to freeing the WNBA star from her Russian prison. Griner was arrested for bringing vape cartridges containing hashish oil into the country in February, one week before Vladimir Putin ordered the invasion of neighboring Ukraine, according to ABC News. Brittney Griner's wife Cherelle Griner pleaded for her wife's safe return in March, saying on Instagram, "Thank you to everyone who has reached out to me regarding my wife's safe return from Russia. Your prayers and support are greatly appreciated."
But thoughts and prayers did not keep Griner from the guilty sentence she received Thursday. According to ABC News, a Russian judge said the WNBA star had "criminal intent" and was guilty of her drug charges. She has been sentenced to nine years in prison.
Griner has a right to appeal, though the U.S. State Department said the basketball player has been "wrongfully detained," per ABC News. Now, President Joe Biden has harsh words for the Russian government about Griner's sentence.
Biden calls Griner's sentencing unacceptable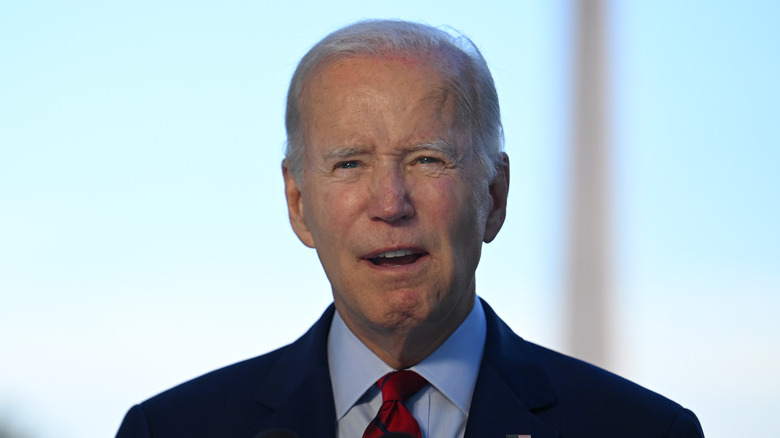 Pool/Getty Images
President Joe Biden has released a statement regarding Brittney Griner's guilty sentencing in her drug case in Russia. "Today, American citizen Brittney Griner received a prison sentence that is one more reminder of what the world already knew: Russia is wrongfully detaining Brittney," he said in a release from the White House. "It's unacceptable, and I call on Russia to release her immediately so she can be with her wife, loved ones, friends, and teammates."
Biden has called Russia to "release her immediately." Talks between U.S. Secretary of State Antony Blinken and Russian Foreign Minister Sergey Lavrov have yet to reach an agreement resulting in Griner's return to the U.S. (via ABC News). Still, Biden promises that he will continue working towards the release of both Griner and former Marine Paul Whelan. "My administration will continue to work tirelessly and pursue every possible avenue to bring Brittney and Paul Whelan home safely as soon as possible."