The Controversy That Has Twitter Divided Over Brittney Griner's Sentencing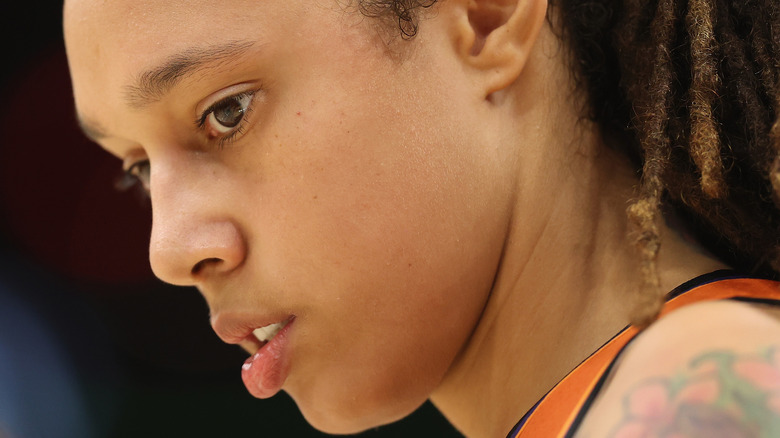 Christian Petersen/Getty Images
The shocking story surrounding Women's National Basketball Association star Brittney Griner has caused a stir in the media over the last several months. According to CNN, the basketball player and Olympic gold medalist has been serving time in a Russian detention center since February for allegedly bringing "cannabis oil" into the country.
Griner's wife, Cherelle Griner, has been active in attempting to bring the WNBA star home. As court proceedings began, Cherelle stated that she was unhappy with the lack of action from the United States. "I do have to unfortunately push people to make sure that the things they're telling me is [sic] also matching their actions and so it's been the hardest thing to balance because I can't let up. It's over 130 days and BG's still not back," she said (per CNN).
While the United States government claimed they were serious about bringing Griner home, she was recently found guilty of drug charges and sentenced to time in a Russian prison (via The New York Times). Now, her sentencing announcement has Twitter talking.
Twitter is talking about the sentencing in very different ways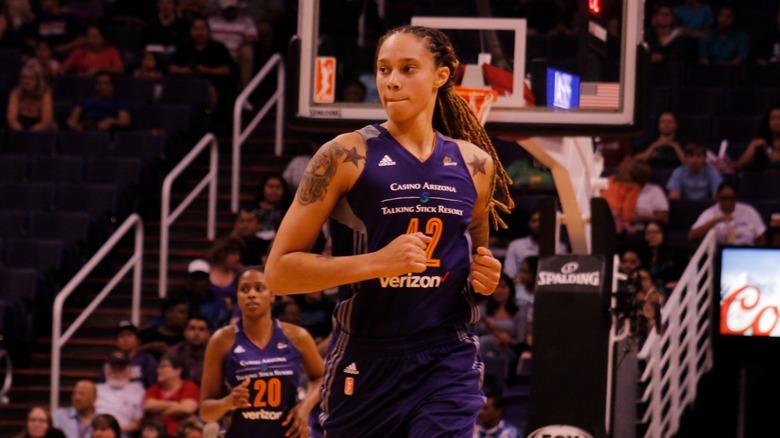 Keeton Gale/Shutterstock
WNBA star Brittney Griner has been sentenced to nine years in a Russian prison following a conviction on drug charges (via TMZ). During her sentencing, Griner stated, "I want to apologize to my teammates, my club, my fans and the city of [Yekaterinburg] for my mistake that I made and the embarrassment that I brought on them." She continued, "I want to also apologize to my parents, my siblings, the Phoenix Mercury organization back at home, the amazing women of the WNBA, and my amazing spouse back at home."
The news of her sentencing immediately had Twitter talking. When NPR shared a tweet about the ruling, fans were divided. Some were on Griner's side, calling on the United States to help bring her home from Russia. Others were much more critical. Since Griner was widely outspoken about the Black Lives Matter movement, some Americans have viewed her activism as hatred for America (per AZCentral). That led to some unfortunate comments on her sentencing.
One Twitter user wrote, "Well since she hates America I guess she can stay in Russia now." Another chimed in, "Sooooo, You take weed to a country that We aren't on good terms with, after you "dis" the country that you are from. I think WNBA frowns on weed too. So either way, your career is over."