The Classic Soap Opera You Never Knew Hallmark Star Sam Page Was On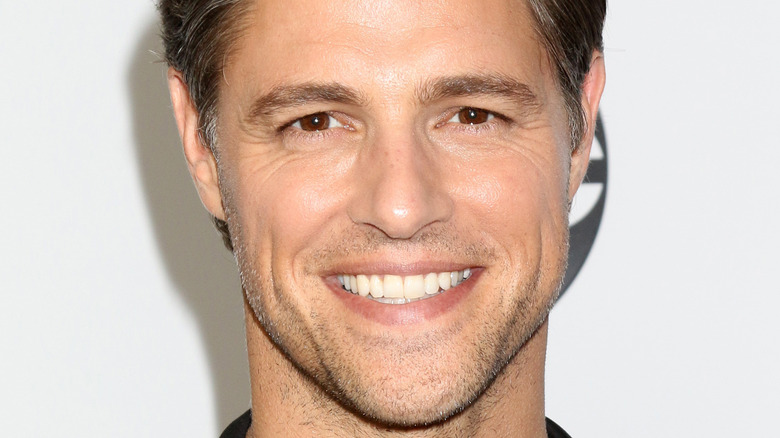 Kathy Hutchins/Shutterstock
Sam Page is a popular Hallmark Channel star who studied ecology and evolutionary biology at Princeton before deciding he wanted to be an actor (via IMDb). With no prior experience in the entertainment industry, the young man quickly found success in Hollywood and landed appearances on shows such as "Popular," "7th Heaven," "Undressed," and "Men, Women & Dogs," before landing a soap opera gig in 2002. Later in his career, Page became more recognized for his recurring roles on the hit TV shows, "Mad Men," "Desperate Housewives," "Gossip Girl," "House of Cards," and "The Bold Type."
In 2016, Page joined the Hallmark family and has since starred in several of their TV movies including "Royal New Year's Eve" where he was cast as Prince Jeffrey, and "The Story of Us," in which he played an architect who reconnects with his first love (via Hallmark Channel). However, after starring in six of their films, Page is one of several Hallmark Channel actors who have recently moved over to the GAC Family network, along with Jen Lilley, Candace Cameron Bure, and others (per Parade).
Though Sam Page is excellent at playing sweet romantic leads and all-around good guys in his films, during his short time on daytime TV he got to embrace his dark side with a dark and dastardly character.
Sam Page played bad boy Trey Kenyon on All My Children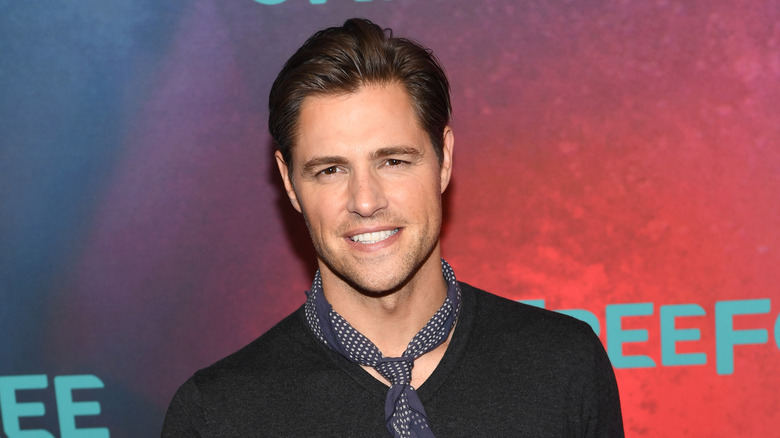 Dave Kotinsky/Getty Images
In 2002, Sam Page joined the cast of the soap opera "All My Children" as a character named Trey Kenyon (via IMDb). He was an attorney who came to town to represent Vanessa Cortlandt (Marj Dusay) in a criminal trial, though he later began secretly searching for hidden cash from Vanessa's days as a drug lord, per Soap Central.
Vanessa's son Leo de Pres (Josh Duhamel) soon discovered that Trey Kenyon was just an alias and that his real name was Ben Shepherd. Trey then admitted that he was the son that Vanessa had given up as a baby and he was resentful of having grown up in the foster care system.
Trey soon proved how nefarious he truly was when he burned down the home of iconic soap villain Erica Kane (Susan Lucci) and then framed it on her daughter Kendall Hart (Alicia Minshew) — who also happened to be his paternal half-sister. He took things to another level when he then agreed to be her attorney despite the fact that he was actually the guilty party who had orchestrated the whole thing.
Later when Vanessa kidnapped Leo's wife Greenlee Smythe (Rebecca Budig) for ransom, newly bonded brothers Leo and Trey went to rescue her (per Soaps in Depth). In an ensuing struggle, which included throwing precious diamonds into a waterfall and a gun battle, both Vanessa and Leo fell from a cliffside to their presumed deaths.
Trey ultimately paid the price for his actions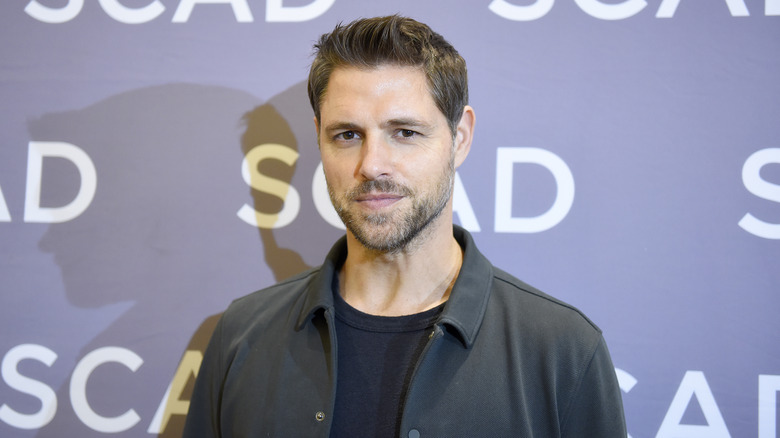 Vivien Killilea/Getty Images
An opportunity for redemption presented itself to Trey Kenyon when he represented a troubled teen named Reggie Montgomery (Michael B. Jordan) who had been arrested for holding a woman hostage following a gang dispute (via Soaps). Trey recognized himself in the boy due to his similarly difficult upbringing and decided to become his guardian. At the same time, Trey became close to Janelle Anderson, the woman who ran the free clinic where Reggie was arrested and who had a soft spot for the young man.
Trey was helping Reggie turn his life around when his former gang leader Luis came back into the picture. Trey was desperate to stop Reggie from falling back into a life of crime and attempted to make him see the error of his ways. He confided in him about burning down Erica Kane's house and how it had almost killed someone (per Soap Central).
Trey's cautionary tale backfired when Reggie was once again arrested and asked to flip on Luis. Reggie knew that if he ratted out the gang leader, Luis would kill Janelle. Instead, he traded information on Trey's arson for his freedom. Trey agreed to sign a confession if District Attorney Jackson Montgomery (Walt Willey) would take guardianship of Reggie so he wouldn't go back into the system. Trey had a heartfelt goodbye with both Reggie and Janelle and was carted off to prison, never to be seen in Pine Valley again.