Queen Elizabeth Suffers A Heartbreaking Loss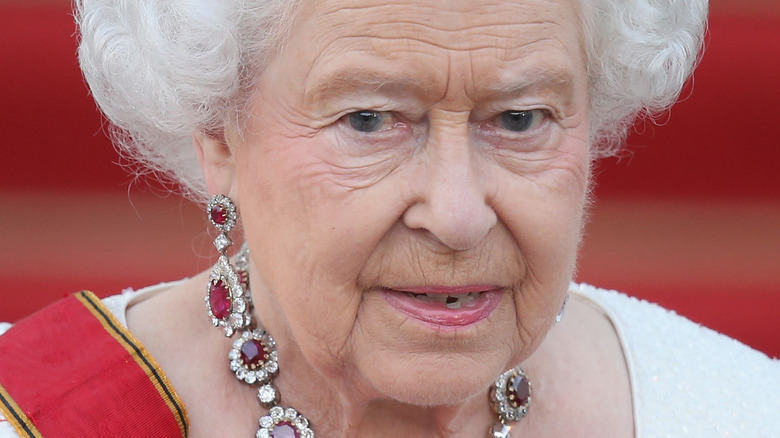 Sean Gallup/Getty Images
Queen Elizabeth has held her place on the British throne for a historic 70 years. In June, Queen Elizabeth's Platinum Jubilee celebrated the landmark milestone for the monarchy, allowing the British people to celebrate the queen's reign thus far. Only one other European monarch has been on the throne for as long: King Louis XIV, who claimed 72 years as King of France (per Chateau de Versailles).
But seven decades have come with losses for Queen Elizabeth, including the death of her husband Prince Philip in April 2021. She also lost two ladies-in-waiting last year, Diana Maxwell and Lady Furnham (via People). At age 96, the queen has only a handful of people from her childhood and past still alive and well. Sadly, one of the queen's childhood acquaintances who was beside the young queen in swimming lessons as a child and through her decades of rule has just passed away, leaving the queen once again to mourn. 
Queen Elizabeth's childhood friend Lady Myra Butter dies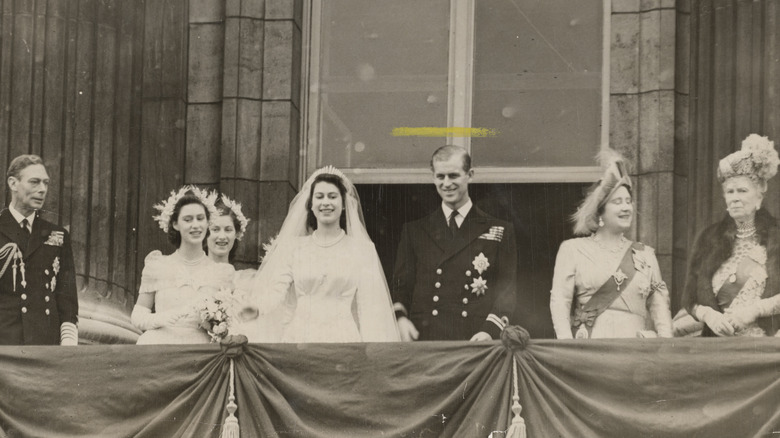 Evening Standard/Getty Images
Queen Elizabeth's childhood friend Lady Myra Butter died "peacefully" on July 29, according to People. Lady Butter was in the 1st Buckingham Palace Company of Girl Guides with the young Elizabeth in 1937 (via Newsweek). The queen, her sister Princess Margret, and her husband Prince Philip all attended Lady Butter's wedding in 1946. Lady Butter described Queen Elizabeth as a woman with a "very good sense of humor" in an article for Daily Telegraph.
As children, Lady Butter and Queen Elizabeth partook in loads of activities with other girls. "They got hold of some girls to be part of the thing to make it more fun," Lady Myra told the Telegraph. "In the Guides and the Brownies it was a real mixture, which was really nice, some friends, friends of [the family], and all the people in the royal mews, their children, they were Brownies and Guides. Just a normal sort of pack really."
Lady Butter's death notice called her an "adored mother, grandmother, and great-grandmother," according to Newsweek. She was 97 years old.